Megachurch Co-Founder Mark Darling Resigns After Investigation of 'Inappropriate Conduct' With Female Members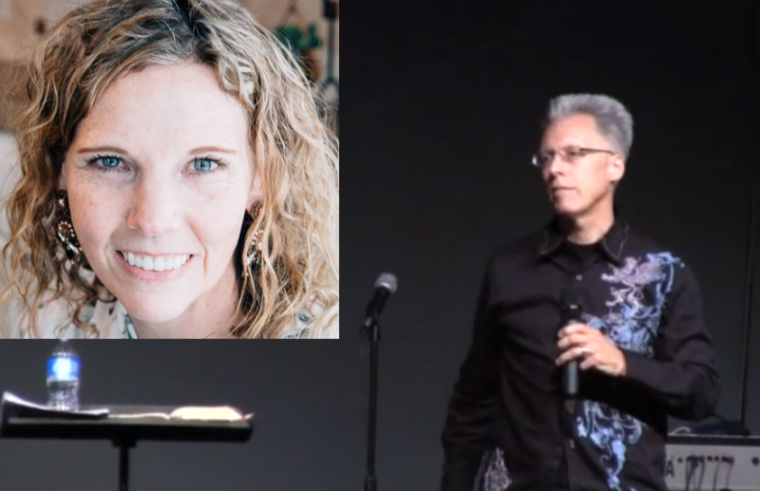 Pastor Mark Darling, one of the founding members of the multi-campus Evergreen Church in Minnesota and lead pastor of The Rock in South Minneapolis, has resigned from the church after an independent investigation concluded he was involved in "inappropriate conduct" with female members.
A report from Fox9 said Darling's ordination was also rescinded by the Board of Trustees of the nondenominational church he started with Pastor Brent Knox in the 1980s, before he announced his resignation.
In a statement posted on the church's website Sunday, the Board of Trustees explained that after they were made aware of allegations of misconduct regarding Darling on Jan. 30, they commissioned an independent investigation on Feb. 9.
Joan Harris, an attorney from Ogletree Deakins, was hired to investigate allegations made by Suzanne van Dyck against Darling about physical sexual abuse; that the church was made aware of non-physical abuse and did not take appropriate action; that an attempt was made to cover up the abuse and tried to buy van Dyck's silence with an offer of monetary payment; and related claims arising from those areas. The inappropriate activity is alleged to have occurred prior to 2001.
Van Dyck told Fox 9 in May that Darling would take her to Fort Snelling State Park and talk to her in an intimate way when she was just 19.
"He was very, very, very much in need of knowing everything sexual that we did. Like, he would ask me what kind of sexual positions this guy liked, what I sounded like when I had an orgasm," she told the news outlet. "And it then became him hugging me. He'd have an erection and not letting go. And again, feeling uncomfortable."
Natalie Hoffman, another former Evergreen member, told Fox 9 that Darling appeared obsessed with sex during her interactions with him.
"He would talk a lot about God and His vision, but I felt he was very obsessed with sex," she said.
The results released by the church Sunday said while van Dyck's individual allegations of sexual abuse from more than 30 years ago could not be substantiated, "the investigation does support the fact that Mark Darling, while holding a position of authority, engaged in inappropriate conduct."
"It's been a difficult time for all of us," Terry Kriesel, Evergreen board member, told members at the Bloomington campus Sunday. "Specifically, this conduct included spending time alone with women in private settings and inappropriate conversations of a sexual nature."
The church said in a statement: "We regret the incidents of inappropriate conduct and apologize for the pain it has caused these women and their families. Pastor Mark Darling has resigned his position and we thank him and his family for their decades of service during his time at Evergreen. There is much grief and sorrow that comes with brokenness and we will seek healing and restoration for everyone involved through God's mercy in the journey ahead."
In a statement on Facebook Wednesday, van Dyck urged churches to acknowledge the pain of survivors of sexual abuse.
"I often wonder how differently life would be for survivors if the church had acknowledged their pain, prayed for them, encouraged them, and offered to lay down their lives to protect them from further abuse. I encourage churches I visit to live this biblical truth," she wrote.
"How different mine and other victim/survivors lives would be today had Evergreen Church and pastors Brent Knox, Mark Bowen and Doug Patterson acknowledged my pain from Pastor Mark Darling's violation of me, and encouraged me. Instead I was told I was slandering Mark, at church meeting it was inferred I was unstable and I was lied about."
The investigation revealed that leaders at Evergreen were not made aware of physical sexual abuse allegations from van Dyck until Jan. 24.
Evergreen was founded as a church for people seeking an authentic relationship with Jesus Christ and desiring to have a compassionate impact on the Twin Cities.