Megachurch Pastor William Curtis Draws Criticism Over $230K Bentley Bentayga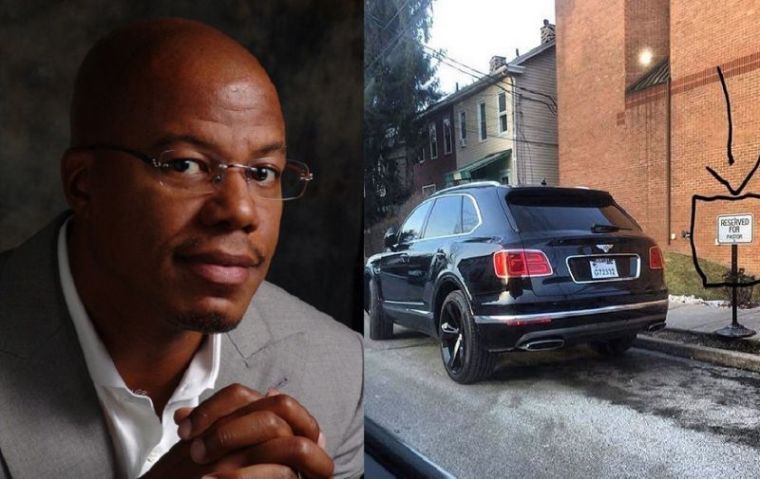 Leader of the 10,000-member Mount Ararat Baptist Church in Pittsburgh, Pennsylvania, William H. Curtis, has sparked a vigorous debate online after his $230,000 Bentley Bentayga, which costs nearly twice as much as the median home in the church's Larimer neighborhood, was photographed outside the church.
The photograph of the pastor's Bentayga, which Bentley boasts is the fastest SUV in the world with a top speed of 187 mph, was posted to Facebook Monday by Jarrell Taylor who criticized the pastor's opulent display.
"If ya pastor driving a Bentley truck ... he's sucking ur community dry with hope and tithes," Taylor wrote.
The Christian Post reached out to Curtis for comment about his choice of transportation Thursday and his assistant said she did not believe he would respond to questions about his car but promised to deliver our message to him. She also acknowledged that the church had been getting direct reactions to the vehicle as well but would not confirm the sources of the criticism.
According to his bio on the church's website, Curtis started his ministry at the age of 17 and has served as the senior pastor at Mount Ararat Baptist Church since 1997. He is also an instructor at the United Theological Seminary in Ohio and is co-owner of The Church Online, a technology and full-service marketing firm.
Under his guidance, the church has implemented programs such as a Community Tithe Program, which returns more than 10 percent of the congregation's weekly offerings to small churches, para-church ministries and nonprofit organizations.
Curtis' decision to travel in the expensive Bentley Bentayga, which is also popular among rappers, doesn't sit well with many onlookers who believe, like Pope Francis, that religious leaders should reflect a more humble lifestyle.
Samuel Cruz, associate professor of Religion & Society at the Union Theological Seminary in New York City, told CP Friday that "the Gospel was good news to the poor and I don't know how owning a Bentley that's worth $230,000 contributes in any way to the furtherance of the Kingdom and also how that could be justified."
He continued: "To own a car that expensive you have to be among the top 10 percent of income earners or even higher of these United States of America, and I can't consider how preaching could lead someone to so much wealth."
When it was noted that Curtis earned income from his marketing firm as well, Cruz replied that "at a minimum, I think that for a pastor to go to his church in a car that is worth twice the median of what homes are worth in his neighborhood, it shows me that this person has no common sense.
"For me, I think it's really immoral to be able to make so much money out of ministry, or any organization that is ministry-like and that to some extent is being supported by a church. I think it's outrageous. ... I just feel you can't justify it, in my opinion," he said.
Estranged church member Damon Young who is editor-in-chief of Very Smart Brothas and serves as a columnist for GQ.com agreed Wednesday that the "optics" of the vehicle in a church where "the majority of his congregation is living check to check" made him uncomfortable.
"I have to admit that my instinctual reaction to this was to wince. I'm aware that between speaking engagements, teaching positions and books, this pastor has other income streams besides the church. And that's great. I also don't believe that a pastor of a large church — who ultimately functions the same way a CEO of a corporation might — needs to live like a pauper," he wrote.
"But the optics here just feel ... wrong. Vulgar, even. Particularly when considering that this church exists in one of the poorest neighborhoods in the city. And to be frank, I think it says a lot about a pastor who thinks it's a good idea to display such an extravagant item in front of a church where the majority of his congregation is living check to check. It's messy," he added.
In 2013, as part of his drive to urge priests and other Catholic Church leaders to focus more on helping the poor, the pope asked them to avoid flashy cars and choose more "humble" ones.
"It hurts me when I see a priest or a nun with the latest model car, you can't do this,' said Francis, who moves around the Vatican City in a compact Ford Focus. "A car is necessary to do a lot of work. But please, choose a more humble one. If you like the fancy one, just think about how many children are dying of hunger in the world."
In November, the pontiff announced that he would auction a custom $200,000 Lamborghini Huracán RWD donated to him by luxury car maker Automobili Lamborghini.
Proceeds from the auction of the car that is expected to take place on May 12, will go to the papal charity "Aid to the Church in Need" for rebuilding homes, churches, and public buildings in Iraq's Nineveh Plains, the Holy See Press Office said.