Megachurch Pulls Out of Willow Creek's Global Leadership Summit Over Bill Hybels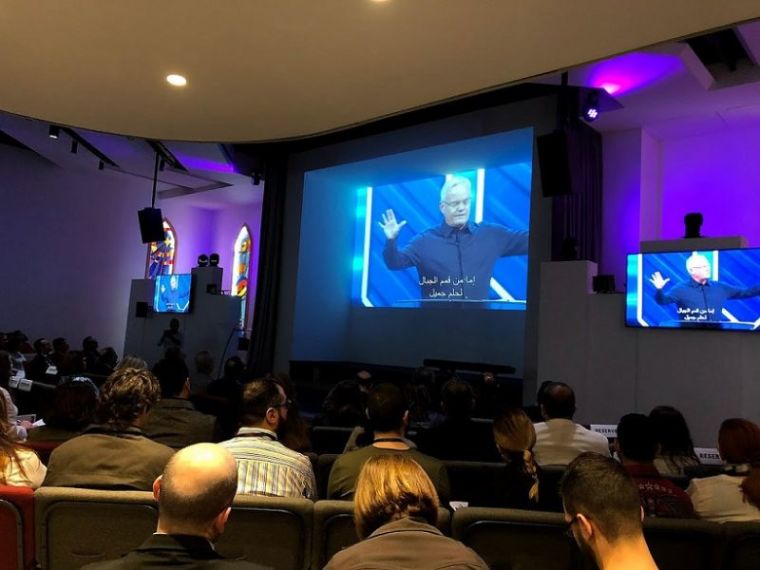 Citing the event's "high identification" with Willow Creek Community Church founder Bill Hybels, who has been accused by several women of sexual misconduct, an Illinois megachurch pastor announced that his church will no longer serve as a host site for Willow Creek Association's annual Global Leadership Summit set for this summer.
In a statement cited by the Daily Herald, Daniel D. Meyer, senior pastor of the multi-campus Christ Church Oak Brook and Downers Grove, said the church was "taking a purposeful pause" from the two-day leadership-building event set to attract nearly 500,000 participants globally, as a result of the multiple allegations of inappropriate sexual conduct that forced Hybels into early retirement this month.
"Both the Christian and the American traditions have seen the value of stopping normal activities to observe a moment of silence ... or to lower a flag to half-staff ... or to issue a collective cry of lament — in the face of significant crisis, turmoil, or loss," Meyer said in his statement.
"We believe that the stories of the women that are now being told are deserving of this pause to listen, reflect and change," he continued. "We feel that unless we stop to listen, some stories that need to be heard will not be told and we as a community will lose the opportunity those voices can give us to become more compassionate, just and holy."
The summit has been one of the most popular leadership training events for Christians over the past 20 years. The event is hosted at Willow Creek Community Church in Illinois and broadcast to hundreds of host sites nationwide. This year, the summit is taking place Aug. 9-10 and is expected to be broadcast live at more than 600 locations that will feature participants from more than 135 countries.
Willow Creek Association was not available to comment on Friday. Meyer was also not immediately available for comment.
The withdrawal comes after Christian publishers Tyndale House and InterVarsity Press said they are suspending the publication of Hybels' books, including Everyone Wins When a Leader Gets Better. 
Last weekend, the elder board of Willow Creek Community Church asked the church community for grace as they admitted to failing to hold Hybels "accountable to specific boundaries" as more women alleged he behaved improperly around them.
Responding to newer allegations that were not previously investigated, the elder board revealed that they have engaged in deep introspection and now realized how they could have responded better as the claims were first made against Hybels.
"Over the last several weeks, we have been in a process of deep learning, seeking clarity, and building a path toward reconciliation. Even though Bill is no longer in his role, our work to resolve any shadow of doubt in the trustworthiness of Willow Creek Community Church and its Elders is not done," the elders said in a letter to the Willow Creek church community Saturday. "As a board, we unanimously agree there are several areas where we could have served you better."
The controversy went public last month when the Chicago Tribune published an extensive investigation of allegations from several women, which included a prolonged affair with a woman who has retracted her claims, suggestive comments, extended hugs, an unwanted kiss, and invitations to hotel rooms. 
Maintaining his innocence with the backing of Willow Creek's elder board, Hybels resigned on April 10 as senior pastor of the multi-campus megachurch, six months earlier than planned. He noted that the controversy has become a distraction to the ministry.
While church elders said investigations, including an external one, cleared Hybels of misconduct, more allegations against the influential evangelical leader were revealed, which forced the Willow Creek elders to issue their mea culpa. 
"Bill acknowledged that he placed himself in situations that would have been far wiser to avoid. We agree, and now recognize that we didn't hold him accountable to specific boundaries. We commit to strengthening the relationship of accountability with our church leaders in the future," the board said.
"In hindsight, we wish we would have worked harder to collaborate with all parties that were impacted to bring clarity and reconciliation when accusations were first made. While attempts were made, we could have done more," they added.
The elder board said it is launching an investigation into the newer claims.