Megan Barry, Christian Nashville Mayor Once Accused of Atheism, Says God Will Forgive Her for Affair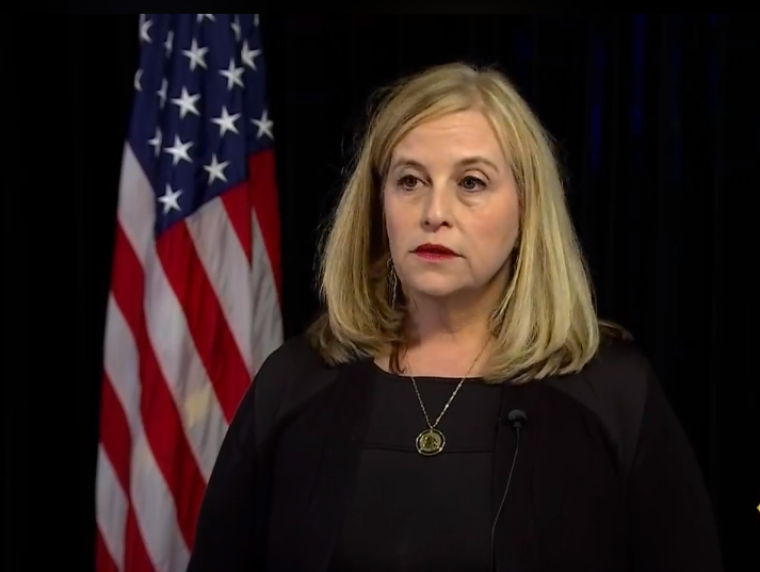 Megan Barry, the Catholic mayor of Nashville, Tenn., who was once accused of being an atheist, invoked her faith in God at a press conference Wednesday when she declared that God will forgive her for an extramarital affair she had with the head of her security detail, Metro police Sgt. Robert Forrest Jr., but insists she will not step down over it.
"I know that God's going to forgive me, but the citizens of Nashville don't have to," Barry a Democrat said. "My hope is that I can earn their forgiveness, and I can earn back their trust, and we can do the great work for this city that Nashville deserves."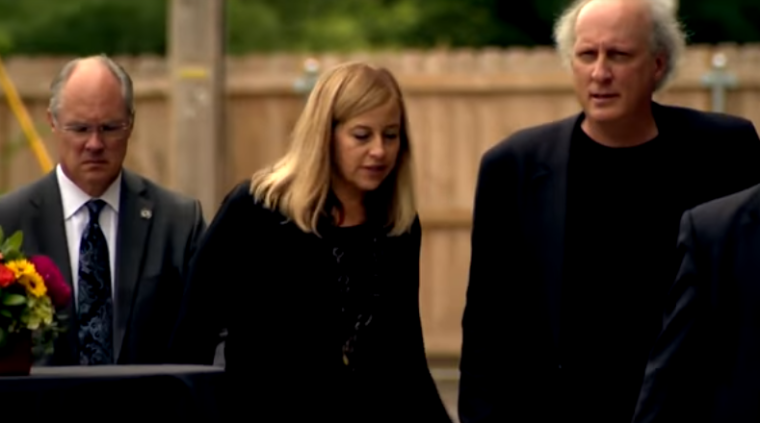 Barry, 54, who was the first woman to become mayor of Nashville in September 2015, told The Tennessean that while she is not proud of her actions, her affair does not disqualify her from leading the city.
"This is a bad day, and there's going to be more bad days, but this is not my worst day," she said. "And I know the difference between a mistake — which is what I made and I fully own — and a tragedy. And this is not a tragedy. And I want to regain the trust of Nashvillians. And I will continue to serve."
Barry's affair with the 58-year-old Forrest, who submitted his retirement papers Jan. 17, reportedly began in the spring or summer of 2016. Forrest's last day in the job was Wednesday.
"I deeply regret that my professional relationship with Mayor Barry turned into a personal one," Forrest said in a statement issued through his attorney David Raybin. "This has caused great pain for my wife, my family, friends and colleagues. At no time did I ever violate my oath as a police officer or engage in actions that would abuse the public trust."
Barry, who slammed the Nashville Statement, an Evangelical affirmation of traditional biblical sexual morality, as "poorly named and does not represent the inclusive values of the city & people of Nashville" last summer, is now a target for conservatives in a city known as the Buckle of the Bible Belt for its numerous churches and other Christian organizations.
"Mayor Barry denounced the Evangelicals for their statement affirming orthodox Biblical sexual morality while she was banging her bodyguard — another woman's husband — behind her own husband's back. Mayor Barry's superior values allowed her to include another woman's husband into her bed," Rod Dreher wrote in The American Conservative. "I don't think Mayor Megan Barry is a moral authority on anything to do with marriage and sexuality. The Nashville Statement has a lot more integrity and staying power than she does."
The embattled mayor, who was forced to defend her Christian faith after rumors that she was an atheist before she assumed office in 2015, had promised voters that she would take her faith to the mayor's office.
"I'm a Christian. I was raised as a Catholic, but my faith, which was always very personal to me, has suddenly become a public conversation, which has made me uncomfortable," she told The Tennessean. "The values I have always brought to my public service have always been a deep reflection of what I believe as a Catholic ... My faith is something I will always take with me into the mayor's office."
Barry and her husband, Bruce Barry, a professor at the Vanderbilt University Owen Graduate School of Management, lost their son in July to a drug overdose.