Memorial Service for Pastor Andrew Stoecklein Set for Saturday as Widow Shares More on Grief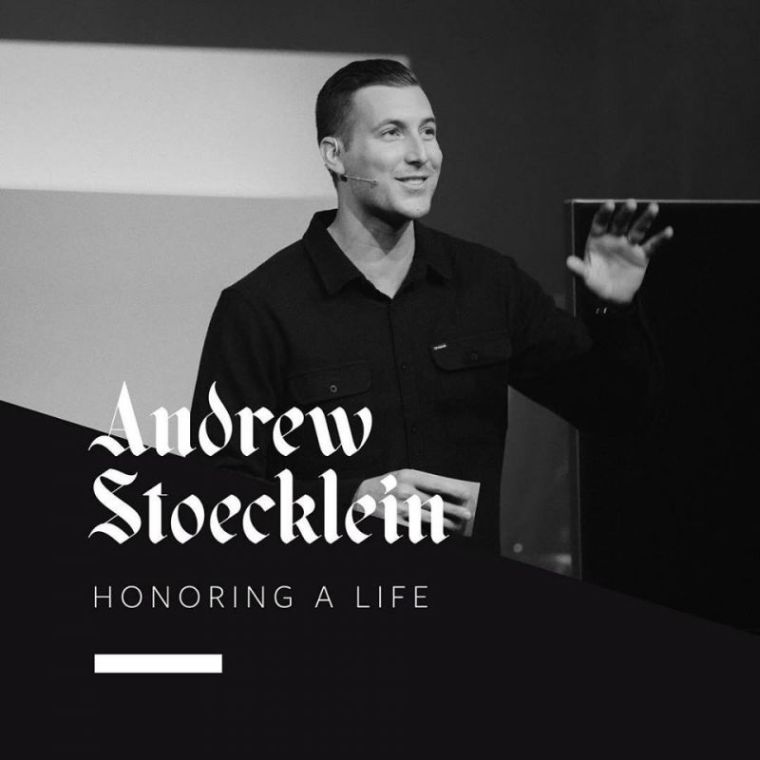 A memorial service to honor the life of the late Inland Hills Church lead pastor, Andrew Stoecklein, who died after attempting suicide at his church has been set for Saturday.
The Chino, California, church announced on Tuesday that a memorial service for the beloved pastor, who was 30, will be held at the Events Center of California Baptist University in Riverside and will start at 10 a.m.
"In stories, in video, in music, and in community, we celebrate everything we loved about Andrew as a pastor, a family member, and a friend," the church said in a brief statement about the late pastor.
Stoecklein's suicide, which came after a battle with depression and anxiety, has attracted international attention and sparked serious discussions about how mental health is treated in the church.
Tamrin Olden, crime prevention supervisor with the City of Chino Police Department, told The Christian Post that at about 11:08 a.m. on Friday, Aug. 24, they received a call from Inland Hills Church about an attempted suicide. When they arrived, they identified Pastor Stoecklein as the victim who would die hours later at a local hospital.
Nearly $300,000 has since been raised in a GoFundMe campaign to help the late pastor's 29-year-old widow, Kayla, and their three young sons.
Kayla Stoecklein, who has been sharing her grief on a blog called God's Got This, explained in a post on Tuesday how the life cycle of butterflies has been helping her and her sons cope with their loss.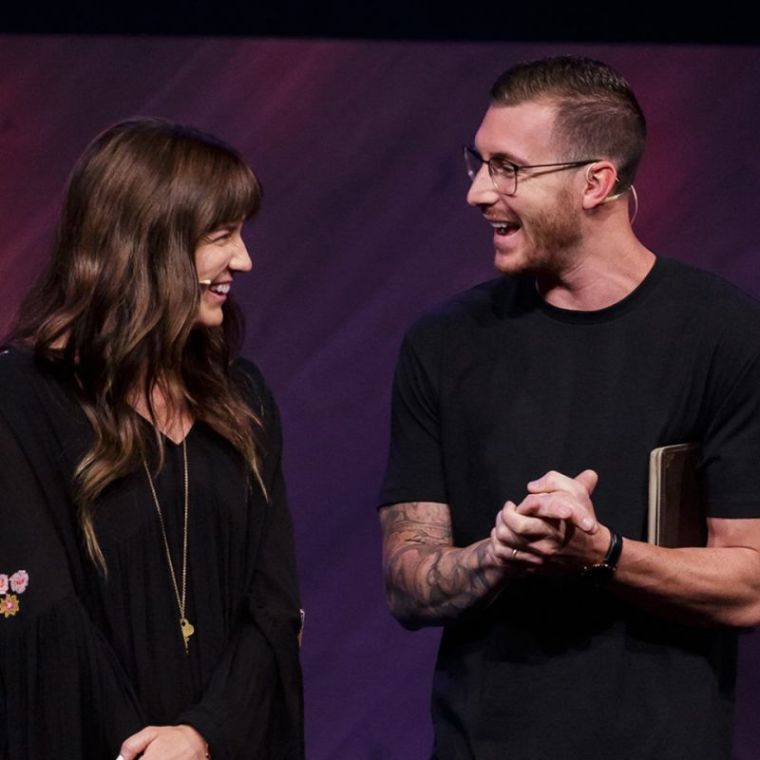 She only managed to tell her sons on Saturday that he had died a week earlier.
"On the day I broke the news to the boys Smith (who is five and her oldest) and I spent some time drawing together in a coloring book titled, 'When Someone I Love Dies.' It is a strange forced feeling to be discussing death with a 5, 4, and 2 year old. I can see Smith's brain working tirelessly just like mine, attempting to wrap his young mind around this new reality," she wrote.
She then explained how the booked connected them to butterflies.
"Something unexpected that has been helping us this week is butterflies. You would probably laugh and make fun of us, but we can't seem to escape them. The first few pages of our new coloring book examined change. The book instructed us to draw an egg, a caterpillar, a cocoon, and then a butterfly. It was a simple way for a 5 year old to understand that life is ever evolving, ever changing," the grieving widow noted before sharing an encounter with a butterfly in her home.
"Just a few hours after we finished coloring I went to close the curtains in the family room. To my surprise there was a tiny green caterpillar attached to top part of the curtain. What is a caterpillar doing in our house? How did it crawl up so high on the curtain? The door has been closed all day, how did it end up there? Usually, I would have squealed and ran away, but I was so stunned that I picked it up and showed the boys. Without skipping a beat Smith told me, 'it's a miracle from God.'
"Smith, in his child like faith, believed God sent us the precious little caterpillar to remind us that He is near. He is in the details. He is connected and He cares. I agreed with Smith, and we both cried over that little caterpillar. We quickly found a jar and some leaves and now we are taking great care of our new pet whom Smith named, 'little buddy.' We now get to sit back and watch little buddy evolve and change before our eyes."