Memories Pizza Where Christian Owners Got Death Threats for Not Catering Gay Weddings, Closes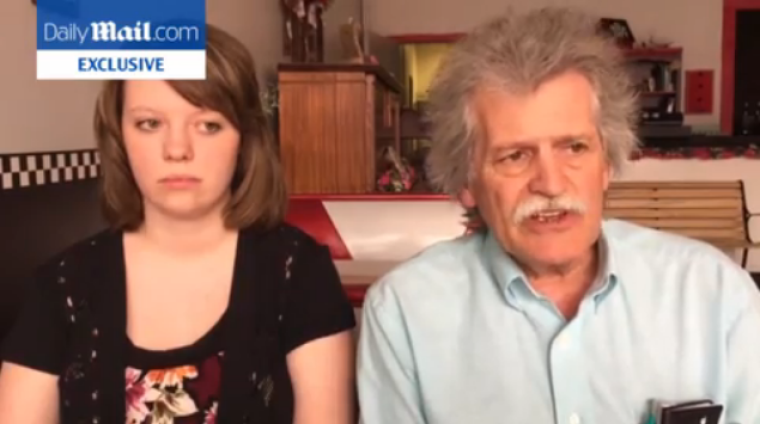 Memories Pizza, an Indiana pizzeria owned by a Christian family who in 2015 said they wouldn't carter a same-sex wedding if asked, has closed. 
The South Bend Tribune reported on Monday that the pizzeria, which found itself in the midst of a national controversy due to its stance, has closed, with a sign at the front window explaining that it was shuttered last month.
The website for the pizzeria has also shut down and placed for sale on public domain.
Local business owners declined to speak publicly about the closing, but suggested that the pizzeria's owners, father Kevin and daughter Crystal O'Connor, were ready to retire.
The O'Connors said that they had received death threats in 2015 after they explained that they wouldn't cater same-sex weddings — because of their Christian belief that marriage is a holy union between a man and a woman — after a reporter asked them that question.  
"Because of what we believe, we cannot condone a [gay] wedding but anybody is welcome into this shop and we will serve anyone. But we will not participate, in any way, in a gay wedding," Crystal O'Connor said at the time.
Kevin O'Connor added: "I don't care if they are gay. I don't care if they walk in on their hands. I don't care if their heads are attached to their knee. They are more than welcome to come in and eat."
The father continued: "That is not what this is about. We believe that it is not right for a man to marry a man and for a woman to marry a woman. People could end up marrying trees ... come on!"
The shop, which was forced to temporarily close because of the hostility the owners were subjected to in 2015, has backed other Christian business owners that have faced legal battle for their stance against catering and working at same-sex weddings.
The Memories Pizza owners vowed to donate a portion of the $840,000-plus they received from the online crowdfunding page GoFundMe to Washington florist Barronelle Stutzman, whose legal case to continue her business according to her beliefs is still ongoing.
The GoFundMe page for the O'Connors was set up at the time in support of the family and their position.
Kevin O'Connor explained back then that the only thing he regrets about the ordeal is that it brought controversy to his town, Walkerton, stating that it is full of "good people" who "didn't deserve the kind of negative attention they are getting because of this."
"Things got said that were not true and it made for a bad situation. For that reason, I am sorry that it went where it did. I am not sorry for what was said but I am sorry that it put the town in this situation," he reflected.