MercyMe's Frontman Bart Millard Pens 'Even If' Song on Heartbreak Over Son's Chronic Illness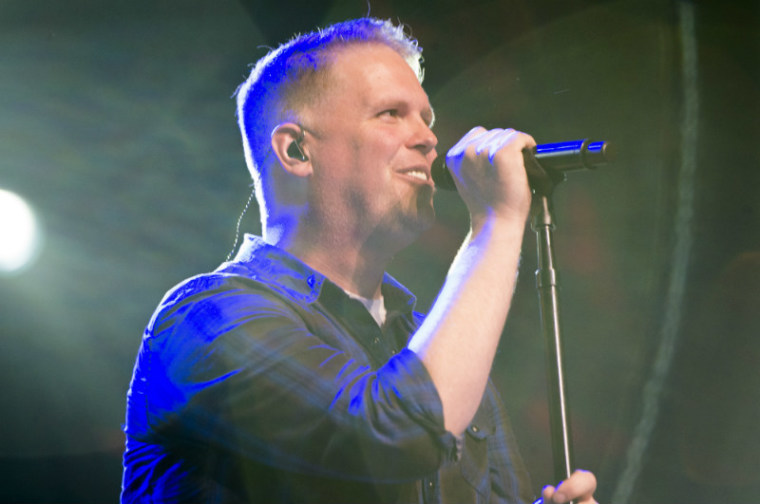 The lead singer of MercyMe, Bart Millard, has revealed that the band's current hit song "Even If" is about his son's lifelong battle with diabetes.
"The song 'Even If' is incredibly special to me," Millard wrote on the band's Facebook page on Wednesday.
He then went on to share the full story behind MercyMe's No. 1 Christian singles chart hit, "Even If," the first single off of their latest album LIFER.
"My son, Sam, is 15 years old, and he's been a diabetic since he was 2. When you're a parent of a child with any kind of chronic illness, these things don't go away. You have a lot of good days, but some days you feel like you're losing bad. I was in the midst of one of those bad days when 'Even If' was written." he wrote.
The vulnerable lyrics of the song reveal Millard's journey of faith and heartbreak during his family's difficult circumstances.
"They say it only takes a little faith/ To move a mountain/ Well good thing/ A little faith is all I have, right now/ But God, when You choose/ To leave mountains unmovable/ Oh give me the strength to be able to sing/ It is well with my soul. ... I know You're able and I know You can/ Save through the fire with Your mighty hand/ But even if You don't/ My hope is You alone," the lyrics of the song read.
Millard went on to conclude the Facebook post by stating that he wants the song, "Even If' to be a reminder to people in difficult situations that don't seem to go away.
"God is worthy long before any of those circumstances even showed up. In fact, what Christ has already done on the cross is probably the only thing we need to get through those circumstances. It's a foundation that was built long before those difficulties came to be. This song is a declaration to God that even if He went silent and never said another word, He's still worthy to be praised and that He's our greatest hope in the midst of the trial," he testified.
Millard's son, Sam, was diagnosed with juvenile diabetes when he was a toddler, so in 2007 the loving father founded the nonprofit organization, Imagine A Cure, to help fund research to find a cure for the disease.
On MercyMe's website, Millard asks for support and prayers, stating that his son's disease has changed his family's life forever.
"Pray for the hearts and minds of the scientists and doctors trying to find a cure. Pray for everyone who is experiencing this terrible disease first hand. Pray that God finds greater glory through a cure and that God be glorified through Sam's life."
Millard's testimony is already resonating with others with their song, "Even If." The single from LIFER has been MercyMe's most-added song of the band's 23 year career.
For more information on the album LIFER or Millard's initiative to help find a cure for juvenile diabetes, visit the band's website.
Follow Jeannie Law on Twitter:
@jlawcp