Millennial-Majority Churches Detail Challenges, Success Stories in Growth and Finances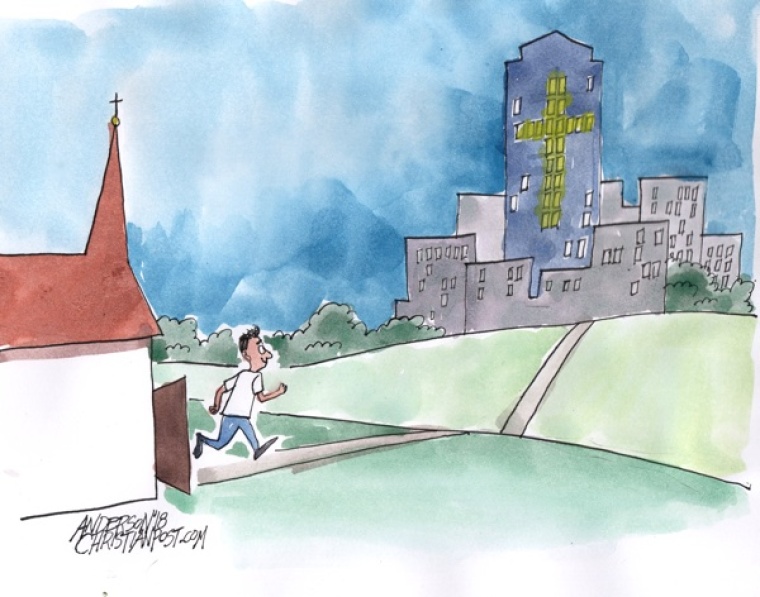 As many surveys have documented, the United States' two youngest generations are leaving churches in large numbers, with many taking up the label of religiously unaffiliated, or "nones."
The millennial generation, which includes Americans born during the 1980s and 1990s, is known for having higher rates of unaffiliation than the general population.
A 2016 study by the Public Religion Research Institute found that 39 percent of Americans aged 18–29 did not belong to a church, even when many had a Christian upbringing.
Generation Z, the population born at and after the start of the 21st century, are also noted for their increasing disbelief in organized religion.
The Barna Group released a report in January which found that 35 percent of teenagers identify as atheist, agnostic, or religiously unaffiliated, a higher percentage than millennials.
And yet, in congregations like The Table in Washington, D.C., City of Truth in Kansas City, Missouri, and Grace Capital City in Washington, D.C., millennials are not only part of the church, they basically are the church.
In recent years, some churches have been planted or have shifted their worship style to reflect the preferences of younger generations in hopes of reaching these religiously unaffiliated demographics.
The Christian Post interviewed some of those who are involved in these churches to learn about how they became supermajority millennial, the financial challenges they experience, and what advice they have for other churches considering a similar path.
City of Truth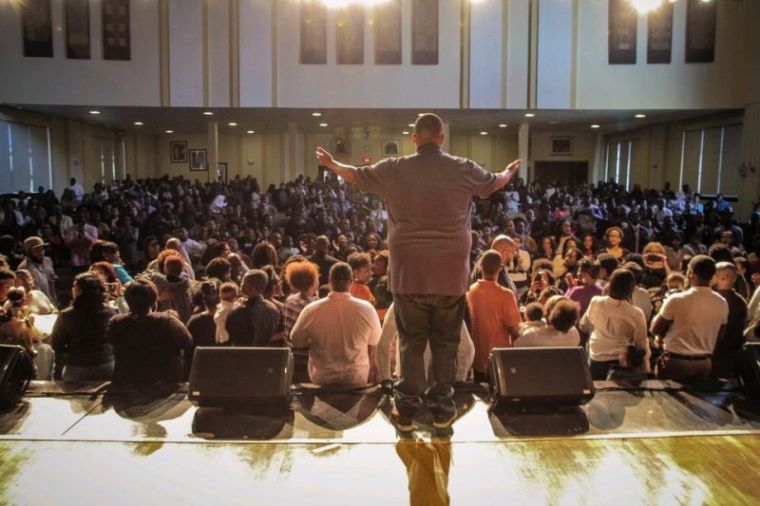 Formerly known as Parkway Baptist Church, City of Truth changed from a more traditional church to one that reflected contemporary trends after Armour D. Stephenson III, often called AD3, became pastor.
Quincee Jackson, director of ministry culture at City of Truth, told The Christian Post that the alterations involved both "small" and "drastic" changes, including the style of music, more sermon series, more social media, eliminating the "dress code," and shortening services to about an hour-and-a-half.
"We put away our suits and pulled out our T-shirts and jeans. We basically felt our message would be better received if we didn't set a false tone that those who attended our church would have to look a certain way," said Jackson.
"Another change we made was shortening our services. Of course we didn't eliminate necessary elements ... we just felt it was important to eliminate the things we would do that really added no value to our services. And we found out that we could do the important things more efficiently."
But City of Truth experienced a dramatic shift in its membership as a result of those changes.
According to a story by The Kansas City Star published last year, City of Truth initially saw its membership plummet from about 300 to 85. However, in 2017, the congregation had grown to an estimated 1,000 members.
Jackson told CP that finances remain an issue, as does finding a "permanent home" for their congregation, which meets at a high school auditorium.
"Honestly, I wouldn't solely attribute it (financial struggles) to the fact that we are a majority-millennial church. Yes, I'm sure that has been a factor but I'm also sure there are several factors that contribute to it," said Jackson.
"We are a church planted in the urban core. We are committed to serving the under resourced parts of our city. All in all, God is faithful and our members are dedicated to our mission."
Warren Bird, author and research director with the Leadership Network, told CP that regarding financial giving, millennials' "giving to church is no lower than for previous generations."
"Typically their income is at a lower level than it will be at later life stages, and thus their proportional giving is lower as well, but their commitment to helping fund the vision at the church they attend seems to be no less," explained Bird.
"Of course the mode of giving has changed, with millennial-dominant churches reporting that 50 percent to 90 percent of their total giving comes from electronic tithing, rather than historic patterns of writing a check."
When it comes to other churches thinking about making similar changes as City of Truth, Jackson advised making "changes as calculated and as careful as possible."
"It's better to teach about the change to those who you need to grab hold to the change. It helps to try and get people on board through casting a compelling and clear vision of what is at stake if we do not make the change," Jackson said.
"Lives are at stake. Anything that wants to grow has to change."
Grace Capital City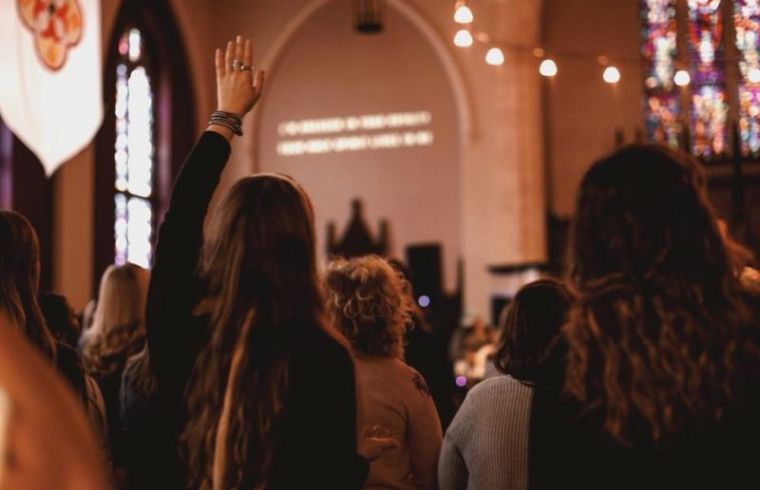 Grace Capital City, which meets at the Church of the Pilgrims in Washington, D.C., is another growing congregation, with Lead Pastor Chris Moerman estimating that about 80 percent of its membership is millennial.
In an interview with CP, Moerman said he doesn't see his church as being primarily focused on reaching millennials, despite their majority, adding that older generations are welcomed and encouraged to attend.
"We have a vision to be a full multigenerational congregation. Each generation needs the other for encouragement, discipleship and support," said Moerman.
"I think it's easy to get too focused on reaching one specific demographic and miss out on the richness and diversity that comes with a much broader spectrum. We are continually praying that God would raise up spiritual mothers and fathers in our church and that God would bless us with a full range of age groups that are all important to the Body of Christ."
While Moerman acknowledged that "having a church with a majority-millennial congregation certainly brings about some financial challenges," he nevertheless reported that Grace Capital City was growing.
Bird told CP that he believed millennial-majority churches have a chance to grow the church among younger Americans.
"Most people who come to church do so at the invitation of a peer. Since the 'nones' (no religious affiliation) are disproportionately younger in age, the people most likely to reach them are their peers — the millennials, including Generation Z," added Bird.
As to why his congregation was succeeding, Moerman responded that he believed it had to do mainly with being "faithful and fruitful with every person that God brings to our church."
"I would attribute this growth to a combination of genuine and authentic relationships, a vibrant spirituality expressed through worship, teaching and community, and a passion to give people a vision for God's work in their lives that impacts not just their Sunday's at church, but their everyday existence," Moerman added.
The Table Church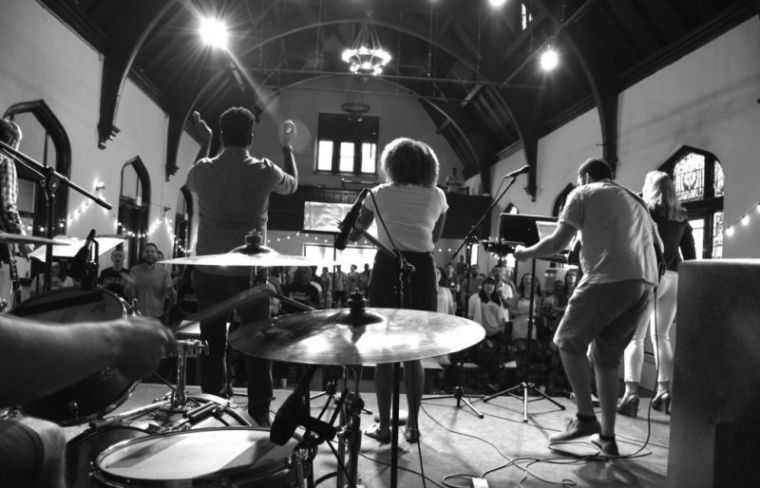 Another capital-area congregation known as The Table likewise doesn't view itself as specifically targeting millennials even though they are, as lead Pastor Kevin Lum explains, "primarily comprised of millennials."
"We've discovered that millennials are looking for the many things other age demographics are. They're looking for a church where the mission is clear and the path to getting engaged in community is simple and easy," said Lum to CP.
"At The Table Church, we're passionate about Jesus, we create ministry around peoples' gifts and empower them to put those gifts into action. We also have fun, do our best to love people well and we're obsessed with helping people experience community. All of these things resonate with millennials, but I think everyone is hungry for the same thing."
Since it was launched in 2013, The Table has seen growth of about 20 to 25 percent per year and presently has about 400 members.
They have two locations, one in Columbia Heights that meets on Sunday mornings and another near Metro Center that meets on Sunday evenings.
Lum believes that the reason for The Table having a large millennial presence was because that generation is "the largest demographic moving to our city."
"Washington, D.C., has seen an explosion in millennials over the past few years. When we first planted we were more concerned with reaching young people, but we realized that targeting one age group is not a Gospel-centered vision," explained Lum.
"Instead, we believe that the Gospel calls us to reflect the diversity of the neighborhoods where God has planted us. That means our church's diversity should match the diversity of our city and it's something we're striving for."
Lum told CP that "keeping a clear mission" and helping people "use their gifts in the context of community" have enabled his church to stay vibrant.
"Congregations should look like the cities where God has planted them. If you're in a city exploding with young people, then your church should definitely be reaching young people," said Lum.
"Pastoring millennials requires a different approach to giving, but I think it's a healthy and much needed transition. Millennials don't give out of guilt or obligation, but instead they want to know that their generosity is making an impact."
Lum added that a key feature of giving in his church was "transparency," adding that "everything is an open book."
"We provide quarterly financial updates that highlight the impact of our congregants' investment in our church and our community," he said.
'Sometimes, We Can't Do It Better'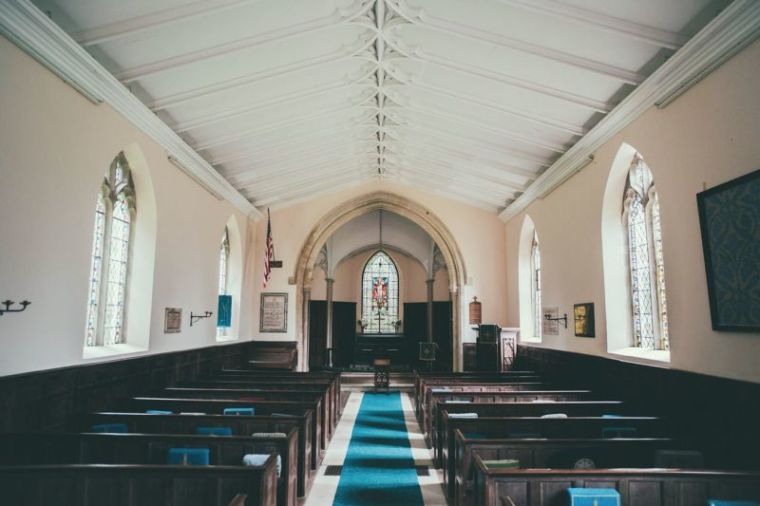 While some majority-millennial churches are thriving, others have become a source of concern for what some believe is too great a focus on reaching out to one generation.
Jessica Lair with New Season church, a multigenerational, multiethnic congregation in Sacramento, California, told CP about a time when she worked with a millennial-centered church in Los Angeles.
During her time at a Hollywood-based church plant, she noticed that the church mainly brought in millennial-aged "creatives" and tailored their worship, stage design, and social media outreach to be "current with millennial trends."
"I have since left that church but I know it is still going. The numbers have capped to 101–150 in attendance every week," said Lair, who maintains contact with members from the church.
"I know ... that the church struggles to be financially independent as millennials, especially in LA, do not help the church financially as they don't have steady jobs or see the purpose of tithing or offering."
Lair posted a blog entry in April expressing why she cannot "stand behind" millennial-centered churches, arguing in part that such church plants risk depriving themselves of good spiritual wisdom from other age groups.
"We as a generation need to quit with the attitude of 'we can do it better,' because sometimes, we can't do it better," wrote Lair, herself a millennial.
"We as millennials NEED the generation before us. I have learned more life lessons at a multi-generational church in seven months than I did at a millennial church in two years."
Lair also called upon the older generations to "hear us millennials out," noting that her generation has "ideas and passions" and "want to be heard by you, appreciated and respected."
"We want to be taken seriously and we have a hunger to learn, so long as we aren't shut down because we've got a couple piercings on our face and ink on our body," said Lair.