Mississippi Religious Freedom Law Will Protect Those Who Believe What Obama Believed Two Years Ago, Tony Perkins Says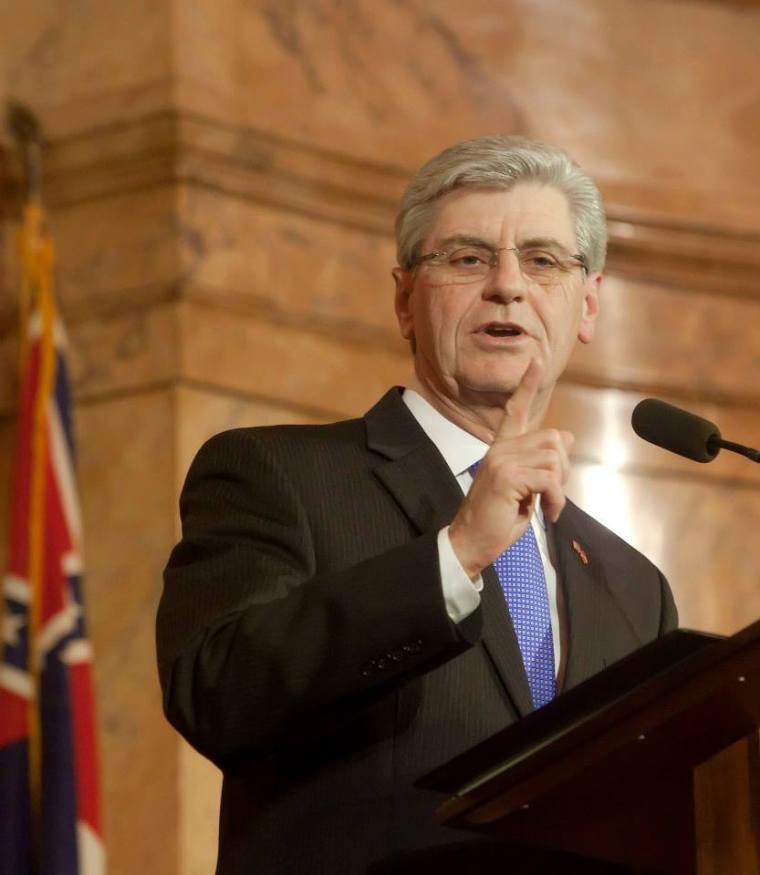 Social conservative groups are applauding Mississippi's governor for signing into law a bill to protect opponents of gay marriage from being punished for their beliefs.
Mississippi Governor Phil Bryant signed House Bill 1523, also called the "Protecting Freedom of Conscience from Government Discrimination Act," into law on Tuesday.
Family Research Council President Tony Perkins said in a statement that the new law "gives fresh momentum to efforts on the federal and state level to stop government discrimination against people who believe that marriage is between a man and a woman."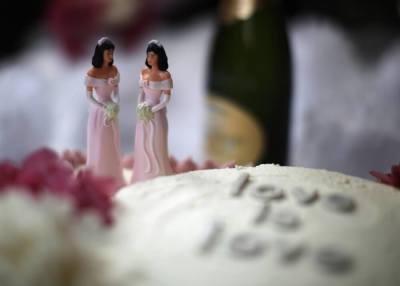 "We applaud Governor Bryant, Lt. Gov. Tate Reeves, and House Speaker Philip Gunn, for standing up for the fundamental freedoms of the people they represent," stated Perkins.
"No person should be punished by the government with crippling fines, or face disqualification for simply believing what President Obama believed just a few years ago, that marriage is the union of a man and a woman."
The National Organization for Marriage, a traditional marriage advocacy group, also hailed the passage of HB 1523 as a "huge victory."
"House Bill 1523 protects pastors, churches and individuals from having to solemnize a gay 'wedding' and protects individuals and small businesses like florists, bakers and photographers from being forced to perform services at a gay 'wedding' ceremony that violates their deeply held religious beliefs," stated NOM.
"The legislation also prevents LGBT extremists from forcing their gender ideology on Mississippi which would allow men to force their way into intimate facilities reserved for girls and women, including showers and restrooms, simply by claiming they 'identify' as women."
Introduced earlier this year, HB 1523 mandates that the government cannot punish any person, church, or business for refusing to perform or support a gay marriage.
"The sincerely held religious beliefs or moral convictions protected by this act are the belief or conviction that: (a) Marriage is or should be recognized as the union of one man and one woman; (b) Sexual relations are properly reserved to such a marriage; and (c) Male (man) or female (woman) refer to an individual's immutable biological sex as objectively determined by anatomy and genetics at time of birth," reads HB 1523 in part.
HB 1523 had strong support in the legislature, with the bill passing 80-39 in the House of Representatives and in the Senate with a vote of 32-17.
Upon signing HB 1523 into law, Governor Bryant stated that the bill "merely reinforces the rights which currently exist to the exercise of religious freedom as stated in the First Amendment to the U.S. Constitution."
"This bill does not limit any constitutionally protected rights or actions of any citizen of this state under federal or state laws," continued Bryant.
"It does not attempt to challenge federal laws, even those which are in conflict with the Mississippi Constitution, as the Legislature recognizes the prominence of federal law in such limited circumstances."
HB 1523 has garnered much criticism, especially among progressive organizations, who claim the new law will legally sanction discrimination against LGBT individuals.
Americans United for Separation of Church and State released a statement denouncing the new law as "a measure that could permit religion-based discrimination against many Mississippians, including LGBT persons."
"This sweeping legislation is an attempt to provide legal cover for almost anyone to treat LGBT persons and many others as second-class citizens," argued Americans United.
"Religious freedom is a fundamental American value, but its misuse to justify discrimination is a troubling trend seen across the country, from Indiana to Georgia and now to Mississippi …"