Floyd Mayweather vs Conor McGregor for a Possible MMA Mega-Fight; Jose Aldo Moving Out to Bellator MMA?
As much as Mayweather loves his retirement, the undefeated boxing champ said that it's really just a matter of getting the right price to make it happen.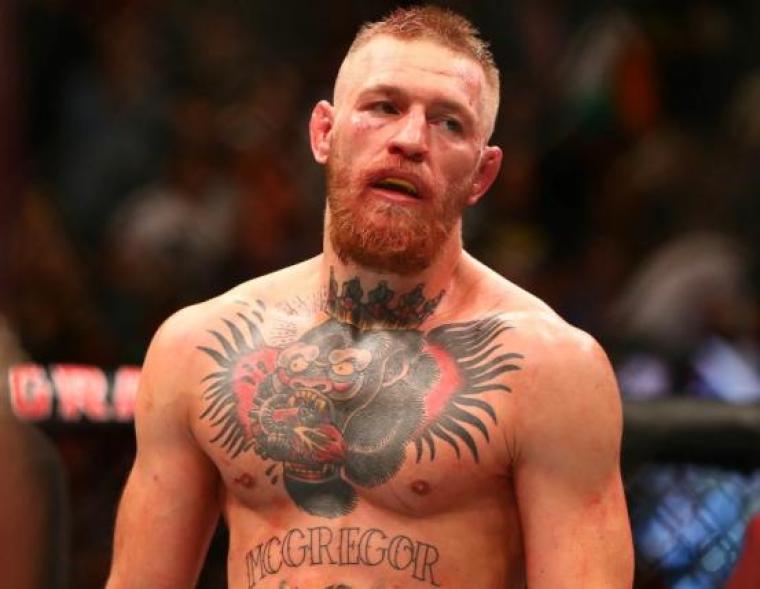 The idea of a super-bout between two of the brightest stars in combat sports today colliding against each other has started to pick up some steam earlier this year after reports that Mayweather offered Conor a whopping $50 million for a New Year's Eve match in Las Vegas.
And now, there's Conor McGregor teasing the fans at UFC 205 press conference when asked about who he thinks deserve a shot at him, granting he successfully wrestles the title away from the lightweight champ Eddie Alvarez come November 12.
His answer: Floyd Mayweather, Jr. And, the pipe dream is alive again.
Major Roadblock to the Dream Match
But, when you talk about making such a colossal event come to fruition--- and with that amount of wealth involved, it's a safe bet that negotiations are bound to hit a snag at some point. And, standing in the way between the two prized fighters is UFC top honcho Dana White.
"Within my company, I'm the boss," Mayweather told TMZ Sports in an interview. "I call the shots. I think that the fight is very difficult to make. I tried to make that before, it didn't happen but you live and you learn."
Mayweather, however, is not one to close his doors and simply walk away from the challenge. As much as he loves his retirement, the undefeated boxing champ said that it's really just a matter of getting the right price to make it happen.
On the Comparison between the Two Fighters
It's almost inevitable for sports fans to weigh in on how Mayweather and Conor stack up against each other, not just in terms of the tale of the tape, but of their personalities and how they conduct themselves off the ring.
For one, both fighters have flamboyant personalities, but back their words and haughty character with superb fight performances and accomplishments, making both of them the biggest draws in MMA and boxing.
But for Mayweather, he doesn't take offense even if Conor is trying to take a page out of his playbook. And, he only has some good things to say about the MMA star. He praised Conor's stand-up game and boxing skills.
Jose Aldo Got an Over-the-Fence Invitation
After his much-publicized call for the UFC to release him from his contract in order to move on with his life, the Brazilian fighter is getting some feelers to take his wares elsewhere other than Dana White's backyard.
Aldo expressed his indignation over what he believes is an unfair treatment from the UFC. And, the talented MMA fighter will surely get interest from the other MMA stables.
Bellator MMA's Patricio Freire is one of the first to send an invite for Aldo. Unfortunately, it'll take more than just an RSVP to see Aldo fight under another umbrella because of his binding ties with the UFC.