Moody Bible Institute Names Megachurch Pastor Mark Jobe New President Following Controversy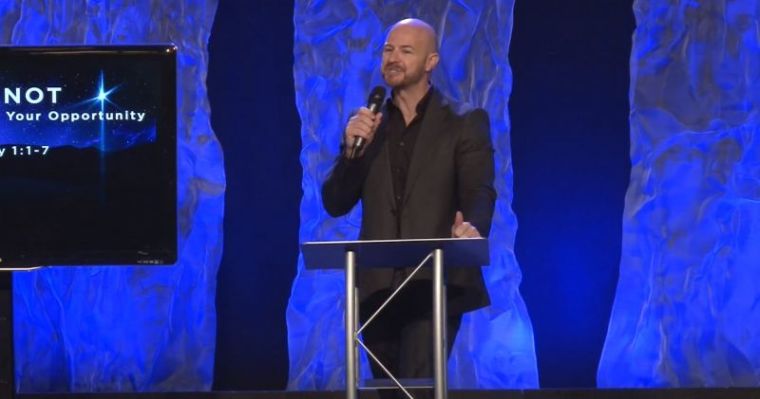 Mark Jobe, the founding pastor of New Life Community Church in Chicago, has been named the new president of Moody Bible Institute, more than half a year following major controversy.
"With the appointment of Mark, the Search Committee and Board of Trustees firmly believe the Lord answered our prayers and those of everyone who have faithfully stood with us these last six months," said in a press release on Tuesday Randy Fairfax, the Board of Trustees chair.
"His clarity of vision, humble nature, passion, and strong track record of ministry growth will bring a palpable energy to the Moody family. Coupled with his commitment to the Scriptures, personal integrity and prayerful approach, he will foster unity, trust and drive us forward in our mission to equip people in the truth of God's Word to impact the world for Christ," he added.
As the press release points out, Jobe is an alum of Moody Bible Institute, and has international missions field experience. He founded New Life Community Church in Chicago when he was only 21, and has seen the church grow to include more than 5,000 members and 27 locations, reaching eight cities outside the U.S. as well.
Jobe said that he is "honored and deeply humbled" to serve, starting January 2, as the 10th president of what he described as a "world-class Christian ministry."
"Moody has had a powerful spiritual impact on Chicago as well countless people throughout the world for over a century. It continues to have a strong passion to train men and women of character who are biblically-grounded, gospel-centered, full of faith and ready to be agents of change in this world," Jobe added.
"My wife, Dee, and I are convinced we need this dynamic historic school in the heart of Chicago and its influence around the world more than ever before. I plan to lead Moody with an unwavering commitment to the Word of God and with a compassionate heart to impact our world with the love of God."
Fairfax said that appointing the megachurch pastor, who has also founded organizations tackling issues such as youth violence, gang violence, and teen pregnancy, is a historic moment.
"Mark is a strong and tested leader, and he loves God with his heart, soul, mind and strength. As a valued Moody alum and partner with our radio and publishing ministries, Mark fully understands the value and impact of Moody's education and media ministries and will be the perfect leader for Moody going forward," he said.
The move comes 10 months after MBI was rocked by a major scandal in which its president and chief operating officer resigned.
Fairfax said in January that there had been discussion regarding "issues related to widespread concerns over the direction of Moody," such as that there had been a liberal theological shift at the institution.
Christian speaker Julie Roys, formally the host of the Moody Radio broadcast "Up for Debate," documented several concerns that had been raised about MBI, including an alleged culture of "self-dealing."
Tensions were heightened after the school let several beloved professors go in November, while some alumni said that they can no longer recommend that students attend Moody, due to alleged compromising on the Gospel.
Roys revealed that some of the internal fighting at the school concerned professors' positions on biblical inerrancy, the doctrine that the Bible is "free from error."