Mormons Claiming to Be the Only True Church With New Name Guidelines, Al Mohler Says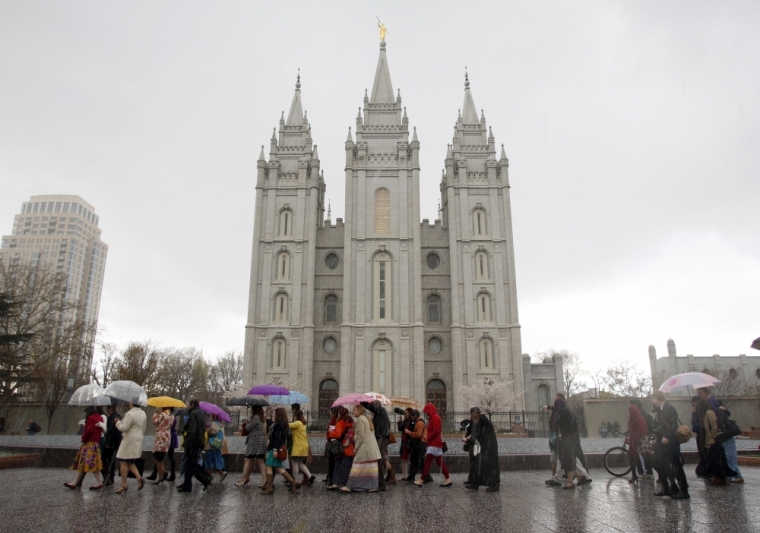 Albert Mohler Jr., president of The Southern Baptist Theological Seminary in Louisville, Kentucky, has explained that the Church of Jesus Christ of Latter-day Saints' name change announcement holds a theological significance evangelicals should be aware of.
Last week, the religious group's President Russell M. Nelson announced that they would no longer use shortened names like "Mormon" and "LDS Church" to identify themselves.
This announced name change has garnered many questions on implementation, especially since there are many notable entities like the Mormon Tabernacle Choir that might be affected.
"The Lord has impressed upon my mind the importance of the name He has revealed for His Church, even The Church of Jesus Christ of Latter-day Saints," stated Nelson.
"We have work before us to bring ourselves in harmony with His will. In recent weeks, various Church leaders and departments have initiated the necessary steps to do so."
On first reference, the guidelines state, the official church name is "The Church of Jesus Christ of Latter-day Saints." And if a shortened reference is needed after that, the new guidelines say, "the terms 'the Church' or the 'Church of Jesus Christ' are encouraged. The 'restored Church of Jesus Christ' is also accurate and encouraged."  
On the Monday episode of his podcast "The Briefing," Mohler explained that by making the name change the LDS Church president was making "a truth claim."
Mohler argued that by demanding that they be called by their full name and not a shorter term like "Mormons," the LDS Church is reaffirming their belief that "all other Christian churches are not real churches."
"The official teaching of The Church of Jesus Christ of Latter-Day Saints, popularly known as the Mormons, is that their Church is the restoration of the true Church, which had disappeared on earth between the time of the disciples, properly the Apostles, all the way until Joseph Smith in the United States in the 19th Century," said Mohler.
"Notice the definite article, The Church of Jesus Christ of Latter-Day Saints. In that name, there is a clear claim to identity with Jesus Christ, but a clear claim of discontinuity and absolute distance from the church from the time of the Apostles until Joseph Smith."
Mohler added that "there is far more than the question of nomenclature when the president of the Mormon church says that Mormons shall no longer be known as Mormons."
"That's not just a name, it's a claim. It's a truth claim and evangelical Christians had better understand it clearly," concluded Mohler.
For his part, the LDS Church president later stated at a Mormon gathering in Montreal, Quebec, Canada that his announcement was more "correcting a name," instead of "changing names."
"Some marketers change names hoping to be more successful. That's not our point. We're correcting an error that has crept in over the ages," stated Nelson.