Mother of Kidnapped Nigerian Schoolgirl Who Refuses to Denounce Jesus Has Urgent Plea for Christians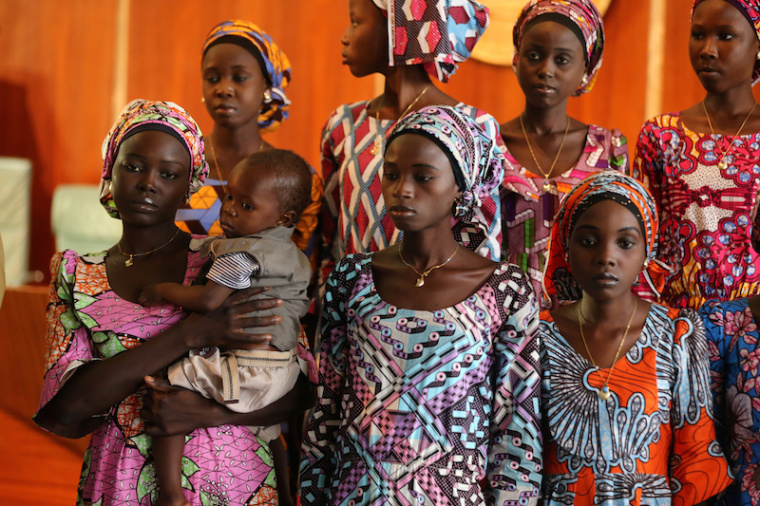 The mother of a Nigerian Christian schoolgirl who has been kidnapped by Islamic radical group Boko Haram has said that she is proud of her daughter for not denouncing Jesus, while a classmate shared hopes that God might use her to turn her attackers to Christ.
"I am so proud of my Leah because she did not denounce Christ," the mother, Rebecca Sharibu, said of her daughter, 15-year-old Leah, in an article posted by Open Doors USA last week.
"And because of that, I know God will never forsake her. When she went away to school, I gave her a copy of the Bible so she could have her personal devotions even when I am not there. As her mother, I know her to be an obedient daughter, respectful and someone who puts others before herself."
Leah was one of over 100 schoolgirls kidnapped from a secondary school in the town of Dapchi during a Boko Haram raid in February. While all of the other schoolgirls have been freed, she remains the lone student still in captivity.
What is more, testimonies have emerged revealing that Leah was offered her freedom by the radicals if she denounced her faith, but she has refused to do so.
Sharibu recalled her terror on the night of the attack when she found out that her daughter had been taken, but said she is finding courage in the prayers of Christians from around the world.
"I want to plead that Christians not grow tired of praying for her — 'til she returns," the mother said.
"My heart is heavy but joyful in this trial because my Leah refused to denounce Christ, just as our church says, 'being joyful in suffering.' My encouragement is this: I know that even if Leah is dead, she is with the Lord."
Affodia Andrawus, a 19-year-old Christian classmate of Leah's, who witnessed the raid firsthand but managed to escape, said she has faith that God will use her friend for a higher purpose.
"I believe that God allowed Leah to be the only Christian that was abducted for a reason — so that through her, the world and even her abductors would come to know Christ. Leah indeed has spread the Gospel to all the world," the girl said.
Andrawus also attested to Leah's strong character.
"No matter how much Leah is mistreated or insulted by other students, she will never retaliate. Instead, Leah will look for a way to make peace with everyone," she shared.
"If anyone is sick among the Christians, Leah is always the first to go and greet and pray for that person," Affodia said. "Her life is really an example for all to follow."
Andrawus recalled the attack on the Government Girls School on Feb. 19, noting that the students were sitting down to eat after study time when gunshots rang out.
"We were trying to get ourselves coordinated when we heard more gunshots, and this time a bullet fell in front of the hostel where we were. The gunshots increased a lot, so we (Christians) decided to hold hands and run away. We knew we would be the target," she said.
The schoolgirl recounted how the girls ran out, but many of them were caught by the militants, including Leah, who were thrown inside a parked Boko Haram truck.
"The rest of us jumped the fence and kept running. We ran to a thick bush behind our school and hid there that night," she said.
Major Christian leaders, including Archbishop of Canterbury Justin Welby, have brought up Leah's fate in direct meetings with Nigerian President Muhammadu Buhari.
"I urged the president to do everything possible to secure her release," Welby noted of his meeting with Buhari in April.