Mr. Rogers Was a Counter-Culture Christian Icon, Not Just a Wholesome American TV Star, Says 'Peaceful Neighbor' Author
The Popular Children's TV Host Was a 'Fierce Peacemaker Intent on Creating Other Peacemakers for God's Reign on Earth,' Says Elizabethtown College Religious Studies Professor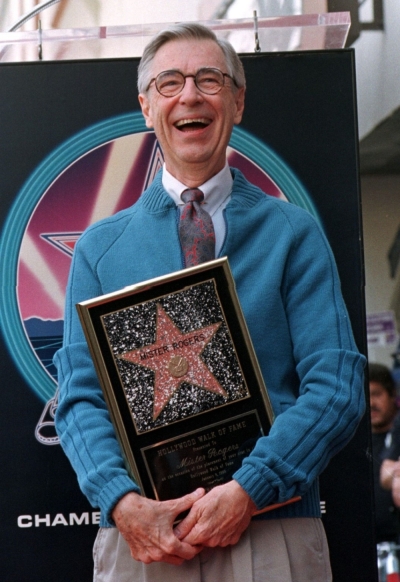 For many Americans Fred Rogers, famous for his character on PBS' long-running children's television series, "Mr. Rogers' Neighborhood," was a nostalgic staple whose feel-good quotes continue to be propagated by those who grew up watching him on their living room TV sets as children.
According to one author, however, Mr. Rogers shouldn't just be considered a wholesome TV star from yesteryear, but also a radical counter-cultural figure.
Michael G. Long, associate professor of religious studies and peace and conflict studies at Elizabethtown College, has written a book titled Peaceful Neighbor: Discovering the Countercultural Mister Rogers.
Published Friday by Westminster John Knox Press, Peaceful Neighbor seeks to examine how the TV icon was a source of counter-cultural messages, especially regarding warfare.
In comments given to The Christian Post, Long explained that he was drawn to write the book because, like so many others, he "watched the viral videos of Fred Rogers speaking to children and adults in light of horrific violence — clips in which he speaks of the need to care for another and to keep one another safe."
"Partly because of my interest in peace studies, these videos led me to wonder about his vision of a peaceful society. And so I began digging through the Fred Rogers archives at St Vincent College in Latrobe," said Long.
"I discovered that Fred Rogers was not only the gentle soul we all imagined him to be, but also a fierce peacemaker intent on creating other peacemakers who would help establish God's peaceable reign right here on Earth."
During his research, Long explained to CP that he analyzed the letters, sermons, prayers, essays, books, and television programs of Mr. Rogers, who was an ordained Presbyterian minister.
"Rogers broadcast antiwar programs during the Vietnam War and the Persian Gulf War, and he broadcast programs opposing the nuclear arms race in the 1980s," explained Long.
"Rogers always advanced the idea that there is a better way to solve conflicts, and to deal with our anger, than going to war or fighting."
Born in 1928 in Latrobe, Pennsylvania, Mr. Rogers had a lengthy career in entertainment, receiving many honors for his programming and contributions to children's well-being.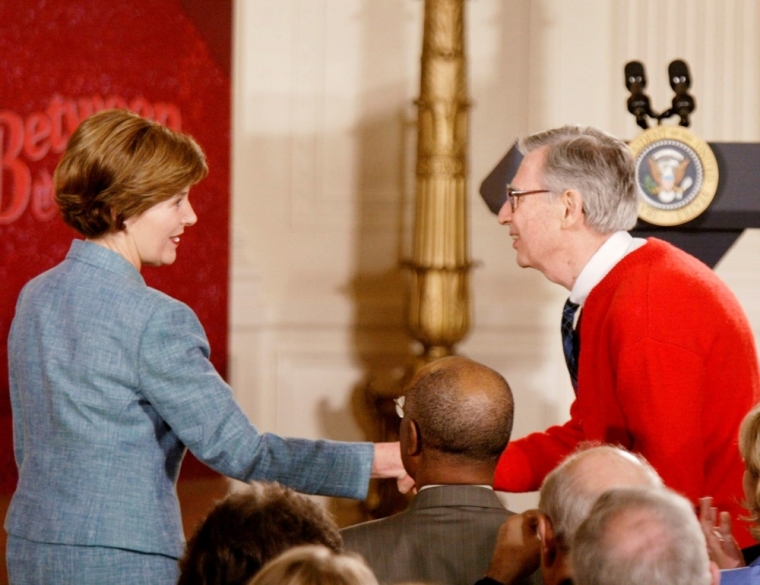 His most famous program, Mister Rogers' Neighborhood, debuted on national television in 1968 and lasted 31 seasons, with its final episodes airing in 2001 or about two years before his death.
Less known to his large audience through the years was that Rogers was a vegetarian, composed more than 200 songs, and was ordained a Presbyterian minister in 1963.
Long told CP that he believed that "Rogers was radical in the sense that he rooted himself deeply in Christian convictions that stood against the tide of public opinion."
"As millions of U.S. Christians supported U.S. wars, Rogers never found a war he liked. As millions of Christians devoured animals, Rogers refused to eat 'anything that had a mother,'" said Long.
"And long before many of us sat up and took notice, Rogers set forth an ecological ethic that embraced treating the world nonviolently."