Museum Honoring Christians Persecuted in Japan Opens in Nagasaki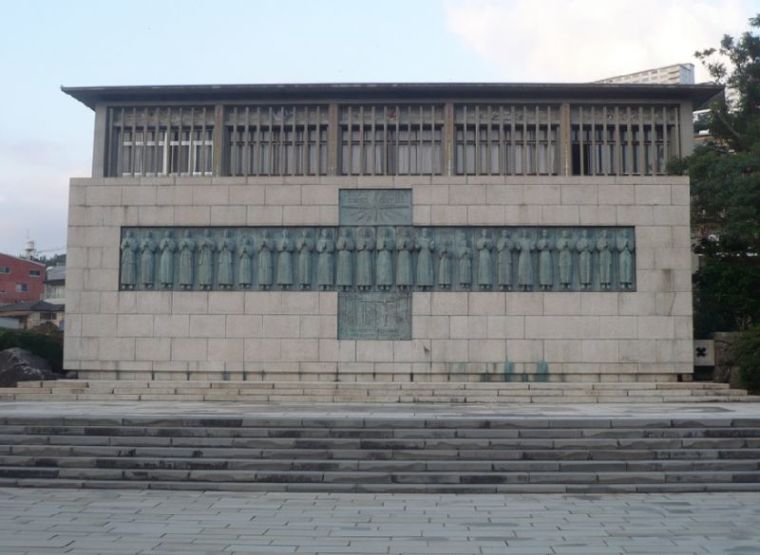 A museum in Japan created in remembrance of Christians killed for their faith before Christianity was legalized in that country in the 19th century has opened.
The museum was officially opened earlier this month and is located at the historic Oura Church in Nagasaki, according to Japan Today.
"The Catholic Archdiocese of Nagasaki renovated the former Latin seminary and a former residence of bishops on the premises of Oura Church, which is designated as a national treasure, into the museum," Japan Today reported on Monday.
"The new facility highlights Japan's religious history with panels explaining different periods of time, such as the introduction of Catholicism to the country and a period in which Christians hid themselves to practice their faith in secret amid persecution by authorities."
Francis Xavier, a 16th century missionary, is credited with having introduced Christianity to Japan back in 1549. As Japan became politically unified, persecution against Christians increased.
In 1597, Nagasaki was the site of a mass crucifixion of 26 Christians, comprised of six missionaries and 20 Japanese believers. A monument was built in their honor in 1962, which was the 100th anniversary of their canonization.
The long period of Christian persecution in Japan was recently the subject of a film by Martin Scorsese titled Silence.
"Scorsese, an Oscar winner and eight-time Best Director nominee, has given us a film that, despite its painful subject matter, has many beautiful scenes," wrote Peter Sprigg in a review of the film published by The Christian Post last year.
"If you can stomach the violence ... it is a profound, thought-provoking, troubling, painful, deeply moving exploration of suffering and of religious freedom, raising some age-old questions — with no easy answers."
In 2016, the Japanese government selected multiple sites including Oura Church to be candidates for earning World Cultural Heritage status from the United Nations Educational, Scientific and Cultural Organisation.
"A government panel ... selected Christian sites in the southwest, including a church in the city of Nagasaki known as Japan's oldest, as a collective candidate for UNESCO World Cultural Heritage status in 2018," Japan Times reported in 2016.
"It is the second time the panel has picked the sites in Nagasaki and Kumamoto prefectures, including Nagasaki's Oura Catholic Church, a designated national treasure."