Muslim Mob Attack Christians at Refugee Camp; Threatened With Knives, Doused With Gasoline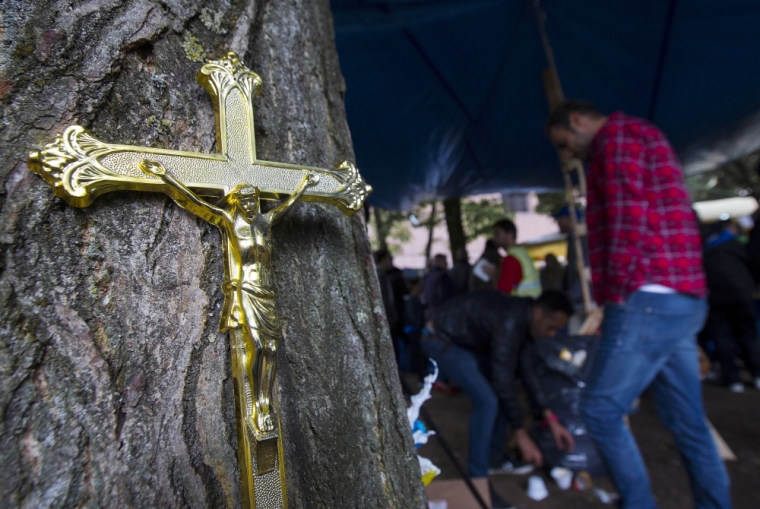 Iranian Christian converts were brutally attacked by a Muslim mob at a refugee camp in Greece last week as police stood by and watched.  
222 Ministries, which helps Iranian Christians, told International Christian Concern on Thursday that the attack took place at the Koutsochero Refugee Camp where a small group of Christians were holding a Bible study and sharing their faith.
The Christian converts, who had crossed from Turkey into Greece, attracted the attention of Muslims in the camp.
"The mob attacked them, threatening them with knives and beating the men, resulting in hospitalization for two of them. The two women and two young children were also threatened with knives. Petrol was poured into their Conex. They were called 'kaffirs' and told to leave the camp," 222 Ministries said.
"One of the men had a previous heart condition and the attack caused him to pass out. An ambulance was called but the mob tried to prevent its entry into the camp. The Greek police present did nothing, being massively outnumbered by the mob of 30-40 people," the group added.
A police complaint has been filed and the victims have been moved to a safe house.
Christians are regularly accused of aiding foreign entities in Iran and of endangering national security. In May, four Christians were told their 10-year prison sentences on such charges would be upheld after they lost their court appeals.
Among the prosecuted is Pastor Yousef Nadarkhani, who was previously sentenced to death in Iran for his faith, but had the sentence overturned.
Others, such as a 19-year-old Christian convert, have talked about the abuses they've suffered at the hands of Iranian authorities. The teenager, Fatemeh Mohammadi, who served six months in the notorious Evin Prison, said in a letter in June that interrogators intently focused on trying to force her to admit to having "illicit" sexual relations with men.
"No matter how much I insisted that I have never had a sexual relationship, they would not accept it," the young woman said.
ICC Regional Manager Claire Evans has said that Muslims who decide to leave their faith and follow Christianity face great risks.
"Muslim background believers are often shunned by their families and violently targeted by their peers, who regard them as apostates. Often they must flee their homes and begin life from scratch. It is no coincidence that these believers in Koutsochero were singled out by a mob and attacked," Evans said of the crimes committed in Greece.
"While we are thankful that no one was seriously injured, it is alarming that this mob was allowed to continue their violence without police intervention. The attackers must be held accountable according to due process of law."