'NCIS' Star Says Trump Is Opposite of Christian: 'Jesus Didn't Spread Hate'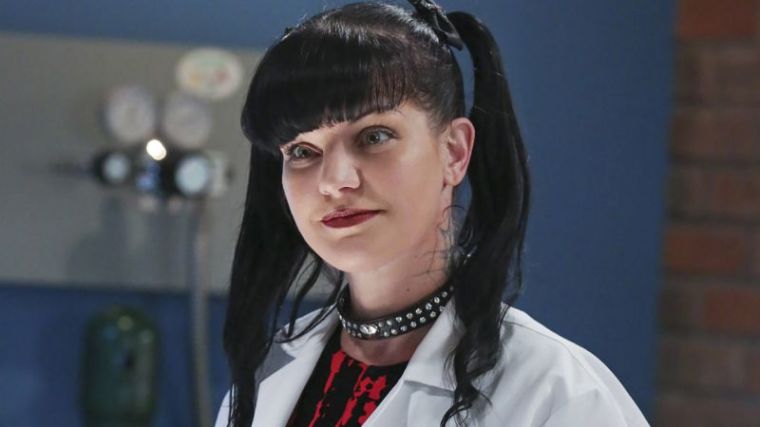 Former "NCIS" star Pauley Perrette joined other liberal actors supporting Democrats in the midterm elections by urging fans to vote against Republicans, and saying President Donald Trump is the "opposite of Jesus."
Although many of her followers are Republican voters, Perrette, who played forensic scientist Abby Scuito on "NCIS," took to Twitter before Tuesday's midterm elections to state why she believes the 45th president, who was not on the ballot, is the exact opposite of Jesus.
"Where is Jesus when voting for someone who does the opposite of Jesus? I'm serious. I'm a faith-driven person. Jesus didn't make fun of people, say horribly mean things, spread hate about race, women, handicapped and pretty much any target that makes the hateful cheer," Perrette wrote on Twitter.
She continued, "I'm happy with my vote, as a Christian, to listen to love and Jesus and vote against Trump and his pals in any way. He is a mean, mean man. He's fooling you. Stop laughing with him. It's cruelty and it's wrong."
Perrette's tweet included the Bible scripture Matthew 16:26 which says, "For what will it profit a man if he gains the whole world and forfeits his soul?"
"For what will it profit a man if he gains the whole world and forfeits his soul? Matthew 16:26 Please read below: pic.twitter.com/Sj0DbliDoV

— Pauley Perrette (@PauleyP) Nov. 5, 2018
Perrette has long been vocal about her political views and shared a video of herself from 2012 in which she attacked Republicans for being critical of then President Barack Obama.
In the video caption, she wrote, "So weird...I made this video in 2012....Only it [sic] SO MUCH WORSE NOW! Please vote against bigotry and misogyny."
In 2008, the Obama campaign was also criticized by many for running a controversial ad that poked fun at the late Sen. John McCain for not being able to send emails due to physical injuries he sustained during years of torture as a prisoner of war in Vietnam, which limited the use of his arms. 
A spokesman for the Obama campaign later claimed that the ad was poking fun at McCain's age, rather than his disabilities.
Perrette stunned "NCIS" fans last summer when she announced she was leaving the hit series after 15 seasons.
CBS expressed how much the network would miss having the actress on the series, saying in a statement: "Pauley Perrette had a terrific run on 'NCIS' and we are all going to miss her."