NEEDTOBREATHE Talks Truth Behind New Attitude and Sound on 'H A R D L O V E' (Interview)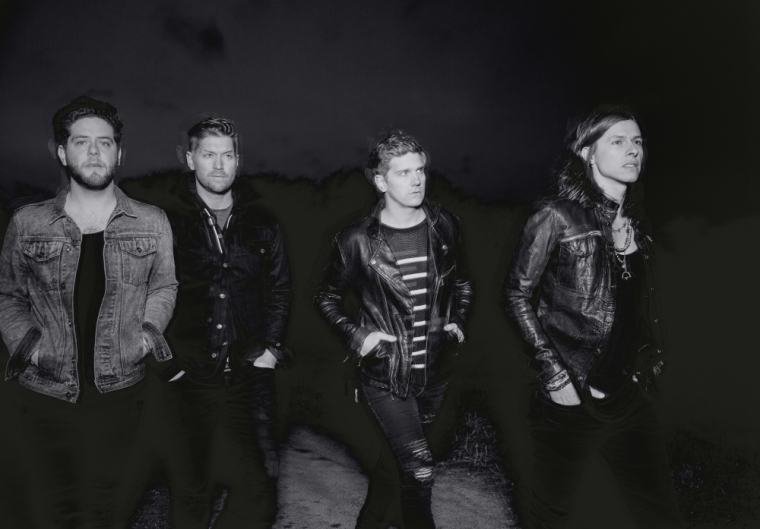 Christian rock band NEEDTOBREATHE is set to release H A R D L O V E on July 15 and the band opened up about their new sound and the road that helped them to get there.
The Grammy-nominated band is not only a household name in the Christian world but their mainstream success has opened the door for them to be the opening act for one of the highest grossing pop artist, Taylor Swift, on her world tour.
The popular single, "Brother (feat. Gavin DeGraw)," landed at No.1 on Billboard's Hot Christian Songs and Christian Digital Songs charts.
Although they've shared the platform with many secular acts, their mission has been to shine God's light in the dark places as they boldly proclaim their faith. NEEDTOBREATHE admits that their last album Rivers in the Wasteland was written after emerging from a tough season as a band.
"We were in a dark place when we made the last record, but to me this album is mostly a story of redemption," says frontman Bear in a statement shared with The Christian Post. "Most bands would've broken up ten times by now if they'd gone through what we went through, but I think it made us stronger than ever."
Along with their new sound, NEEDTOBREATHE instilled each of the songs on H A R D L O V E with a hopeful spirit. Their current single "Happiness" is already soaring up the radio charts.
The following is an edited transcript with Josh Lovelace the keyboardist of NEEDTOBREATHE in which he describes the band's new sound and attitude.
The Christian Post: How does H A R D L O V E differ from your past albums?
Lovelace: In the past, we made records that sometimes required a lot of the listener. This record was about us having fun making music again and allowing people more direct access to the music. We used a lot of new sounds and synth throughout and took some chances sonically. We were like little kids pressing buttons and turning knobs. All in all, it's the record we wanted to make, and we are proud of that.
CP: In your bio it says, "To me this album is mostly a story of redemption. Most bands would've broken up ten times by now if they'd gone through what we went through, but I think it made us stronger than ever." Can you expand upon how you worked through the tough times as a band? Additionally, what advice would you give to others who need to get through a dark time themselves?
Lovelace: We have learned a lot being in a band for this long. We've learned how to communicate better with each other which has helped. (No more throwing chairs or empty pizza boxes.) The people around you deserve the same love that you wish to receive. Love well and respect the people you spend your days with. Your life will be better and so will theirs.
CP: You all have had incredible mainstream success, and you also sing about and openly discuss your faith. Tell us about this unique platform NEEDTOBREATHE has and how fans have responded to it.
Lovelace: I think for us, we just want to be honest about who we are, no matter what we are writing about. Music has become a way for us to talk about the things going on with us, whether that's love, life, our faith, or whatever.
It's been cool to see how our songs have echoed into people's stories, no matter what walk of life they're living in, and whether or not they are inside or outside of a church. That's when the music really comes to life.
CP: Which song on the record hits closest to home and why?
Lovelace: For me, it's the song "Be Here Long" which talks about dealing with grief and love lost. My grandmother passed away while we were in the studio making this record so personally, this song has become really special.
CP: What is the biggest thing you want listeners to take away after listening to H A R D L O V E?
Lovelace: Life is full of twists and turns, but if we hold on to the people we love, we can get through anything. This record is all about pressing on even when things get tough, and enjoying the journey.
CP: Is there anything else you'd like to share with us?
Lovelace: Yes! We are heading out on the road this fall on the "Tour De Compadres with our buddies Matt Kearney, Parachute, John Mark McMillan and Welshly Arms. It's going to be a party, so make sure and come say hello!
For more information on their upcoming album, tour and band, visit needtobreathe.com
jeannie.law@christianpost.com