Neighbor Refuses to Return Christian Hispanic Man's Trampoline Because He Didn't Speak Like a 'White Person'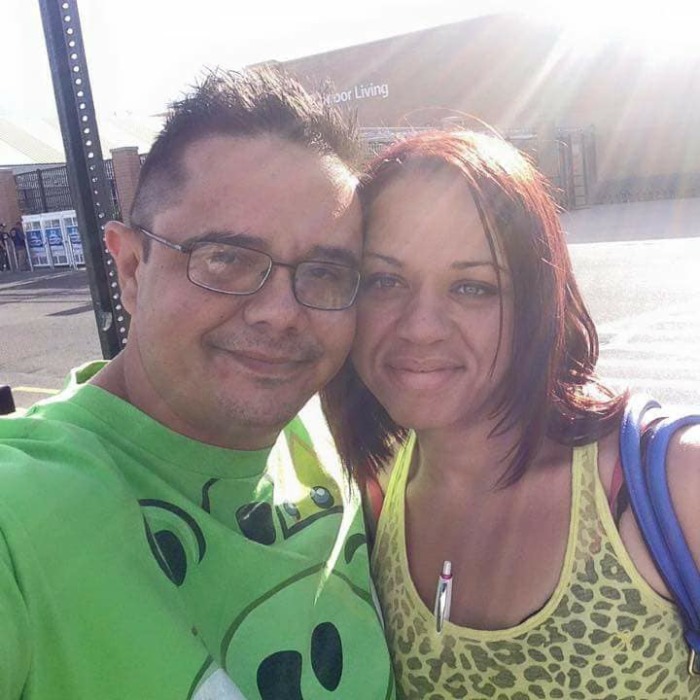 A Colorado man has allegedly refused to return a trampoline belonging to a Hispanic Christian man and his multi-racial family after it was blown into his yard by a windstorm because his neighbor did not ask to have his property back like a "a white person."
"Look, if he had acted like a white person he could have gotten it back ... it's that simple," the unidentified man told CBS4 about the trampoline belonging to Russell Cordova and his family.
Cordova said his neighbor, who also yelled at his wife, Nicole Emanuel, when she tried asking for their trampoline back, has also been demanding $1,400 for a flagpole that was allegedly damaged by the wayward trampoline during the windstorm.
The bewildered father of four told CBS4 that he checked with his insurance company, and was told the neighbor's insurance should cover the damage to his flagpole.
"I just don't want there to be anymore confrontation, that's all. This is a simple matter, there should not have been confrontation from the get-go ... thought it could be easily resolved, but apparently that's not the case," Cordova said of his family's trampoline that still sits in the neighbor's yard. The neighbor has defiantly dared the couple to sue him for the trampoline.
Cordova's wife explained in a post on her blog "Keep Calm It's Life" that a powerful windstorm on April 17 that uprooted trees also untethered their children's trampoline from their yard and sent it flying.
"My husband, through obvious frustrations, explained that he had seen the wind lift the trampoline up into the air despite it being staked down, and tossed it onto our adjoining fence with the neighbors to the south of our home. Before my husband could reach the fence and the dangling trampoline our neighbor yanked the trampoline over the fence and into his yard," Nicole Emanuel, whose parents are black and white, wrote.
"When my husband attempted to speak to him he got combative, so my husband called the police to mediate the conversation. A very simple conversation to return our children's toy was turned into a debate on whether our trampoline had destroyed his flagpole. If we wanted our property back, we needed to either give him our renters/home insurance information or an agreement to pay for the repairs of his pole; which was going to be $1400," she added.
It was only after CBS4 was brought in to investigate the story that Emanuel and her husband realized the dispute over the trampoline was about more than just money.
"We had no idea that for the last three years we've been living next to a family that harbors hate for us because of our races. My husband is Hispanic and I am African American-Caucasian, and as a family, we don't act outside of being good citizens. So to accuse us of not acting like a particular race, and because of it, hold our property hostage, is cruel and ignorant," she said.
"This speaks to the culture of our society today. People are having to fight against good, bad and the ugly because of race. Whether they deserve it or not, people who carry racism in their hearts place others in categories based on skin color, culture, and beliefs, and then treat them according to those factors. So whether this man, our neighbor, believes he is justified, because we are not white this gives him and his wife the right to keep our property and treat us unfairly," Emanuel continued.
Since the story of the family's trampoline went public, Emanuel said they have received an outpouring of support including an offer from a woman who asked to remain anonymous to purchase a new trampoline.
"Our children are ecstatic to know that they will have a shiny new trampoline in the backyard again real soon. As a family, we are thrilled to have been supported by so many. As a society, racism is unacceptable. But we know it's an issue and it may always be an issue. But as long as a community we rise up together and speak to peace, love, and harmony, I believe that it washes out the ignorant and ugly," Emanuel noted.