New 'Christian Pixar' Film Company to Be Launched by 'I Can Only Imagine' Producers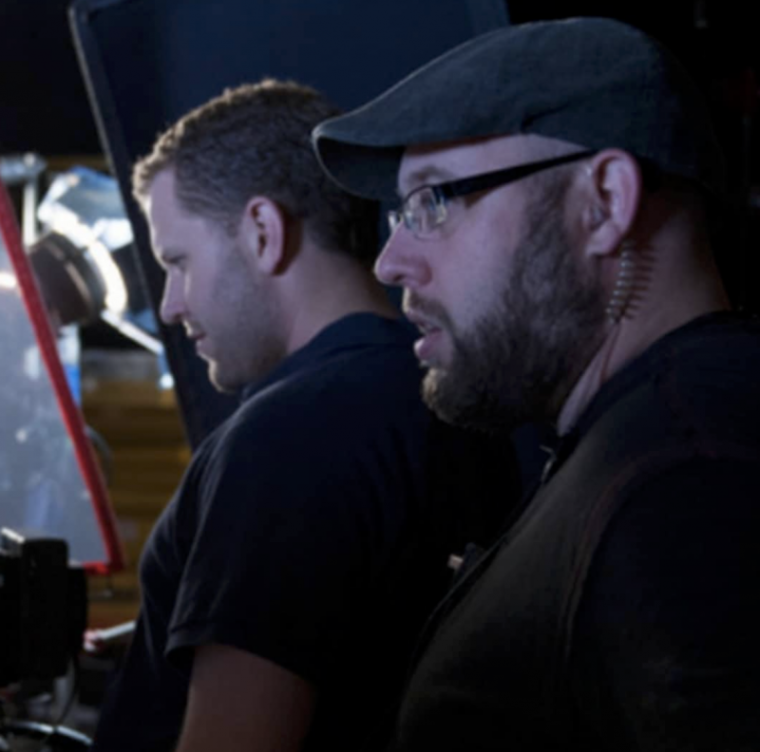 The Erwin brothers are gearing up to take their movie enterprise to the next level by creating their own Christian version of companies like Pixar or Marvel to help unite inspiring filmmakers.
Andy and Jon Erwin made Christian film history this year when their film, "I Can Only Imagine," became a blockbuster hit, grossing $83 million. It became the top-grossing independent film of 2018 and the number one movie of all time for Roadside Attractions. The Alabama natives are capitalizing on their success.
In a recent interview with the Baptist Press, Jon Erwin said the duo is now launching a new production company and a series of films that is backed by Hollywood.
"Hollywood responds to success," Jon told BP last week. "That is the currency in Hollywood."
Named "Kingdom," the new filmmaking company is an Erwin brothers collaboration with their production partner Kevin Downes. Jon explained the venture as a "pipeline of event movies" which will spread the gospel message and "serve the church," Jon described.
The "Christian Pixar or a Christian Marvel," he added.
Some of Kingdom movies will be Erwin brothers and Downes productions but they will also bring on other upcoming directors to share their work with the world. Lionsgate will likewise distribute each film because, as Jon Erwin puts it, they "understand the faith-based market."
"They really caught the vision. In my opinion, there's never been a movie studio that's this passionate and willing to dump these kind of resources behind faith movies," Jon Erwin said. "It's truly an exciting time."
The Christian duo understand strength in numbers and the younger brother went on to say that they are excited about bringing faith-based talent together working in unity.
"There's so much competition in Christian films right now. It's like one of us wins, three of us lose, and unfortunately there's just not a path for emerging talent in the industry," Jon Erwin revealed.
Adding, "But what if there was a place where instead of competition, there could be cooperation? And what if there could be a place where many other filmmakers can make their films and have a trusted banner brand that to a Christian audience if you see this at the front of the film, and you know the word 'Kingdom,' you know it's going to represent your values?"
Kingdom's first lineup of films will be announced at the 2019 annual National Religious Broadcasters convention.
Pastor Greg Laurie, a friend of the Erwins, hinted on Twitter recently that one of Kingdoms upcoming movies is expected to focus on the Jesus Movement of the late 1960s and early 1970s, but that is not confirmed.
"We're proud to expand our relationship with Andrew, Jon and Kevin through this exciting and collaborative, cross-divisional partnership," said Motion Picture Group Chairman Joe Drake and Television Group Chairman Kevin Beggs in a statement shared with The Christian Post. "This deal underscores our ongoing commitment to serve moviegoers with premium, faith-based content. We look forward to working with the Erwin Brothers and Kevin on film and television projects that resonate not only with the faith-based community but with viewers everywhere."
The Erwins testified on social media that it's their time to shine the light of God in Hollywood and throughout the world.
"From the very beginning our goal was to put the gospel on a bigger stage by pushing for quality faith-based films. By telling stories that resonate with both Christians and non-Christians alike. By staying authentic to our journey. We are proud to announce that because of your support, Hollywood is taking notice, and Lionsgate has signed us to develop, direct, and produce future feature films and TV programs. We have full faith that Lionsgate will allow us to be one of the most trusted and respected brands in faith-based entertainment," the Erwins wrote on Instagram in August.
For more information on the new venture, visit the website.