New Jersey Schools Keep 'Under God' in Pledge of Allegiance After Atheist Group Drops Court Challenge Deemed 'All Bark, No Bite'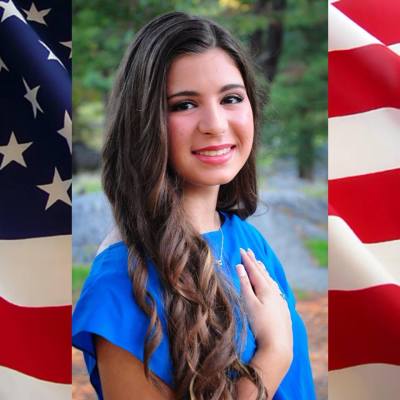 Students in New Jersey will still be able to recite the phrase "under God" in the Pledge of Allegiance, as an atheist organization has reportedly dropped its lawsuit.
Last year, the American Humanist Association's legal arm sued a New Jersey school district to get "under God" removed from the pledge.
The Becket Fund for Religious Liberty, a Washington D.C.-based group that supports the phrase being in the pledge, announced Monday morning that the AHA has been defeated.
"The American Humanist Association's challenge turned out to be all bark and no bite," said Diana Verm, legal counsel with the Becket Fund, in a statement shared with The Christian Post.
"The court was right that the pledge doesn't exclude anyone, but dissenters have the right to sit it out. That's how we've always dealt with disagreements in our society."
Last April the Appignani Humanist Legal Center, the AHA's legal arm, filed a lawsuit against the Matawan-Aberdeen Regional School District in New Jersey Superior Court.
"Public schools should not engage in an exercise that tells students that patriotism is tied to a belief in God," David Niose, legal director of the center, said last year.
"Such a daily exercise portrays atheist and humanist children as second-class citizens, and certainly contributes to anti-atheist prejudices."
New Jersey high school student Samantha Jones and her family filed a response to the lawsuit and gave a statement during arguments held on a motion to dismiss the lawsuit last November.
"I've been reciting the pledge since preschool, and to me the phrase 'one nation under God' sums up the history and values that have made our country great," Jones said last year.
"I think it's empowering to know that, no matter what happens, I have some rights the government can never take away. No student should be silenced just because some people disagree with timeless American values."
In February, Monmouth County Judge David F. Bauman granted the motion to dismiss, arguing in his opinion that the pledge "is not to be viewed … as a religious exercise."
"It is intended, rather, as a vehicle to transmit, 'unimpaired to succeeding generations' of American public school boys and girls, those core values of duty, honor, pride and fidelity to country on which the social contract between the United States and its citizens is ultimately based," wrote Bauman.