Newlywed Egyptian Christian Woman Goes Missing; Believed to Be 8th Girl Kidnapped Since April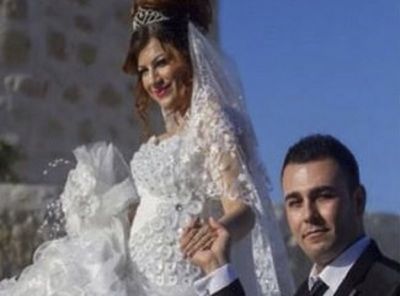 A Coptic Christian woman who got married late last month has become the eighth Christian woman to disappear since the beginning of April when she went missing last week.
World Watch Monitor reports that Vivian Adel Youssef went missing from school last Wednesday and family members fear that she may have been kidnapped like many other Coptic Christian girls in the past several years who have been forced into Islamic marriages.
According to the outlet, Youssef married her cousin Hanna Emad on April 19 after a two-year engagement. Following the wedding, she moved from her village in Dafsh and to her husband's village in Minya.
Emad told WWM that he drove his wife on May 2 to her secondary school for commerce in the town of Samalut, which is about a 40-minute drive from Minya.
After dropping off his wife, he planned to pick her up later on that day.
He called his wife and told her to wait for him in front of the school. But when he arrived, she wasn't there.
"Her mobile phone was switched off. I searched for her everywhere — in her school, in the nearby streets, in the hospitals of Samalut — but I didn't find her," Emad told WWM. "I checked with her relatives and friends but none of them saw her that day."
The day after, Emad reported to the police in Samalut that his wife had gone missing. According to WWM's report on Wednesday, police have not received any additional information on Youssef's situation since the report was filed last Thursday.
Emad told WWM that he doesn't believe that his wife would have purposefully run away. He explained that there wasn't any dispute between he and his wife.
"I'm sure that Vivian was kidnapped," Emad asserted. "She is very religious and has a very strong relationship with God, and she loves me very much."
Emad explained that after the wedding, he and Youssef spent a "very happy" two weeks together.
Basilious Younan, the priest of Mar Girgis Coptic Orthodox church in Vivian's village, affirmed Emad's account in an interview with WWM.
According to World Watch Monitor, there have been seven Christian women who have been kidnapped in Egypt since earlier April.
Each of the seven other families report that their loved ones were kidnapped by Muslims looking to force the females into marriage.
The most recent incident involved a 16-year-old Coptic Christian girl named Mirna Malak Shenouda. Shenouda claimed to have been kidnapped by two women and a man in Upper Egypt on May 4 but managed to escape and return home within 24 hours.
On April 15, a 17-year-old secondary school student named Briskam Raafat Mikhail Maher went missing about 10 years after her own mother was kidnapped.
On April 8, 18-year-old Rasha Khalaf Thabet Aziz was kidnapped while walking home from visiting her grandmother on the day of Orthodox Easter in the Beni Suef Governorate. Witnesses reportedly told the family that the girl had been kidnapped by three masked men. No arrests have been made in Rasha's case thus far.
Last year, an ex-kidnapper detailed the inner workings of a network of abductors who get paid by Islamic extremists to kidnap Coptic Christian girls.
The ex-kidnapper claimed that although such networks of abductors have been around since the 1970s, the networks have now reached an all-time high. The source said that extremist groups would offer more money for certain girls, including daughters of priests.
"The Salafist group I knew rented apartments in different areas of Egypt to hide kidnapped Coptic girls," G was quoted as saying. "There, they put them under pressure and threaten them to convert to Islam. And once they reach the legal age, a specially arranged Islamic representative comes in to make the conversion official, issue a certificate and accordingly, they change their ID."
The source also claimed that kidnappers are sometimes aided by members of local police forces.
"In some cases, police provide the kidnappers with drugs they seize. The drugs are then given to the girls to weaken their resistance as they put them under pressure," the ex-kidnapper said. "I even know of cases in which police offered help to beat up the girls to make them recite the Islamic creed."
Last October, it was reported that one 16-year-old girl was rescued just outside of Cairo and returned to her family 92 days after she was kidnapped.
Egypt ranks as the 17th worst country in the world when it comes to Christian persecution, according to Open Doors USA's 2018 World Watch List.
Tabitha, a 30-year-old Coptic Christian woman from Upper Egypt, told The Christian Post earlier this year that persecution of Christians in Egypt has become an even bigger problem after the Egyptian Revolution of 2011 that overthrew President Hosni Mubarak and led to the rise of the Muslim Brotherhood.
"They burned their monasteries, they burned lots of churches, they have been burning since 2011," Tabitha said. "They kicked out the Christians from their houses. They kidnapped Christian girls and they forced them to marry Muslim men. They abused them. Lots of crazy stuff happening to the girls."
In many cases, Tabitha said, Coptic girls are walking targets since they stick out in the public because they dress differently than Muslim women.