NFL Star Benjamin Watson to Hold Race and Faith Forum at Florida Megachurch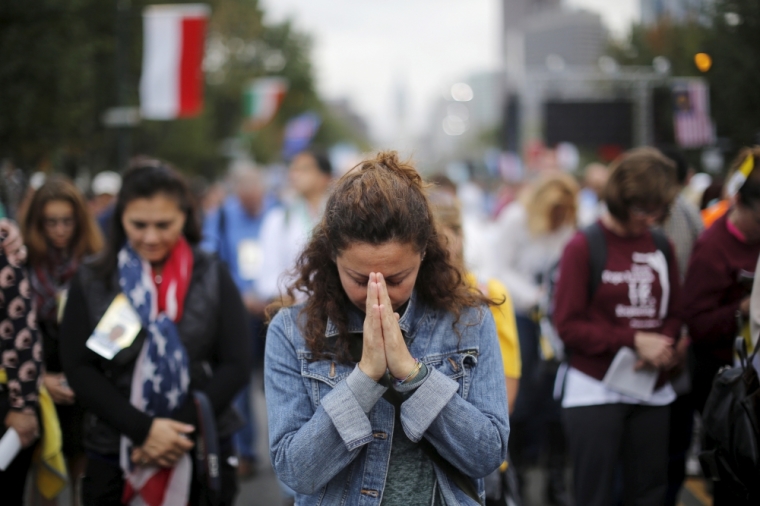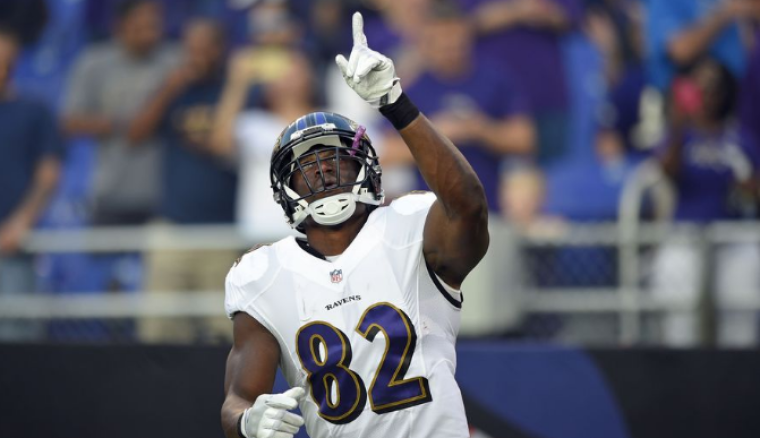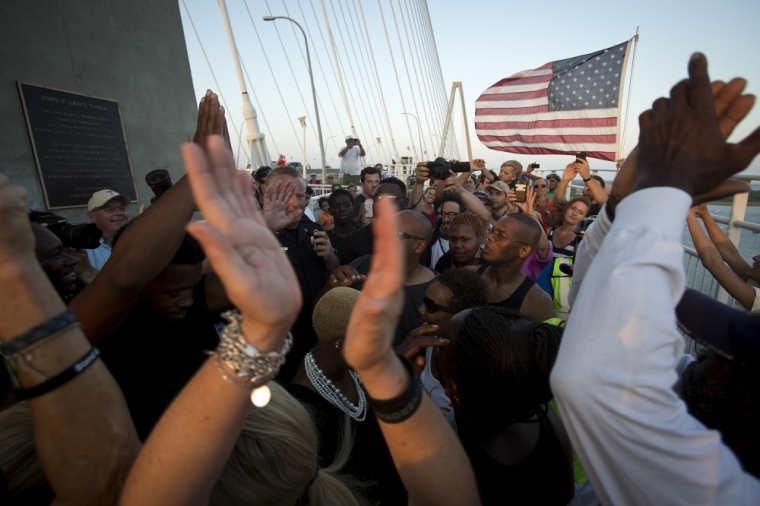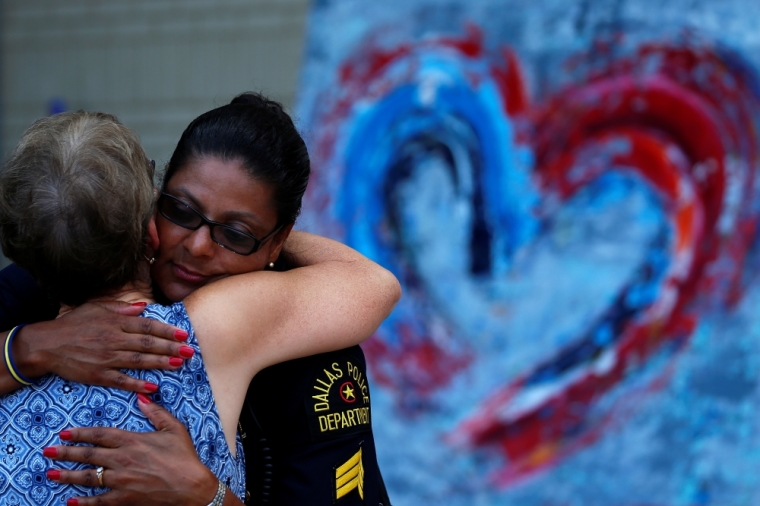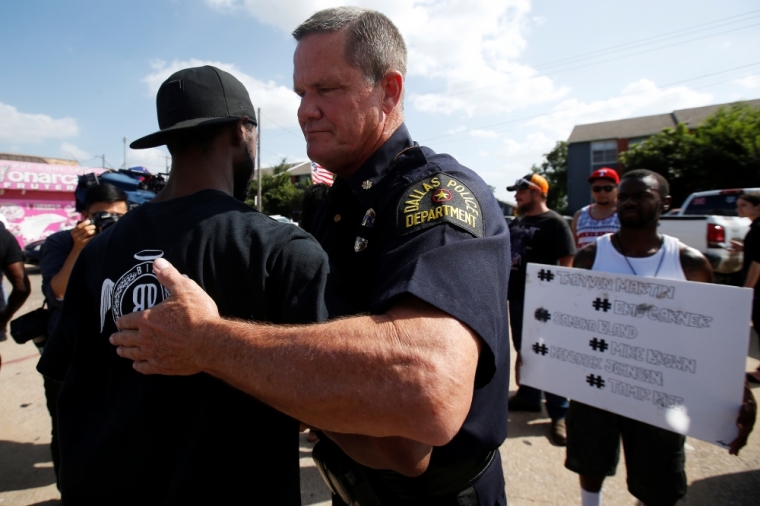 View Photos
Baltimore Ravens tight end Benjamin Watson and hall-of-fame football coach Tony Dungy will join pastors, authors, former NFL players and media personalities at a Florida megachurch in February to discuss how faith can be used to bridge the racial divide facing the United States.
Tyndale House Publishers has announced that it will host the "Under Our Skin" forum on race and faith at The Crossing Church in Tampa on Feb. 16, which is named after Watson's popular 2015 book, Under Our Skin: Getting Real About Race and Getting Free From the Fears and Frustrations that Divide Us.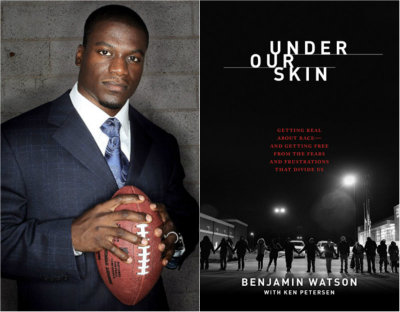 Along with Watson and Dungy, the event will also feature popular CBS sportscaster James Brown, former Heisman Trophy-winner Danny Wuerffel, former Tampa Bay Buccaneers and Atlanta Falcons running back Warrick Dunn and University of South Florida head football coach Charlie Strong.
In addition, the forum will include insight from former NCAA women's soccer standout and New York Times best-selling author Mo Isom, Pastor J. Kevin Butcher from Hope Community Church in Detroit, Michigan, and Ben Sciacca, the executive director of Restoration Academy in Birmingham, Alabama. The event will be moderated by ESPN anchor Sage Steele.
"The important thing when you talk about race in this country or any type of causes like this, is that it's important to have a variety of different views," Watson, a devout Christian and 13-year NFL veteran, told The Christian Post on Tuesday. "This is a faith-based forum and all the speakers are people of faith, for the most part. But there is a lot of difference when it comes to their economic background, their racial, ethnic or cultural background."
"Even though most of their occupations are sports themed, for some of us, it is not. We have pastors involved, authors, moms, coaches, players, broadcasters — people of different walks of life," he added. "So, it is important whenever we are talking about this issue to realize that it is something that affects everybody. It is a very multifaceted and complex conversation that needs to be had and it is important to have those voices."
The forum will run from 7 p.m. until 10 p.m. and feature music from singer/songwriter Lizzy Cameron and the musical duo Seth & Nirva. The forum can be attended in person or viewed via webcast.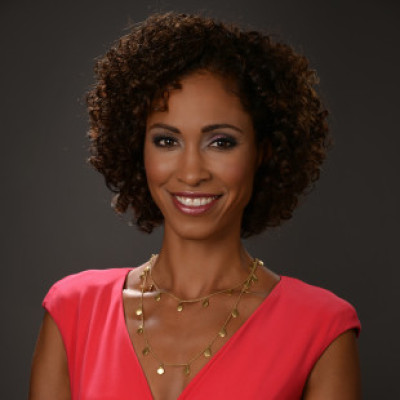 Watson told CP that having a person like Steele moderating the event will bring a much needed perspective to the racial conversation since she comes from a bi-ethnic family.
"That is a very valuable perspective because one of the biggest things when it comes to race is being able to put ourselves in someone else's experience," Watson said. "Even if we don't agree initially, we may find some things that we didn't know before, some things that we didn't understand and couldn't understand simply because it wasn't our experience."
Watson also praised Wuerffel's involvement in the forum.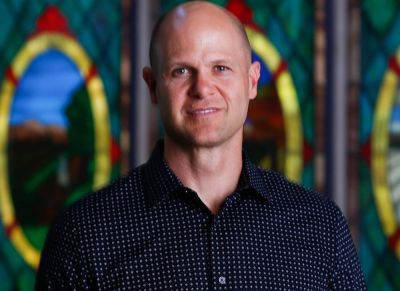 After winning the Heisman Trophy as the star quarterback for the University of Florida in 1996, Weurffel's NFL career burned out after six seasons. However, he has gone on to become the executive director of an urban ministry based in New Orleans called Desire Street Ministries in the city's ninth ward.
The ministry's original mission was to revitalize one of America's most impoverished neighborhoods. But under Wuerffel's leadership, the ministry has expanded its outreach beyond New Orleans and is now helping impoverished families in many of nation's southern inner cities.
"He has a story like so many other guys that play in the National Football League who leave the spotlight but continue to do valuable things in the community and continue to change lives," Watson said, adding that Wuerffel's ministry is also providing the "spiritual needs" for underprivileged people. "With him going to the University of Florida and me going to Georgia, he was not my favorite person on the field but he is always a person that I have looked up to and respected because I always knew what he stood for."
Watson added that the forum will provide attendees and viewers with more than just discussion points. He said there will be a call to action for the audience to take some of the concepts they learn back to their own communities and churches and hopefully begin to ease racial tensions one relationship at a time.
"The biggest thing I hear is that people just don't know what to do even though they know that there are racial problems," Watson explained. "I think it starts in our own spheres of influence. We need to break this race thing down to what can we do with the person next to us — those whose kids go to the same soccer club and go to the same schools and go to the same churches."
"We all have our own spheres of influence and we want people to leave and be encouraged that they can make a difference even though the world is saying that they can't," Watson continued. "Because of the power of the Gospel, we don't have to succumb to what we are told we have to do when it comes to race. We can have a unity that doesn't always agree and still has issues but we see each other as God does and hold the same amount of value for people that look like us and people that don't."
In a show of gratitude, Tyndale will make charitable donations to causes and charities that each participant is associated with. Tickets to view the forum are available online. The cost to view the forum in person is $29.99, while the cost for livestream is $9.99 per person, or $199 per church.