Nick Loeb, Jon Voight, Alveda King Blocked on Facebook From Sharing Pro-Life 'Roe v. Wade' Film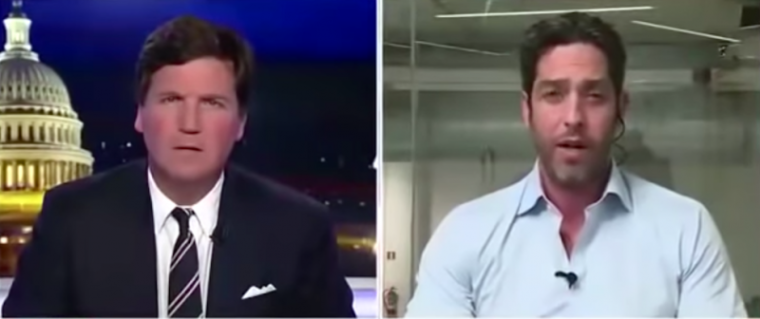 Actor Nick Loeb, co-producer of the upcoming film "Roe v. Wade" with Jon Voight, said Facebook has been blocking him and Dr. Alveda King from promoting their pro-life film.
The "Den of Thieves" actor said on the Fox News show "Tucker Carlson Tonight": "I've already run into some problems. We've had a lot of difficulty raising the money in Hollywood so we decided to do a crowdfunder. We created a crowdfund site called roevwademovie.com and we launched on Facebook to try to raise money and even Facebook tried to shut us down."
The "Roe v. Wade" film is being made to explain "what happened from 1966 through 1973" that led to the Supreme Court's decision declaring existing laws against abortion unconstitutional. Loeb maintained that the abortion-legalization movement was orchestrated around deception and it's all historically established despite it being a little-known fact.
The filmmakers said documentaries have been made but there has never been a feature film to tell "the untold story of how people lied, how the media lied, and how the courts were manipulated to pass a law that has since killed over 60 Million Americans."
More specifically, they pointed to how the media was manipulated by people like doctor Bernard Nathanson, among others, and lied to about back-alley abortions and about how many women were dying.
"The truth that we talk about in the film, a lot of people don't want that truth to come out," Loeb said.
When asked by Carlson what grounds Facebook had to block their ads, the actor shared what they were told.
"They said that we were spamming. So we had to set up a separate crowdfunding site. Facebook is one of the only platforms out there to be able to promote a crowdfunding site and they stopped us from sharing. I couldn't send out the crowdfunding site to my friends or family and people who liked the site couldn't share it," he explained.
Loeb stated that Dr. Alveda King, who came on as executive producer of the film, was likewise blocked from sharing.
He noted that Facebook has now lifted the block but has now created a "shadow ban" where what they promote doesn't show up in the feeds of the people who follow or like them. 
"We even bought and paid for advertising and they blocked us from sharing paid advertising, so it's been a struggle to get people to go roevwademovie.com to support the film," he added.
Many have accused Facebook and other social media sites of censoring conservative and pro-life viewpoints, discussion, and thought. Facebook recently announced that it will have an external group investigate whether the social media site has an anti-conservative bias. 
When asked why he as a popular Hollywood figure wanted to make such a counter-cultural film, Loeb told Carlson, "I have my own pro-life fight going on for life and the director had read about an article I had written in The New York Times and he approached me."
Along with Voight, the film also stars Stephen Baldwin and Stacey Dash. It is expected to be released in winter 2019.