Nikolas Cruz Chose Evil; US Pulled God From Schools, Filled Void With Drugs, Sex: Benham Brothers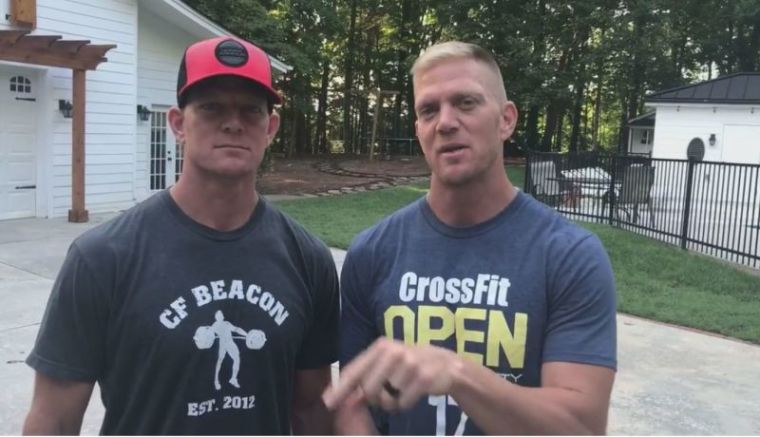 Nikolas Cruz, the 19-year-old shooter who gunned down 17 people last week at Marjory Stoneman Douglas High School in Parkland, Florida, did so because he chose evil, according to conservative Christian brothers and activists Jason and David Benham.
The Benhams said in an op-ed for WND.com on Sunday that America has also found itself in a downward spiral because its schools have systemically been removing God, and replacing the void with violence, drugs, and sex.
The brothers said that much like the rest of the country, their hearts were broken by the news of the latest school shooting. Still, they said that Christians have a duty to try and make sense of what is going on, especially when the school system has no answer.
"Metal detectors can't fix evil hearts. Safe spaces don't heal troubled minds. Political correctness doesn't create better kids," they wrote.
"So many people are just blaming the guns. But an AR-15 didn't kill these souls — Nikolas Cruz did. The weapon he used wasn't charged with 17 counts of pre-meditated murder. The man using it was," they continued.
"We know this deep in all of our hearts. Our consciences testify that human beings are moral agents, capable of both good and evil. And the spirit inside each of us longs for moral wrongs to be made right, regardless of how many public educators deny this transcendent moral truth."
The Benhams insisted that "an evil man, possessed by an evil spirit, chose to take innocent life," but pointed out that Cruz was "educated by an American educational system that has completely rejected God, His statues and His ways."
The brothers, who have talked about the role of Satan in the wake of racial strife and other violence in America, said that the country has found itself in a downward trend.
"The major problems in schools decades ago dealt more with tardiness, smoking and disrespect than in today's schools, where drug abuse, illicit sex and school shootings are commonplace," they said.
The Benhams also listed several Supreme Court decisions throughout the decades which they said, "aggressively removed God from our schools." The decisions, they said, one by one removed prayer, the Ten Commandments, and moral objectivity from the education system, leaving people, such as Cruz, to do what's right by their own eyes.
They reflected that Eric Harris and Dylan Klebold, the teenage killers behind the Columbine High School shooting in 1992, made a video before the massacre at the time, declaring that whoever goes against their beliefs, dies.
"The moral revolution came full circle. Remove God, and violence filled the void," the Benhams wrote.
They argued that banning guns will not fix the problem, and only Jesus can "penetrate the most hardened hearts."
"We'll still have trouble in this world because it is fallen until Christ returns, but we can find refuge and hope beyond the pain and suffering we feel now," they concluded.
Other notable conservatives, including evangelist Anne Graham Lotz, who is Billy Graham's daughter, have also spoken about their horror at the shootings.
"So many shattered lives have left me numb, with a nauseous knot in the pit of my stomach. I want to gather every one of those mothers, every one of those fathers, every one of those siblings, every one of those classmates, every one of those teachers and coaches and administrators, every one of them, and place them in the arms of Jesus," Lotz wrote on her website.
In a prayer to God, she pleaded: "Give us all an abhorrence of evil. Expose the plots and schemes of the wicked before they are carried out. Protect our children and our grandchildren. Guard us. Heal us. Make us whole again. We look to You."
Numerous other pastors, such as keynote speaker and author Skye Jethani, have argued that thoughts and prayers by themselves are not enough to address the cycle of violence in America.
Jethani wrote on Facebook after the school shooting that America has an "addiction to guns," and unless Congress decides to make a meaningful change regarding gun laws, "it will only end with blood."