Obama Administration Denies Threatening Family of Journalist Killed by ISIS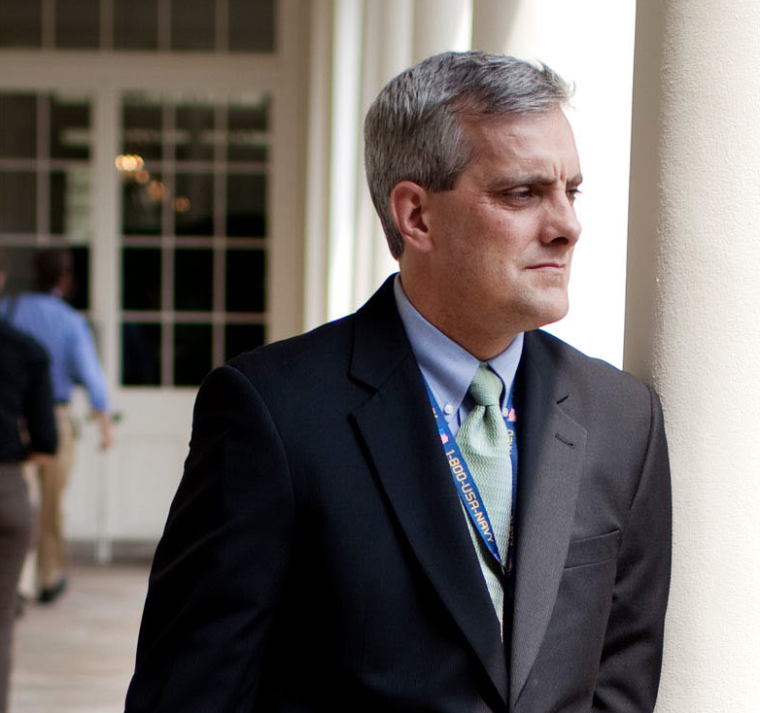 An Obama administration official denied that they had "threatened" to prosecute the family of slain journalist James Foley if they had attempted to pay a ransom to ISIS.
In response to the criticisms from the families of the two slain American journalists that the Obama administration "threatened" repeatedly to prosecute them if they paid the ransoms to save their loved ones from the sword of the Islamic State, White House Chief of Staff Denis McDonough said Sunday that the administration did not threaten the families but rather warned them of law.
McDonough, who made his rounds with the news media on Sunday, told Fox News Sunday that the administration merely reminded the families of how U.S. law stands against paying ransom to terrorist organizations.
"We didn't threaten anybody, but we made clear what the law is," McDonough said on Fox News Sunday.
Under U.S. law, payment of ransom to terrorist organizations serves as more incentive for terrorists to keep kidnapping civilians and also serves as "material support" to those organizations.
"In terms of what was communicated to the families, in the midst of many, many meetings over the course of these very difficult circumstance, we made clear what the law is," McDonough added. "We didn't threaten anybody. That's our responsibility, to make sure that we explain the law and uphold the law."
James Foley and Steven Sotloff were both held at ransom by ISIS, also called ISIL or the Islamic State, terrorists for over a year and were both eventually beheaded by militants in videos posted online in the last few weeks. However, Foley's mother, Diane, told ABC News the family received a "threat" from a military officer working for Barack Obama's National Security Council that if they paid the ransom the family could possibly face criminal charges of supporting terrorism.
"We took it as a threat and it was appalling. Three times he intimidated us with that message," Diane Foley told ABC. "I was surprised there was so little compassion. It just made me realize that these people talking to us had no idea what it was like to be the family of someone abducted… I'm sure [the official] didn't mean it the way he said it, but we were between a rock and a hard place. We were told we could do nothing… meanwhile our son was being beaten and tortured every day."
Foley's brother Michael told ABC that he was told of his possible prosecution by a State Department official.
A spokesperson for the Sotloff family told Yahoo News on Friday that they were warned of the potential prosecution in a meeting in May with a National Security Council official, along with three other families of Islamic State hostages.l
"The family felt completely and utterly helpless when they heard this," Sotloff family spokesman Barak Barfi said. "The Sotloffs felt there was nothing they could do to get Steve out."
Yahoo News reports that at of the time of official's meeting with the families, sources close to the Sotloff and Foley families say they were trying to find a pool of donors who would help provide the millions of dollars needed to meet the ransom demands. However, those efforts commenced after the meetings.