Obama Must Recognize Mass Slaughter of Christians by Islamic State Terrorists as 'Genocide,' Frank Wolf Says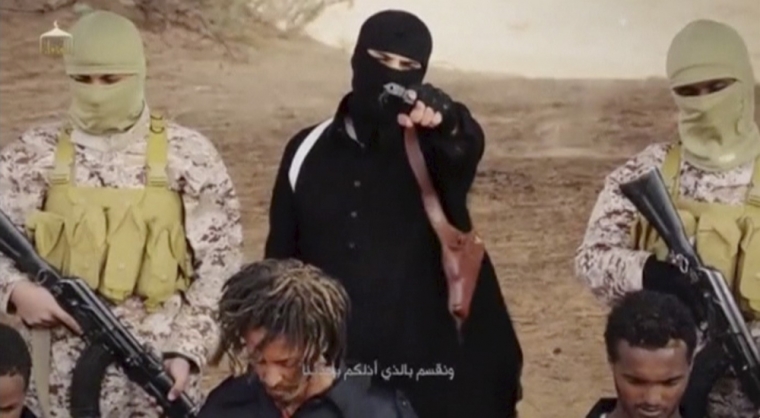 President Barack Obama and United Nations Secretary General Ban Ki-moon must recognize the ongoing mass murder, torture and rape of Christians, Yezidis, and other religious minorities at the hands of IS as a "genocide," former Congressman Frank R. Wolf said earlier this week.
"Genocidal intent can clearly be seen in Islamic State's ideology and mission which is directed toward the creation of a global caliphate that has been purged of every man, woman and child deemed to be an 'unbeliever' through either forced conversion or death," Wolf said in a letter to Obama and Ban.
"In Iraq, this has manifested most clearly in the insurgency's actions against Christians and Yezidis. They have been killed, tortured, kidnapped, raped, sold into slavery, and forcibly removed from their homeland."
Wolf, a House Republican who represented Virginia's 10th congressional district from January 1981 to January 2015, has joint efforts with the 21st Century Wilberforce Initiative. The religious freedom group interviewed dozens of displaced people in Iraq earlier this year, and in a report outlined that Christians, Yezidis, Shabak, Turkmen and other religious and ethnic minority groups are facing a genocide.
"Both the genocidal intent of the Islamic State, as well as its systematic fulfillment of it through killing, kidnapping, slavery, infliction of bodily and mental harm, the prevention of births and the transference of children have been obvious to the global community for more than a year. We must not ignore the suffering of these people any longer," the group said.
It added that Article II of the 1948 Convention on Genocide demands that the world take immediate action to stop the destruction of human life and desecration of religious freedom being carried out by Islamic State.
The U.S. and the international community have been responding to IS by using airstrikes on terror targets across Iraq and Syria, but have not sent in ground troops to combat the terrorists.
The operation has seen limited success, though Obama has admitted the war on IS may take several years.
Other world leaders, such as Pope Francis, have condemned IS' actions as a genocide, and said that hundreds of thousands of Christians have been violently slaughtered or driven from their homes in the Middle East and Africa.
"Today we are dismayed to see how in the Middle East and elsewhere in the world many of our brothers and sisters are persecuted, tortured and killed for their faith in Jesus," Francis said in a speech on July 9. "In this third world war, waged piecemeal, which we are now experiencing, a form of genocide is taking place, and it must end."
David William Lazar, Chairman of the American Mesopotamian Organization, has echoed the sentiment, and called on world powers to do more to protect targeted minorities.
"Although we appreciated the efforts of the Republic of France for calling an emergency session of the Security Council last March to discuss the ongoing ethnic cleansing of Assyrian Christians, Yezidis and other ethno-religious minorities of Iraq and Syria, no action has yet been taken to halt this ongoing slaughter. It is as if the world community thinks that the situation will resolve itself if it's ignored," Lazar said earlier in July.
Obama has been criticized for failing to use the word "genocide" in other instances, however, with Armenian-American activists expressing their outrage in April after the president broke his promise to use the word to describe the 1915 massacre of close to 1.5 million Armenian Christians at the hands of the Ottoman Empire.
"The president's surrender represents a national disgrace," said Aram S. Hamparian, executive director of the Washington-based Armenian National Committee of America, speaking on the 100th anniversary of the massacres. "It is a betrayal of the truth, and it is a betrayal of trust."