Obama Not Apologetic After Angry 'Profanity-Laced' Lecture to Reporters Reporting on Scandals, Retired ABC News Reporter Says [Video]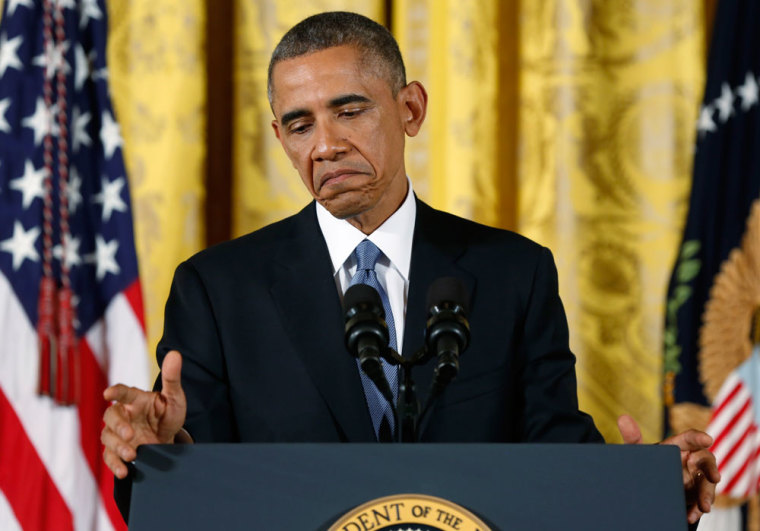 President Barack Obama got "really angry" twice in off-the-record conversations with reporters, and one of those was "profanity-laced" as he unapologetically expressed his frustration at the fact that the journalists were reporting on scandals within his administration, retired ABC News journalist Ann Compton said in an interview with C-span's Brian Lamb.
Within the past year, Compton recalled, the two times she saw Obama visibly angry at reporters was over coverage of scandals and how the press covered his foreign policy in the Middle East.
"I have seen in the last year Barack Obama really angry twice. Both were off-the-record times. One, profanity-laced where he thought the press was making too much of scandals that he did not think were scandals. Another where he took us to task for not understanding the limits he has with foreign policy and the way he's dealing with the Middle East and Iraq, and Afghanistan," she said.
In another part of the interview, Compton complained about the lack of transparency in the Obama administration, a common complaint heard among reporters who cover the White House.
Before she retired, she said she "was a strong voice for complaining that this particular administration has been more opaque than any I have covered ... I think most presidents have been far more forthcoming than the second Obama term, in terms of what the President is doing every day and we almost never get photo-ops."
In January, Jill Abramson, who was executive editor of The New York Times at the time, called the Obama administration the "most secretive" she has ever dealt with in her career, which spans back to the Reagan administration.
Many media figures have also raised concerns about the U.S. Justice Department's seizure of Associated Press phone records, investigation of Fox News' James Rosen for investigating a story about North Korea and prosecution of NYT's James Risen after he was unwilling to reveal one of his sources for a story he did about the CIA.
In the C-span interview, Compton also added that she does not "find [Obama] apologetic" and he is willing to "stand up to the press and look them in the eye" and "just give us hell."
Lamb then asked, "Does he have a point?"
Compton answered that Obama's inaccessibility and requirement that some conversations be off-the-record in exchange for access has created some of the difficulties he has had with the press.
"From his point of view, he may," she said. "But we cover what we are allowed to cover. And when policy decisions and presidents are inaccessible and don't take questions from the press on a regular basis, I think they reap what they sow."