'One Piece' Episode 785: Reiju Saves Luffy's Life?
'One Piece' Episode 785: Reiju Saves Luffy's Life?
The Straw Hat Pirates have finally met two of Sanji's siblings, and may just find a new ally in one of them on the next episode of the anime series "One Piece."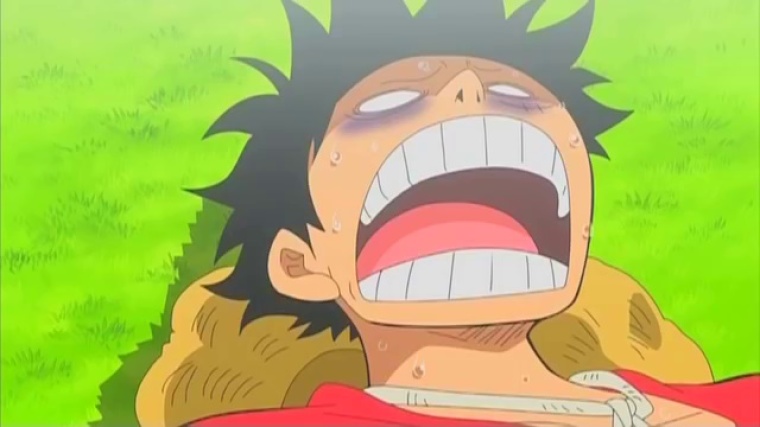 Luffy was in critical condition after digesting the poisonous skin of a yet-to-be-identified fish and wouldn't have survived long enough to get to Whole Cake Island unless they got an antidote into him fast. The problem was that they were already approaching Big Mom's territory and every island in the vicinity would've just posed additional threats to them. Then came a Germa 66 ship, which carried two of the infamous Vinsmoke siblings.
And while Sanji's youngest brother, Yonji, acted arrogantly towards them, a woman with the signature twirly eyebrows of the Vinsmokes somersaulted into the Thousand Sunny to apologize on Yonji's behalf.
The title for the next episode, "The Deadly Poison Crisis — Luffy & Reiju!" is a dead giveaway on who this woman is, and she's none other than Sanji's sister, Reiju.
Reiju seems more level-headed than her brother and also looks willing to negotiate terms in a peaceful way. She does not seem to have any ill intentions towards the Straw Hats, and may only be there to simply check if Sanji is anywhere in the Thousand Sunny.
The trailer for the next episode also teases that Reiju may suggest a way to cure Luffy of the poison that is now coursing through his body and is making his usually formidable antibodies fail to further support his life.
It is no secret that the Vinsmoke siblings, except for Sanji, are a product of genetically enhancing experiments that have given them the formidable abilities that have gotten Big Mom so smitten with their kingdom.
What ability will Reiju be demonstrating and can it really help cure Luffy without endangering her own life in the process?
"One Piece" episode 785 airs on Sunday, April 23 at 9:30 a.m. JST on Fuji TV.