OnePlus 5T Specs Rumors: More Leaked Photos Suggest an Edge-to-Edge Screen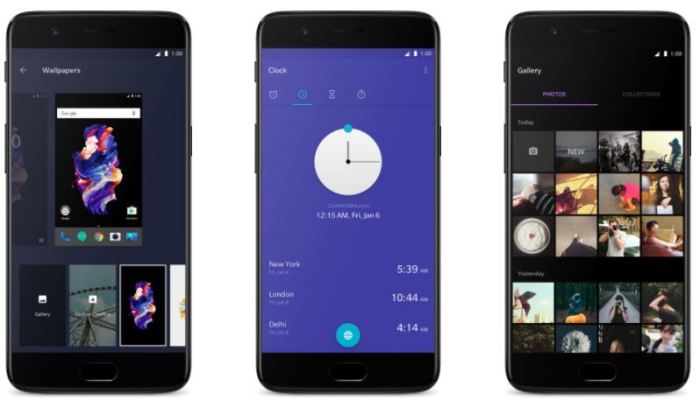 Several photos allegedly for the promotion of the yet-to-be-announced OnePlus 5T continue to leak, and they suggest that the unreleased device will sport an edge-to-edge screen.
This year, one of the smartphone trends that the leading manufacturers have applied to their flagship smartphones is the bezel-less design. Samsung started with the introduction of the Infinity Display technology on the Galaxy S8, and most recently, Apple revealed that the upcoming iPhone X would also sport an edge-to-edge screen.
With that, it is not surprising for OnePlus, being one of the rising smartphone manufacturers, to also join the bandwagon of devices that have an edge-to-edge screen.
Recently, Android Authority reported that "a trusted source" sent them a supposed promotional image for the OnePlus 5T. As a teaser photo, the image hid most of the device's body. However, based on the parts that were shown, the rumored smartphone will have a very thin bezel at the bottom and will be bezel-less at its left and right sides.
Apart from the photo leaked to Android Authority, a newly-made Twitter account with the handle @Jacky_Tech also shared several images that suggested the OnePlus 5T will have an edge-to-edge screen.
The same Twitter account also uploaded some images of what looks like the future official page on the oneplus.net website for the OnePlus 5T with the tagline: "Larger screen. Same footprint."
Meanwhile, known online shop OppoMart.com has now put up a product page and started accepting pre-orders for the OnePlus 5T. However, it is important to note that the website is not an official shop of Oppo or OnePlus.
Both Android Authority and OppoMart indicated that the OnePlus 5T will sport a 6-inch screen with a 2,160 x 1,080 resolution display and an 18:9 aspect ratio. The latter website added that the device will be powered by a quad-core Qualcomm Snapdragon 835.
It is expected to come with 6 GB and 8 GB random access memory capacities as well as 64 GB and 128 GB internal storage spaces. OppoMart added that the OnePlus 5T will have a dual-rear camera with a pair of 20-megapixel and 16-megapixel lenses.
A number of people are confident that OppoMart sells legitimate products and lets buyers pre-order unannounced devices without the exclusive invite from manufacturers. However mobile reporter and known leaker Evan Blass said the website was not "a reliable source for upcoming phone details."
On the other hand, both OppoMart's and Blass' sources agreed that the rumored OnePlus 5T will likely be released in late November.