'Orange Is the New Black' Season 5 Premiere Announced With Intense Trailer
After months of waiting, Netflix has finally announced the schedule of "Orange Is the New Black's" season 5 premiere.
With a short but exciting 15-second trailer, Netflix announced that "Orange Is the New Black" will be back on June 9. The teaser video posted through Netflix US & Canada's channel also bears the caption, "Things will never be the same."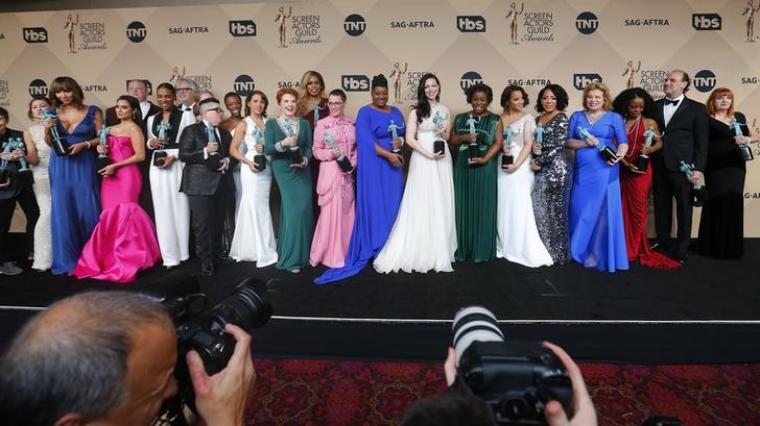 The trailer contains snippets of the upcoming installment featuring the women from Litchfield at every frame, including Piper Chapman (Taylor Schilling), Alex Vause (Laura Prepon), Galina "Red" Reznikov (Kate Mulgrew), Tasha "Taystee" Jefferson (Danielle Brooks), Gloria Mendoza (Selenis Leyva), Nicole "Nicky" Nichols (Natasha Lyonne) and more.
Fans know they are in for another intense season as the trailer concluded showing exactly how things were left at season 4 - Daya Diaz (Dascha Polanco) with the same fierce eyes and gun in her hands. The trailer is basically a nod that season 5 will pick off from the previous installment's major cliffhanger.
At the season 4 finale, a jail riot ended with Daya snatching a gun and literally getting the upper hand, threatening the life of a prison guard.
While Daya has been known as a character who often jumps to quick decisions, fans are yet to find out if she is going to shoot the prison guard. Though she clearly has the chance to do it, the thing is she already has a child that she needs to consider.
The cast of "Orange Is the New Black" recently won the Outstanding Performance by an Ensemble in a Comedy Series award from the Screen Actors Guild last month. In the same event, Brooks let fans in on some teasers, saying: "You will watch 13 episodes, and find out what happens in the course of three days. So, it will be very detailed, very intense, and you better get ready. Get your popcorn, your tissues, everything."
In February 2016, Netflix ordered seasons 5, 6, and 7 of "Orange Is the New Black."