Orthodox Church Says Russia Is Fighting a 'Holy Battle' Against ISIS in Syria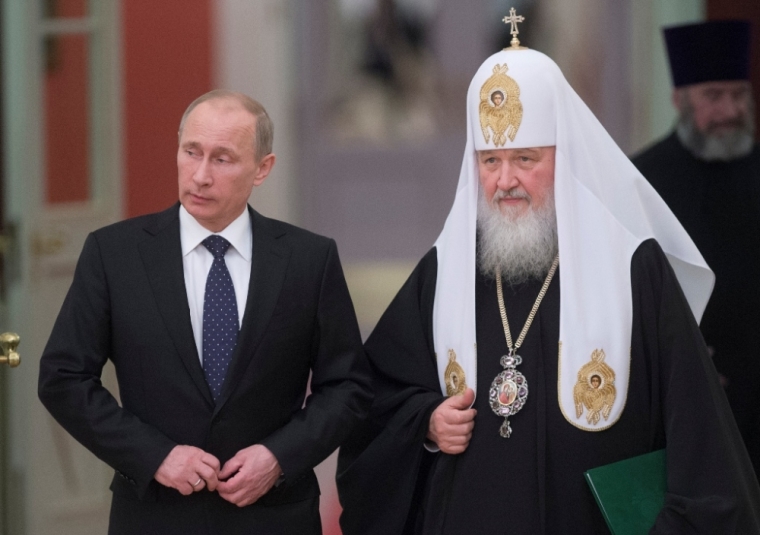 An official of the Russian Orthodox Church believes Russia is fighting a "holy battle" in Syria.
The Kremlin launched a series of airstrikes in Syria on Wednesday, reportedly against the brutal Islamic State terror goup, but U.S. officials have said the strikes were actually inflicted against CIA-backed Syrian rebels opposed to dictator Bashar al-Assad.
Vsevolod Chaplin, head of the Church's public affairs department, was quoted by Interfax News Agency as saying that Russia's airstrikes in the embattled Middle Eastern country were a holy endeavor.
"The fight with terrorism is a holy battle and today our country is perhaps the most active force in the world fighting it," said Chaplin.
Patriarch Kirill, leader of the politically influential Church, also released an official statement supporting the launch of Russian airstrikes in Syria.
"Russia took a responsible decision to use military forces to protect the Syrian people from the woes brought on by the tyranny of terrorists," he said.
Since its rise as a powerful terrorist organization in 2014, many nations within and without the Middle East have struggled to plan an effective strategy to stop IS.
While Iraqi Kurdistan's Peshmerga forces have battled the group with limited support from the U.S. and coalition airstrikes.
The rebel group known as the Syrian National Council has claimed that at least 36 people, including dozens of civilians, were killed as a result of the Russian airstrikes.
Both the U.S. and France have argued that while they support Russia attacking IS positions, they claim the attacks hit Syrian rebel groups that the Obama administration considered allies against Assad.
"It does appear that they were in areas where there probably were not ISIL forces, and that is precisely one of the problems with this whole approach," said U.S. Defense Secretary Ash Carter.