Over 100 Christians Arrested in Pakistan for Riots, Killing and Burning Two Suspects in Wake of Church Suicide Bombings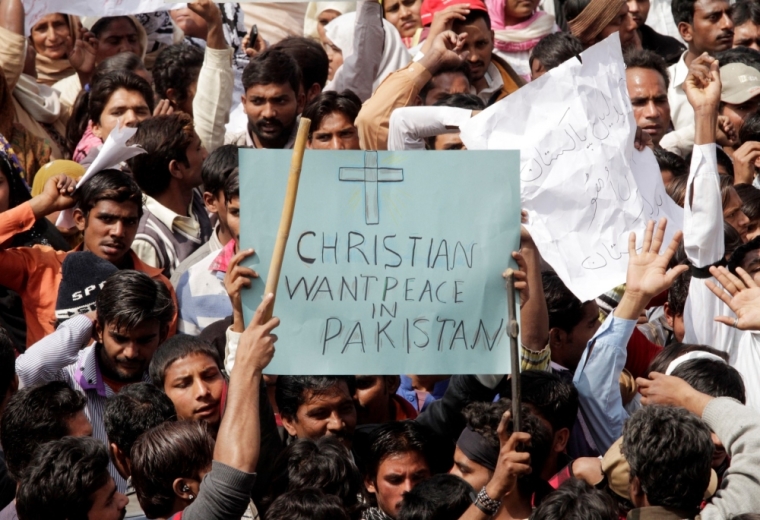 Over 100 Christians have been arrested for the riots in Pakistan last week following a Taliban suicide attack on two churches that killed 17 people. Police forces have been arresting people who were part of the crowd that killed and burned two people suspected to be terrorists.
"We first established identity of the suspects through TV footages, still cameras and other relevant sources before laying hand on them," a senior investigation officer said, according to The Hindu, confirming that more than 100 Christian protesters have been arrested.
Two suicide bomb blasts hit the Christ Church and Catholic Church of Youhanabad Christian Colony on March 15, killing 17 people. A Pakistani Taliban splinter group claimed responsibility for the attack, which left another 80 people injured.
Thousands of Christians rioted on the streets of Lahore following the attack, demanding better protection from the government. Reports said that two suspected terrorists were beaten to death and burned during the riots. The men were apparently in custody and were being shifted to a vehicle when the protesters got to them, beat them severely, tied them with a rope and set them on fire.
Fides News Agency reported that two Christians, Sohail Johnason and Yousaf Kamran, have been identified by the police as being responsible for the lynching. The two men were reportedly recorded on video shot with mobile phones by eyewitnesses to the beating.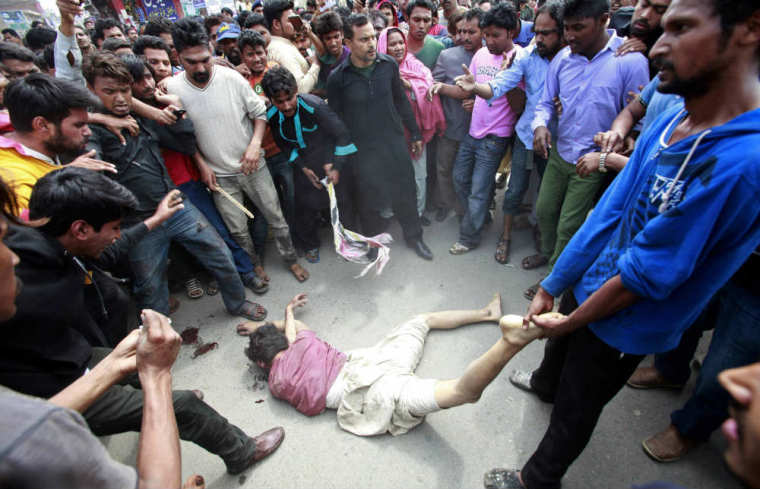 Johnson is the founder and head of an NGO called Sharing Life Ministry Pakistan, which aims to help Christians in difficulty.
Political and religious leaders have condemned the killing of the two suspects, but also urged those that are innocent to be released.
"But now all the innocent people who have been stopped have to be released," said Haroon Barkat Masih, head of the Masihi Foundation, which aids development projects for Christian minorities in Pakistan. "It is right to bring to justice the perpetrators, but everyone has to be treated in the same way."
The foundation has filed applications for bail for a number of the Christians detained, but so far they have not been accepted by the authorities.
Christians, who make up only 2 percent of Pakistan's population, have been the targets of persecution and have suffered a number of attacks for their faith.
Pakistani Interior Minister Chaudhry Nisar Ali Khan suggested that the Taliban is targeting places of worship because military operations have pushed the terror group back.
"Due to military operation the noose has been tightening around militants and now it has significantly contained them," Khan said following the church attack.
"They are now hitting the softest targets like churches, mosques and schools. It shows their frustration."