Over 2,000 Women, Girls Kidnapped by Boko Haram; Militants Abducted Bride From Wedding, Trained Females to 'Slaughter' Infidels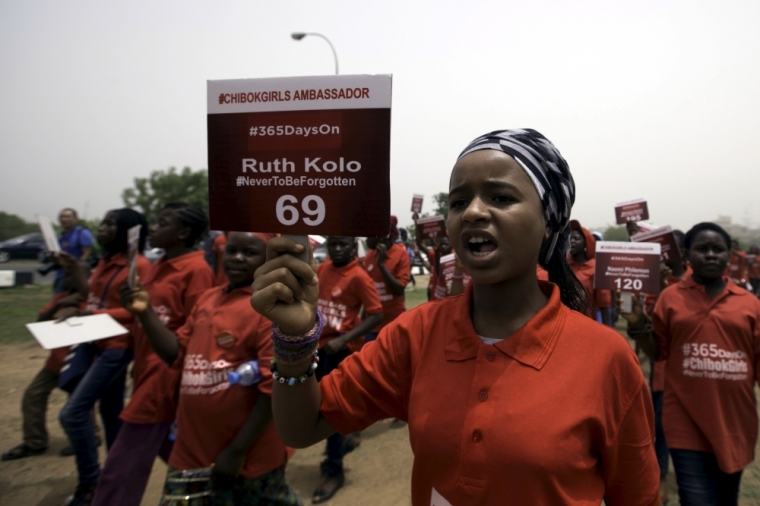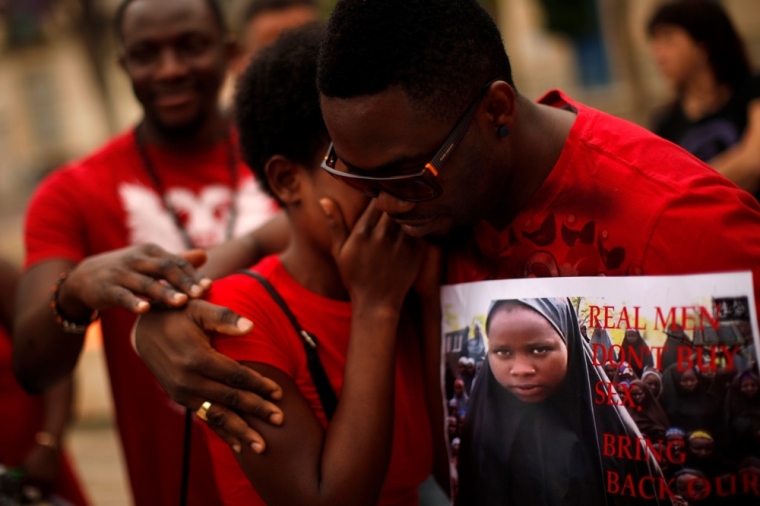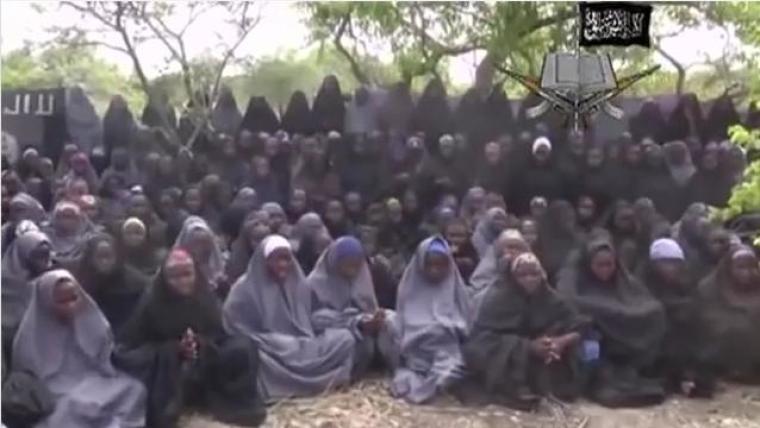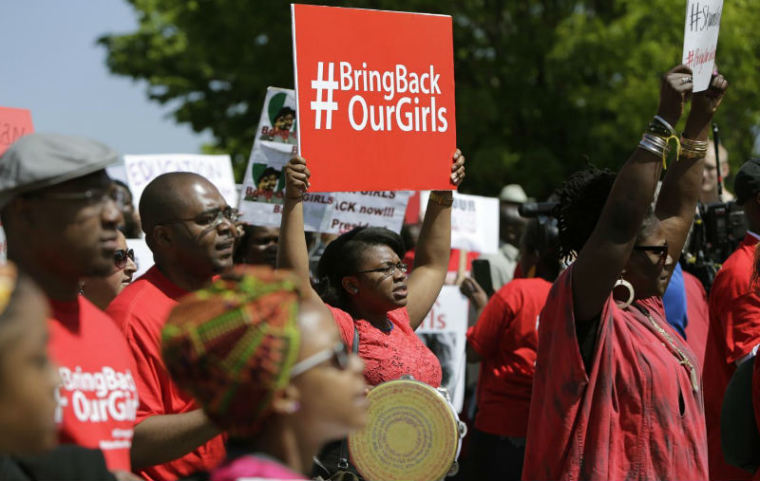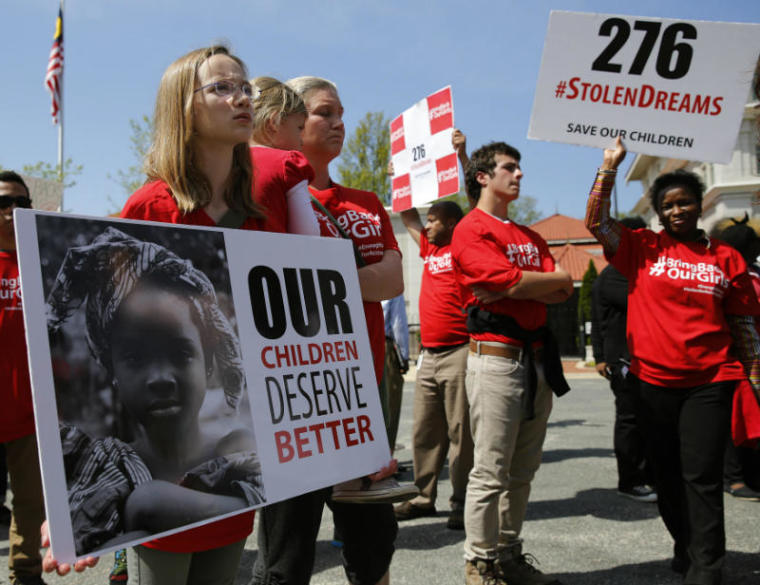 View Photos
WASHINGTON – A report released Tuesday by Amnesty International highlighting the brutality displayed by Boko Haram estimates that over 2,000 women and girls have been abducted by the Nigerian militant group since the start of 2014, and some have been trained to "kill and slaughter" infidels.
The report, which features nearly 200 witness interviews, including 28 with abducted women or girls who have escaped, detailed the jihadi group's systemic kidnappings of women and children and relentless killing of men.
The investigation estimates that Boko Haram is responsible for killing over 5,500 civilians during 2014 and the first part of this year, as it has raided or attacked over 300 villages and towns.
Additionally, witnesses said that the extremist group is not only forcing the kidnapped females into marriages and sex slavery with jihadis but is also training abducted women to shoot guns and conduct raids on villages.
Nineteen-year-old Aisha, who was abducted by Boko Haram while attending a friend's wedding last September, told Amnesty International that Boko Haram militants kidnapped her, her sister, the bride and the bride's sister from the wedding.
She added that they were taken to a Boko Haram camp in Gullak in the Adamawa state, where about 100 other abducted girls were also held. After a week, Aisha explained that the militants forced the bride and the bride's sister to marry jihadi fighters, while Aisha said she was forced to undergo combat training.
"They used to train girls how to shoot guns. I was among the girls trained to shoot," Aisha said. "I was also trained how to use bombs and how to attack a village. This training went on for three weeks after we arrived. Then they started sending some of us to operations."
"The commander said that we should learn from them. Learn about killing and slaughtering," Aisha continued. "They told me how to attack towns and villages, how they kill other people, how they slaughter infidels. The commander wanted them to encourage us to fight and kill."
Aisha said she was even sent on an operation to raid her own village.
"When they started sending us on operations, I was sent on an operation on my own village," she explained. "We, the women and girls, were placed in the middle or the back of a group of fighters. We never experienced any casualty because most times, we didn't even get much resistance from soldiers. I shouldn't' have gone. I didn't kill anyone but I burned some houses."
In addition to being trained to kill, Aisha said that she was frequently raped, sometimes gang-raped by a group of six militants. She added that her sister was killed by the group, as were about 50 other women.
"Some of them refused to convert. Some refused to learn how to kill others. They were buried in a mass grave in the bush," Aisha stated. "They'll just pack the dead bodies and dump them in a big hole, but not deep enough. I didn't see the hole, but we used to get the smell from the dead bodies when they start getting rotten."
With Tuesday marking the one-year anniversary of Boko Haram's kidnapping of 276 Chibok schoolgirls, Daniel Eyre, Nigeria researcher for Amnesty International, said that although there is no clear evidence that the remaining 219 abducted Chibok girls were forced into marriages or combat service, evidence of how Boko Haram operates could provide an indication into the girls' fate.
"We have no direct evidence that Chibok girls are now fighters. But, we do know how Boko Haram operates," Erye asserted. "Abducted women were taken to makeshift transit camps. They were raped, taught Boko Haram's interpretation of Islam and prepared for forced marriage with their fighters. Some have even been trained for battle."
Along with the Chibok kidnappings last April, Boko Haram also conducted a large-scale kidnapping of over 500 women and children in the northeastern Nigerian town of Damask in mid-March.
In an attack on the town Gwoza in August 2014, Boko Haram militants killed an estimated 600 people. Witnesses said that males trying to flee the attack were hunted down and killed, while the women were abducted. Even those who fled into the nearby mountains were hunted down, as militants forced people out of caves by using teargas canisters.
"The full scale of Boko Haram's cruel methods is only now being revealed," Eyre said. "The abducted must be released, war crimes and crimes against humanity must be investigated and the guilty must be brought to justice."