Oxford College Student Union Lifts Ban on Christian Union After Deeming It 'Harmful' to Students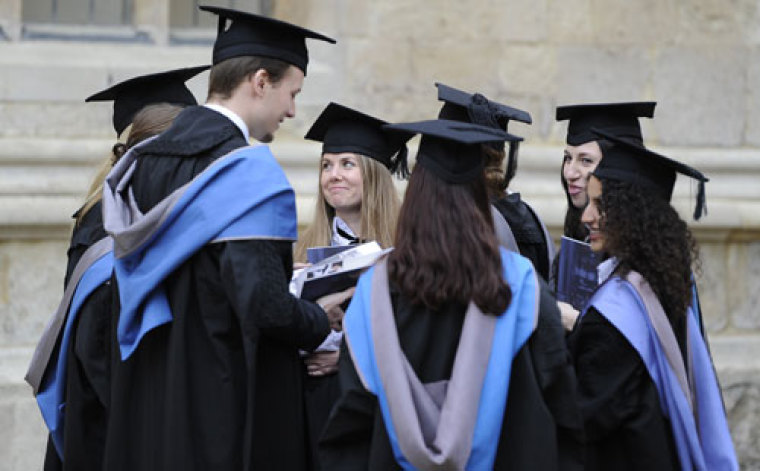 An Oxford University college student union has decided it will now allow the Christian Union to participate in future freshers' fairs, following controversy over its initial ban.
BBC News reported on Tuesday that organizers have allowed religious groups to take part at future fairs, with Balliol College declaring it is pleased "the students themselves have now resolved this matter."
"The Christian Union will be offered a stall at future freshers' fairs," a college spokesman added.
"Balliol is a tolerant, friendly college where students of all faiths and none are free to worship and express their beliefs openly."
A Christian Union spokeswoman added that such an incident is "a pretty rare experience" and has been "amicably resolved."
A leaked email chain reported on by Oxford University student newspaper Cherwell on Sunday revealed that the student union had banned the Christian stall at the fair, wishing to keep it a "secular space."
"We recognize the wonderful advantages in having CU representatives at the Fresher's Fair, but are concerned that there is potential for harm to freshers who are already struggling to feel welcome in Oxford," student union Vice President Freddy Potts reportedly said.
"Christianity's influence on many marginalized communities has been damaging in its methods of conversion and rules of practice, and is still used in many places as an excuse for homophobia and certain forms of neo-colonialism," Potts continued in his argument expressing his opposition to the Christian Union.
The event organizers eventually agreed to allow a shared multi-faith stall, but representatives of religious groups were still barred from participating.
Students passed a motion unanimously on Sunday calling the decision a "violation of free speech and religious freedom," however.
"The Balliol JCR (student union) should not make judgement regarding the legitimacy of faith groups or religious expression," the motion read.
The Church of England's Chief Education Officer, the Rev Nigel Genders, separately told Premier that freedom of religion and belief "is a fundamental principle that underpins our country and its great institutions and universities."
"Christian Unions represent some of the largest student-led organisations in many universities across the country and to exclude them in this way is to misunderstand the nature of debate and dialogue and at odds with the kind of society we are all seeking to promote," Genders added.
The Universities and Colleges Christian Fellowship has also shared its satisfaction that the issue was amicably resolved.
"Most student unions are fair-minded and enjoy a good relationship with the CU in their university," it stated.
"We are, however, concerned that the current desire to provide safe spaces on campus does not infringe on the core liberties of freedom of speech and freedom of association which are surely foundational to the university experience and indeed to basic human flourishing," said the Rev. Richard Cunningham, director of UCCF.