Oxygen Greenlights 'Preachers of Detroit;' Miami Pastor Rich Wilkerson Jr. and Wife Get Own Show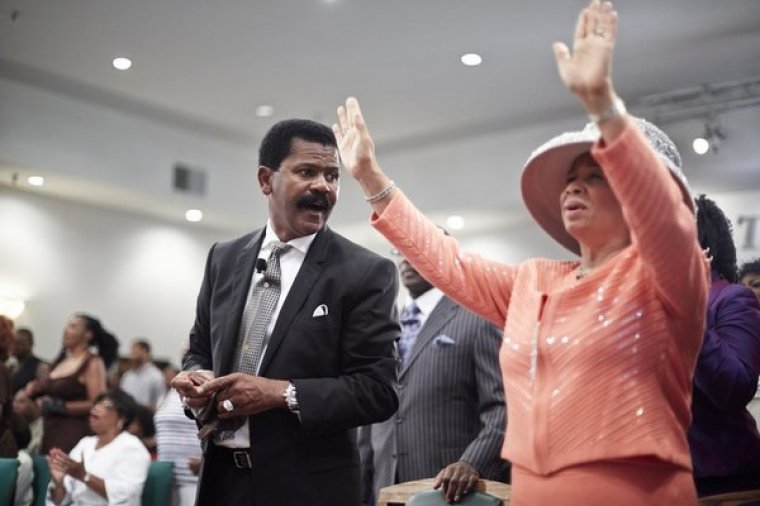 Oxygen Media has announced that audiences, especially those of faith, can expect a spin-off of the popular "Preachers of L.A." reality show, as well as a separate production revolving around popular "Kimye" pastor Rich Wilkerson Jr. and his wife.
"Preachers of Detroit," set to premiere in winter 2015, "will also focus on powerful themes of faith, family, and friendship as these seven men and women of the cloth share their lives, transformations and triumphs in and out of the pulpit," according to a press release.
The Motown ministers handpicked for "Preachers of Detroit" include: Bishop Charles Ellis (Greater Grace Temple), Pastor David Bullock (Greater St Matthew Baptist Church), Evangelist Dorinda Clark-Cole, Pastor Don W. Shelby Jr. (Burning Bush International Ministries), Bishop Corletta L. Vaughn (Go Tell It Ministry Worldwide), Bishop-Elect Clarence Langston (Word in Action Christian Center), and Pastor Tim Alden (City of Praise Christian Church).
Earlier this year, when "Preachers of L.A." was announced for a second season, Oxygen revealed that audiences could expect spin-offs of the popular and controversial series for major cities like Atlanta, Dallas and New York. There was no word Wednesday on when those additional programs would move forward.
The team behind "Preachers of L.A." include producer L. Plummer Media in association with Relevé Entertainment. Lemuel Plummer, Holly Carter and Chris Costine serve as executive producers.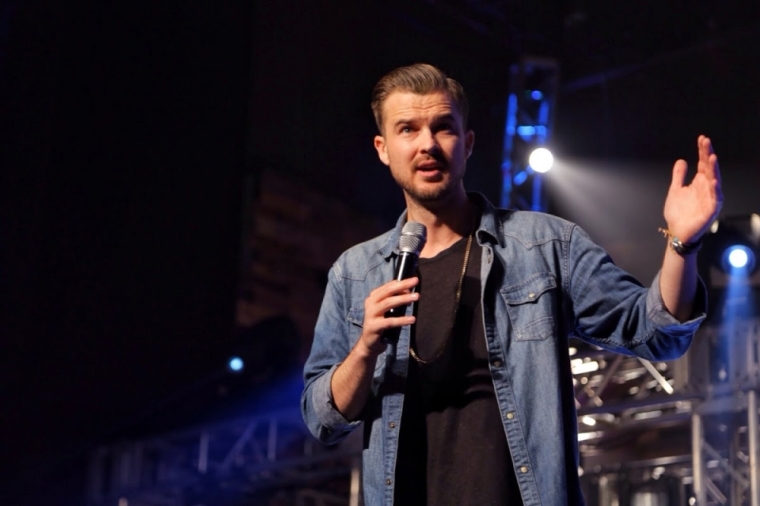 As for "The Wilkersons," the series revolves around the Miami-based Trinity Church youth pastor who officiated Kanye West and Kim Kardashian's wedding.
"Pastor Rich Wilkerson made international headlines when he married friends Kanye West and Kim Kardashian in a glamorous wedding in Florence, Italy. But even though he preaches to the A-list, his true passion is sharing his faith with the world and being part of a movement of young believers," reads the Oxygen press release.
"A more entertaining way of spreading the Gospel, this series not only walks with people through the struggles of their lives, but also sheds light on how Rich Wilkerson and his wife, DawnCheré, are committed to making church and faith fun as well as unexpected. With the entire family involved in the church, they are ready to share their innovative and thought-provoking ministering with both the believers and non-believers."
Backing of "The Wilkersons" comes from Jane Lipsitz and Dan Cutforth serving as executive producers, along with Executive Producers Giuliana Rancic, Jason Kennedy and Rich Wilkerson. The reality show is being produced by Magical Elves.
"Preachers of Detroit" and "The Wilkersons" are among a list of five new series, "marking an aggressive" lineup of 13 new programs tied to Oxygen's rebrand, expected to launch Oct. 7.