'Palau The Movie' to Tell Life Story of One of the Greatest Living Evangelists of Our Time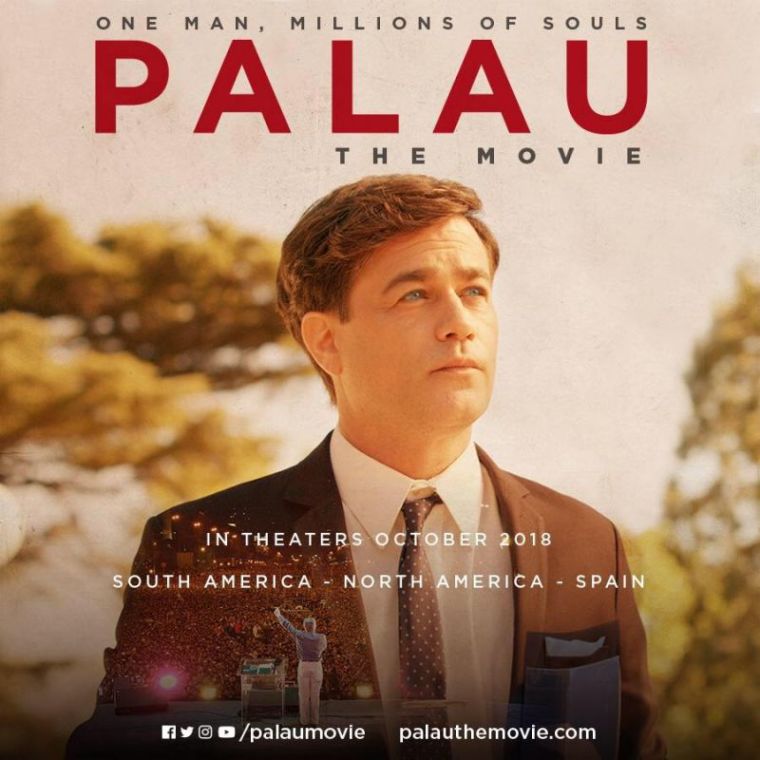 "Palau the Movie" is gearing up for an October release and the autobiographical film will journey through well-renouned evangelist Luis Palau's life, who was discovered as a strong tempered young street preacher that would impact the world for Jesus.
Shot in Argentina, "Palau the Movie" will tell the beloved evangelist's full story. As seen in the trailer the movie will begin with a young Palau who loses his father and then has to help out his poor family. He would eventually be inspired by the late Billy Graham, which would help him to get into ministry. The film also shows some of the trials he faced as a street preacher turned a faith leader in this generation.
During a recent interview with the Christian Post, Palau's son, Andrew, described a scene in the film where Palau is seen listening to Graham over the radio and the power and authority in his voice served as confirmation for Palau about his own call to God.
"Mr. Graham gave him that vision or that confirmation by the Spirit from a distance and then later by God's grace, Mr. Graham gave him some advice and some help that was critical along the way," Andrew explained.
The movie began filming shortly before Palau made the public announcement that he was diagnosed with Stage 4 lung cancer at the top of the year.
"Did you know some friends of the ministry have decided to do a movie on my life?" Palau revealed in a Facebook post containing a video of well-known Argentine actor, TV host and producer Gaston Pauls dressed as a young Palau.
"It's quite surreal watching someone take on your persona and story. Please join us in praying for the movie, that it would honor the Lord and clearly share the Good News." Palau celebrated.
Andrew admitted that he was happy his father agreed to do the film before learning of the cancer or else it might not have been approved.
"We're really lucky that he said yes to doing the movie before he got the cancer because one thing I've seen about him, as he approaches being closer with the Lord, is he doesn't want people talking about himself," Andrew told CP.
Adding, "This movie doesn't glorify him, it's an honest look at how many of us ... we're all the same, we wrestle through the same battles but we also can have the same victories if we take the principles of the Bible to heart."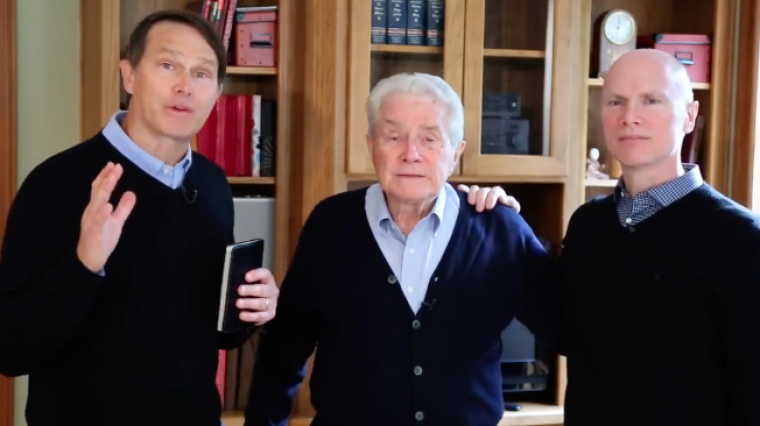 Palau was joined by his two sons, Kevin and Andrew, in January to make the devastating cancer announcement.
"We wanted to tape this video to tell the whole world that love dad and the work that we do what's been going on in dad's life," Kevin, president of Luis Palau Ministries, said in the social media video posted.
"To our surprise, the early report that we got just before Christmas [said] that there was some cancer inside one of dad's lungs," Kevin explained. "Just a few days ago we got the word that it's stage 4 lung cancer. That's a shock, especially with someone who's always been as healthy as dad," he continued.
Palau added that's it's been an emotional time for him. He confessed that the first thing he did was cry.
"This is sad, I don't feel panic or horror. If [I'm] healed, hallelujah! And many people are praying that the Lord will do a miracle. It would take literally a miracle, medically speaking," Palau shared.
Despite the sad news, production on "Palau the Movie" continued and the 83-year-old is remaining optimistic that he will be around to see all the Lord will do the rest of the year.
The film was written and directed by Kevin Knoblock and along with Pauls, features Alexandra Bard (who plays Palau's wife, Pat), Santiago Achaga, (22-year-old Luis Palau), Agustin Amoedo (10-year-old Luis Palau), Fabian Carrasco (Palau's father, Luis Sr.), Darren Dowler (Billy Graham) and more.
"Palau the Movie" will be released in Latin America and the USA in October 2018. For more information visit the film's Facebook page or PalautheMovie.com.