Pastor Blasts Sports Illustrated Swimsuit Edition for Promoting 'Women as Sexual Objects'
A Michigan pastor has criticized Sports Illustrated's annual swimsuit edition for sexually degrading women and promoting unrealistic and unhealthy appearance expectations.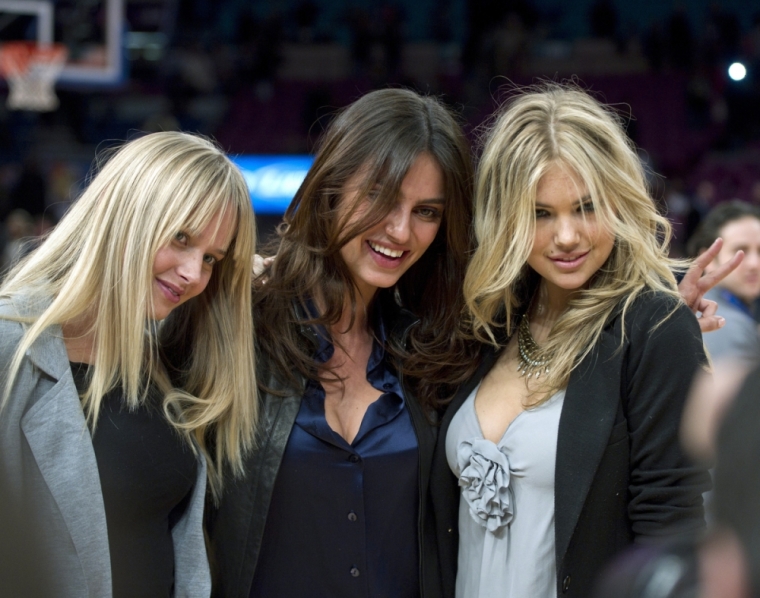 Laurie Haller, a United Methodist minister in Birmingham, Mich., and 33-year subscriber of SI lambasted the magazine for promoting "women as sexual objects and reinforcing stereotypes of beauty."
"This attitude not only does not contribute to the health and welfare of girls and women, but it condones and even encourages men and boys to treat women as mere instruments of sexual pleasure," wrote Haller on her blog last month.
"Consider the words on the cover, 'Five Decades of Sexy.' In other places I found these words, 'Fifty Years of Beautiful.'"
Haller pointed out that that SI does not force itself upon subscribers and allows them to decline to receive the magazine.
But the magazine clearly has mainstream market penetration, Haller explained, writing that "Christian Stone's editor's letter estimates that one-in-four American adults will see this print issue before spring, and that it will reach more 18 to 34-year-olds than the Super Bowl."
"In addition, the swimsuit issue has expanded exposure through the Sports Illustrated website, Facebook and Twitter, with links to swimwear for sale through Target and other advertisers," she added.
Haller also shot down arguments made by Jule Campbell, SI swimsuit editor, who has previously stated that the magazine offers "models a chance to be in the swimsuit issue, and has given them a voice and a platform."
"Unfortunately, by using physical beauty as the only tool for empowerment, the vast majority of the world's female population is disqualified," Haller noted.
Haller, a mother of two girls, also spoke out against Mattel's decision to create a Swimsuit Barbie that appeared in an advertisement in the swimsuit edition and SI website, seemingly modeling her own look for the publication.
"Since both Barbie dolls and the swimsuit issue objectify women, the partnership seems natural. In fact, both companies call it 'unapologetic.' I call it 'sad,'" wrote Haller.
Haller suggested that rather than promote "unrealistic and now photo-shopped bodies" as the standard ideal, next year, the SI editorial team should broaden its definition of beauty to include "ordinary people who are making a difference, both male and female, none of who are professional models and none of whom are scantily clad."
Her suggestions included "a little boy with Downs Syndrome playing in the water," "a teenager who was the last one picked for the soccer team," "a girl with cerebral palsy participating in a wheelchair race" and "an elderly woman walking with her grandchild in a stroller."
Given the amount of revenue that the swimsuit edition generates for SI, any deviation from its successful track record appears unlikely. The magazine is the single best-selling issue in Time Inc.'s magazine franchise and sells an average of 1 million newstand copies, nearly 10 to 15 times as many as other SI issues. The swimsuit issue alone generates 7 precent of the magazine's annual revenue.
Technology has also made its brand more ubiquitous as the publication is now offered on a tablet and mobile phone apps. In 2011, it even released a 30 minute "Swimsuit in 3-D" video for PlayStation 3 users.