Pastor Calls for Action on Mental Health After Christian Man Kills Daughter, Daughter-in-Law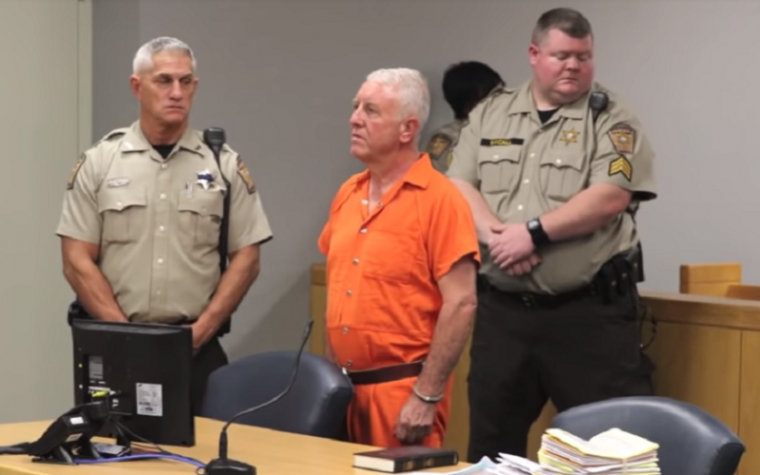 Still grappling with the news that one of his most respected parishioner's killed one of his daughters and a daughter-in-law after attending church on Sunday, Pastor Austin Rammell of Venture Church in Dallas, North Carolina, urged government officials to begin treating the nation's mental health more seriously.
"I pray we as a society can finally get serious about mental health. I stand guilty. I throw no stones, but at some point we have to be committed to end the debates and political posturing and finally get serious about this issue," Rammell said at a somber press conference Monday.
Rammell's parishioner Roger Self, a 62-year-old North Carolina businessman and "icon" of his community, killed one of his daughters, Katelyn Self, 26, a daughter-in-law, Amanda Self, 35, and injured several others including his wife, Diane, 53, when he intentionally crashed his car into a restaurant where they were eating after church on Sunday.
Self was not himself, Rammell said. The pastor recounted how he and the businessman's family had tried unsuccessfully to help him cope with what he described as acute depression and anxiety. Self had confided his struggles to close friends and family about two-and-a-half months ago.
"It was a roller coaster and the last few days it went from bad to really bad. I was on the phone with Roger Saturday afternoon, talking and texting back and forth Saturday night. Sunday morning, saw him here Sunday morning (at church) so everybody was engaged," Rammell said.
On Sunday, Self's daughter, Katelyn, who is also a Gaston County Sheriff's Office deputy, decided it would be a good idea for the family to dine at Surf and Turf Lodge in Bessemer City. The family planned for everyone to have a good time and help improve her father's depression. As they were settling in just after noon on Sunday, the unthinkable happened.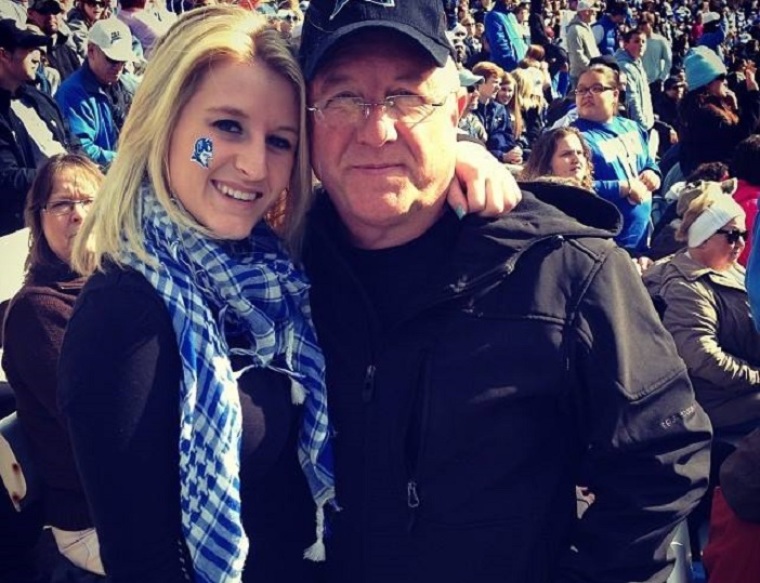 "They were all there to eat and have a great time after church," the pastor recounted. "They went there talking about the sermon I'm sure. Saying it was too long ... they had ordered their drinks and appetizers and Roger got up. He had been in kinda his normal self at this point. His normal self was not Roger but it had become the norm for the last two-and-a-half months. There was nothing to think otherwise. Some of them thought he was just gonna leave and come back. He'd get really anxious around people and so they began noticing his car out in the parking lot had circled and the next thing you know, he came through the window," the pastor recounted.
Katelyn and Amanda died. Amanda was a nurse manager in the emergency department at CaroMont Regional Medical Center.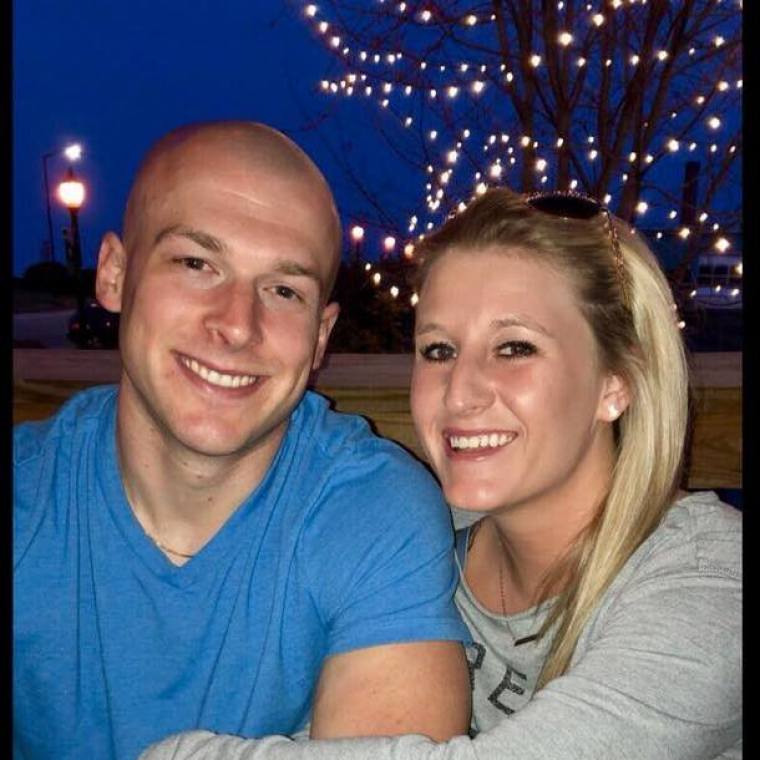 Amanda's husband Josh, 38, who is Roger Self's son, was reported to be in critical but stable condition at CaroMont Health. He and Amanda's two young children were at the lunch event but escaped unhurt. They are being cared for by family and friends.
Katelyn's fiancé, Officer Alex Burns of the Gastonia Police Department, was also at the event but he was not injured.
"I spent a few hours with Alex last night in his home. He is grieving as expected. He was sitting beside his fiancée and suddenly she was gone. Alex has said he does not wish to speak with the media. His family, his friends, this church and the Gastonia Police Department is surrounding him and he is engaged with that at a very healthy level," Rammell said.
Self's wife is currently in critical but stable condition at a local hospital as well. His other daughter, Taylor Self-Potter, who is married to Phillip Potter, was also at the midday lunch with their daughter but they also escaped injury.
"Not in a million years, anybody that knows Roger Self would ever have imagined that he would do this and I think again that shows us what mental illness does. This is the opposite of who this man is. It's the opposite of what he is known for in this community," Rammell explained.
The pastor told reporters that while Self, who owned a successful private investigation and loss management company, Southeastern Loss Management Inc., was never hospitalized, he had sought treatment for his illness.
Rammell, who spoke on behalf of Self's family, said the businessman had seen a psychiatrist, his family physician, and his family struggling to get him enrolled in a formal mental health program but they were unable to find one "soon enough."
Self had been taking anti-depressants and anxiety medication but the family was having a hard time trying to convince him he needed advanced help.
"Roger has been an icon in this community for decades. There is a list a mile long of the people this man has sacrificed [for] to make their lives better. He has walked with people through some of the darkest times imaginable and never once stopped to ask for credit or applause. There are people all over this area whose lives were made better by his love for Christ and by his passion for people," Rammell explained.
Self's brother, Monty Self, told The Shelby Star that even though what happened on Sunday has challenged the family's faith, he has tried to let the "calm of God" direct his thoughts.
"I don't blame Roger," Monty said. "The brother I've known for 58 years, that wasn't my brother. My brother hasn't been my brother for months."
Monty said his brother's noticeable mental deterioration began about six months ago, much earlier than the two-and-a-half month timeline cited by Rammell. His brother, he said, would spend days without getting out of bed and became paranoid around people. Even though Roger was known for his faith, Roger said he began thinking of himself as unworthy of God's love.
"I believe there's an evil in this world and I believe that evil somehow intervened here and got the temporary consequences it wanted, but it's not going to win," Monty Self told The Shelby Star. "And that's what we believe."
Roger was formally charged with two counts of first-degree murder for the death of his daughter and daughter-in-law on Monday.
Monty says he has spoken to his brother since the murders and he has asked him to take care of his family and he knows that what he did is "crazy."
"He understands the severity of what was going on, but you could tell by his answers and his questions that he didn't understand everything that was going on," Monty told The Shelby Star. "He said, 'This is crazy.' He just kept saying, 'This is crazy.'"
"Roger deeply loved. He deeply loved his family. He deeply loved the daughter he killed. He deeply loved the daughter-in-law he killed. He loved. Roger spent as much time trying to help the people that he investigated and busted as he did investigating to bust them," Rammell added.
"Mental illness is real. And yesterday we saw another absolutely horrifying testimony of that reality. In the days ahead. The family hopes to get clarity on what happened to their beloved husband, father, grandfather, brother, nephew and father-in-law. The man you are seeing a picture of is not the man that any of us has ever known until a few months ago."