Pastor Denies Allegations That He Attempted to Set Ex-Girlfriend's House on Fire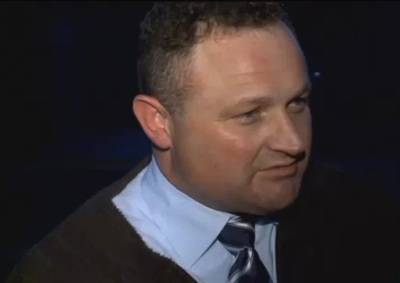 A California pastor has denied allegations that he and three other adults teamed up together to throw a Molotov cocktail into the minister's ex-girlfriend's home.
The woman, two other adults and three children were sleeping in the house when the bomb was thrown. The attack and the fire it started were reported to authorities at 3:30 a.m. on Jan. 9, though its inhabitants were able to extinguish the flames without emergency help.
Mark Lewis, 39, who pastors Fellowship Baptist Church in Vacaville, Calif., was arrested along with Anthony Newbolt, 33, Richerd Wright, 28, and Kristen Broyles, 30, after police stopped their car shortly after the incident was reported. According to investigators, Lewis' accomplices were homeless and at least two were living out of the church.
Lewis was jailed on charges of arson, conspiracy and stalking, before his $500,000 bail was paid on Saturday night—in time for him to deliver the sermon on Sunday morning. The pastor distanced himself from accusations that he paid three other individuals to attack his ex-girlfriend, Sarah Nottingham.
"That's a sad statement because I never did pay them. I never gave them any money to do anything bad," Lewis told CBS Sacramento.
He also denied any connection to his own charges.
"It's easy to put it on me, to pin it on me if someone is putting the finger there. And, of course, I think the police have an agenda also," said Lewis.
According to police, Lewis' actions violated a restraining order that had been placed on him after he and the victim ended their relationship last year. Since the breakup, the pastor had been reportedly harassing Nottingham and had vandalized her home, including setting the bushes in front of her house on fire.
"I'm living in a nightmare," Sarah Nottingham told CBS Sacramento. "My kids are so scared. My son knows that this is a pastor and that his previous pastor is threatening his mommy and his family, and the sickest part about it is that this man claims to be a man of God."
Nottingham is convinced that Lewis is the culprit behind all of the attacks.
"He's got these blue eyes that anyone can look into thinking they can see this man of God but he's pure evil," she said.