Pastor Jamal Bryant Leads 'an Army' to Take a Knee Outside NFL Game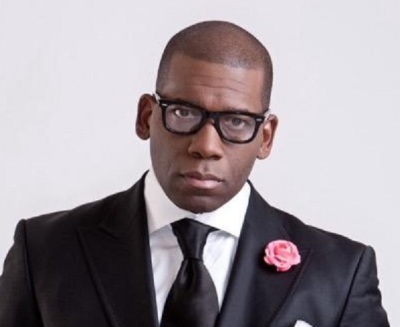 The Rev. Jamal Bryant led hundreds of men in an act of protest outside of the M&T Bank Stadium where his hometown Baltimore Ravens faced the Chicago Bears Sunday.
Bryant, senior pastor of the Empowerment Temple AME Church in Baltimore, Maryland, called upon 500 men to kneel outside of the Ravens stadium during the National Anthem Sunday. Last year, former San Francisco 49ers quarterback Colin Kaepernick began his "take a knee" protest during the anthem, which was lambasted by President Donald Trump last week.
While hundreds of NFL players and owners initially took a knee earlier in the season, NFL commissioner Roger Goodell sent an open letter to the league, saying that everyone should stand for the anthem. However, Bryant gathered what he called "an army" outside of the Ravens stadium to support Kaepernick's movement on Sunday, which he hopes made God proud.
"We took an army of black men to take a knee outside Ravens stadium during anthem. I hope we made God & the ancestors proud," Bryant wrote in a series of posts on Instagram. "It'll take a nation of millions to hold us back!! I'm grateful for the 500 brothers who took a stand and a knee with me outside Ravens stadium! #imwithkap."
According to the Baltimore Sun, Baltimore police officers looked on as Bryant led the protest near the Ray Lewis statue outside of the stadium. After the anthem, the pastor prayed that the injustices against people of color would end.
"I pray that you'll give liberty and justice for all. Make America great for the very first time," Bryant said, according to the Sun. "I pray that you will stop mass incarceration and unclog the prison pipeline. Give our young black and brown boys an opportunity to excel and do well."
He added, "We stand on the shoulders of ancestors who were killed and lynched so that the next generation might have access to democracy."
As a leader in the church community, Bryant explained the importance of getting involved in the protest that he insists is bigger than just the NFL.
"It's important that the argument not stay on the field. This is not just an issue for football players but for the larger community," he told the Sun. "It's important in this climate that the church is not silent. I want to be the moral voice and spiritual constant for the community."
Bryant took to Instagram to reveal that people of multiple races joined his movement.
"Can't explain the feeling of Latino and caucasians coming to take a knee with us and deciding not to go in the game! It's a movement," the pastor wrote. "When I called for 500 men to come take a knee for @kaepernick7 I didn't know what to expect but the brothers showed they won't tolerate white supremacy...my heart is full!"
In a previous conversation with The Christian Post, Bryant explained why he was so passionate about supporting Kaepernick, who is currently a free agent.
"I think it's so important because [what's] been sold to so many black boys is the only way they can get out of the hood is to go through a sport. Somehow or another this translates [that] you go to sports for success and abdicate your social responsibility," Bryant said. "And so for a player who is economically comfortable, who is in fact at a meteoric rise, for this to make that kind of rift for his conscience, it didn't have to."