Pastor John Hagee Breaks Ground on 'Sanctuary of Hope' to Save Unborn Babies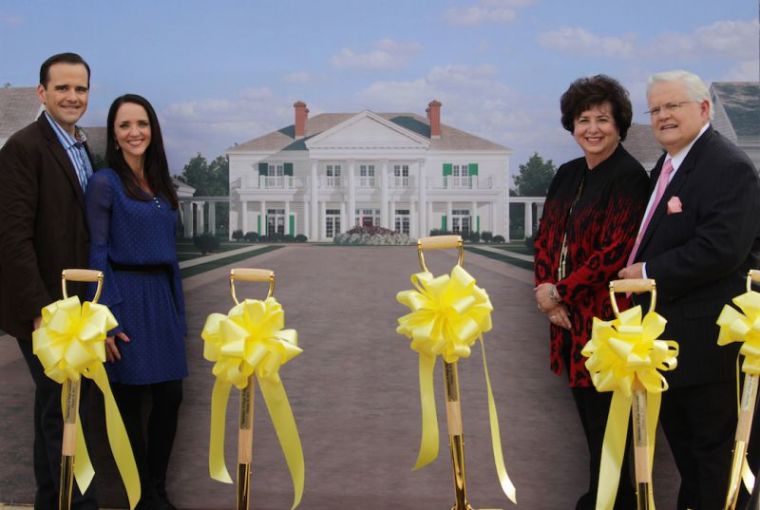 Pastors John Hagee and his son, Matt, recently broke ground on a new facility named Sanctuary of Hope that will help save the lives of unborn babies.
The multi-purpose facility in Bulverde, Texas, is designed to provide a safe place for pregnant women and their unborn babies. 
"As Christians, we are mandated to help those in need," best-selling author and Cornerstone Church Senior Pastor John Hagee said in a statement shared with The Christian Post. "This facility will not save every mother and every child from poverty, but as my Jewish friends have taught me, if you save one life it is as if you saved an entire world. We are going to do what we can for everyone we can."
Matt Hagee, fellow pastor of Cornerstone Church in San Antonio, told local news station KSAT that those who go to Sanctuary of Hope will be given a home, and life-skills education with choices for both the mother and her child. That can include adoption or care at the facility in which the child will receive a fully-paid private school education.
"They'll receive education from Cornerstone Christian schools through the educational division of our ministry and have the chance to have a life there from the time they are born to the time they are 18," Matt explained.
The home for unwed mothers and orphaned children is still under construction and is expected to open in 2018. The 80-acre site in Bulverde is being built almost entirely from donations.
The Hagee family also released a new ballad on Friday, titled "I Chose Me," performed by Sandy Hagee Parker of the southern gospel acclaimed group The Hagees. All proceeds from the single will benefit John Hagee Ministries' Sanctuary of Hope.
The Zach Smith song was written from the perspective of a woman struggling with grief and guilt. "I Chose Me" sheds a light on the abortion epidemic in the United States and the Cornerstone Church worship leader hopes the song will help people realize that there are life-affirming alternatives to abortion.
"This song was a definite departure for me," Smith said in the statement shared with CP. "To write about the pain without portraying a 'happily ever after' closure makes for a very somber writing session. Trying to encapsulate the first-person perspective of a woman in this situation was a challenge I was honored to accept. The Sanctuary of Hope exists to prevent women from walking down this dark path of pain and regret, so that — in and of itself — is the happy ending of the song. This doesn't have to happen. There is help. There is hope, a Sanctuary of Hope."
John Hagee has been a longtime pro-life advocate and the nondenominational evangelical leader said it was his teenage years working at an orphanage that inspired the vision for Sanctuary of Hope.
To learn more about Sanctuary of Hope, visit the website. To hear the single "I Chose Me," visit iTunes.