Pastor Kong Hee Says God Will Use His 'Guilty' Verdict for Good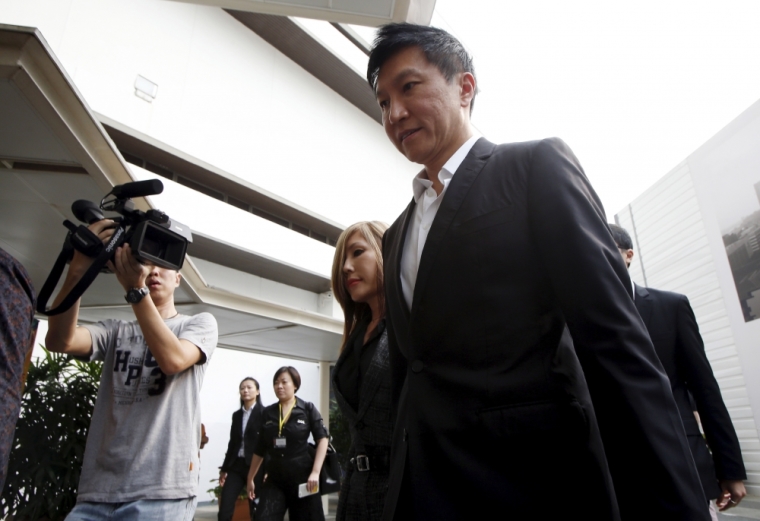 Singapore's City Harvest Church founding Pastor Kong Hee has responded to being found guilty of misusing millions in church donation funds by telling his supporters that he trusts God will use the development for good.
"This is a difficult time for me, and especially for my family, just as it is for the other co-accused persons," Kong told his supporters in a Facebook message on Thursday.
"As was the case throughout these past three years of court trial, and the earlier two years of investigation, I have put my faith and my all in God, and trust that whatever the outcome, He will use it for good in His time and in His way (Rom. 8:28; Eccl. 3:11)," he said.
Judge See Kee Oon said that Kong and five other CHC leaders were found guilty of funneling more than $35.5 million in church donations to support the popstar career of Sun Ho, who is Kong's wife and fellow CHC founder.
While Kong and the accused had denied that they controlled management company Xtron, which was handling Ho's career, the prosecution presented evidence that the CHC leaders used it as a conduit for money that went into Ho's career.
"Each of them participated and functioned in their own way as crucial cogs in the machinery," said the judge.
The six CHC leaders face up to 20 years in prison for their roles in the crime.
Kong, who has maintained his innocence throughout the trial, thanked supporters for the "love and support" they continue to show his family.
"We thank you for your prayers and encouragement, as they mean a lot to us. Please keep praying for me and those involved in the trial, for our families, and especially for the congregation of City Harvest Church, which I love so dearly with all my heart," the megachurch leader said in his Facebook message.
The pastor, who founded CHC in 1989 along with Ho, claimed that the church only supported his wife through the "Crossover" project, which was meant to share the Gospel with the world through her songs.
Judge See said, however, that the "perceived success of Crossover was inflated," and that the accused funnelled millions into Xtron, convincing themselves that "it was both morally and legally permissible to temporarily use the money from CHC's funds when they knew it was not."
Ho, who wasn't trialed herself in the case, posted a statement on behalf of the CHC Management Board on Wednesday, noting that they were "disappointed" by the decision.
"This protracted season has been extremely difficult, not just for the six, but also for all their families and friends, as well as for our congregation," the singer wrote, and asked for continued prayers.