Saeed Abedini: Christian Woman Held Captive by Iranian Regime 'One Step From Death'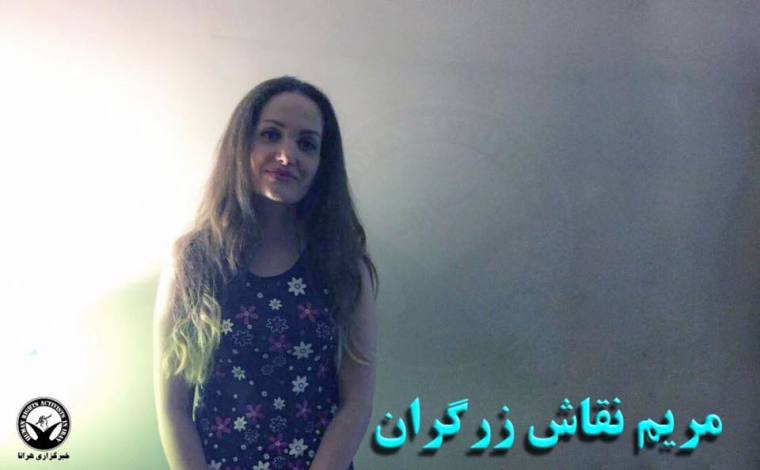 American Pastor Saeed Abedini has revealed that his close friend, Maryam (Nasim) Naghash Zargaran, who was held in Iranian prison for her Christian faith, is in extreme pain and "one step from death" after being temporarily released to receive medical treatment.
"Bail was put up for Nasim and she is now home. I got to talk to her. She got time from prison but there is still a high possibility they will have to take her back after a week or so. I think they allowed this to shut down the news. I saw her, and she looks like she is just one step from death," Abedini wrote in a Facebook update on Monday.
"She went to the hospital to get treatment after her temporary release and they recognized her and wouldn't treat her. Her sister in law is a doctor and she is now in her house to help her start eating," he added.
BosNewsLife reports that Zargaran was serving a four-year prison term in Evin Prison, with authorities accusing her of working against the Iranian government. The Christian woman was part of Abedini's ministry in Iran, and continued to support the pastor even after his imprisonment.
Zargaran has been suffering from a number of health issues while in prison, and up until now the Iranian authorities had refused to let her receive the medical treatment that she needs.
Middle East Concern said that the Christian convert should have been released sooner, given the severity of her condition, linked to heart surgery she underwent nine years ago.
Last week, Zargaran began a hunger strike inside the prison as a form of protest against her treatment, which prompted other inmates to follow in her footsteps.
MEC said in a statement that although family and friends "are thankful that Maryam has been released," urgent prayers are needed so that "Maryam will receive proper treatment, and will be restored to good health."
The group called on Christians to pray that "Maryam will be fully released from prison soon" and "God will move the Iranian authorities and officials to love mercy and act justly."
Abedini, who spent three and a half years in prison for his Christian faith before being released and returning back home to Boise, Idaho, in January, said in a separate Facebook post that Zargaran's sister had been able to visit her, but was barely able to recognize her because of her weak state.
"In order to meet her sister, Nasim needed the help of two other prisoners who held her as she came. She cannot walk on her own any more," Abedini revealed.
"Unable to even remember conversations for more than five minutes, Nasim's memory is lost. Throughout her hunger strike that has lasted thirteen days, she has refused any medical treatment. She simply wants to be free," he added.
"The whites of her eyes have turned to yellow and her blood pressure is very low. She is in extreme pain, especially in her legs, which is like torture."
The pastor noted that other prisoners from Evin standing by the Christian woman had urged her not to beak her hunger strike, but Zargaran's condition has deteriorated significantly, to the point where she can barely leave her bed.
"She is so uncomfortable that she can't sit down, even for a few minutes. Nasim comes in and out of consciousness," he wrote.
"Some of the guards and prison authorities push her to eat in order to shut down the news coming out about her situation, but she refuses to eat."