Pastors React to Arrest of Congregant in 'Vote Trump' Arson Attack on Black Church in Mississippi
unmanifested evil in this flesh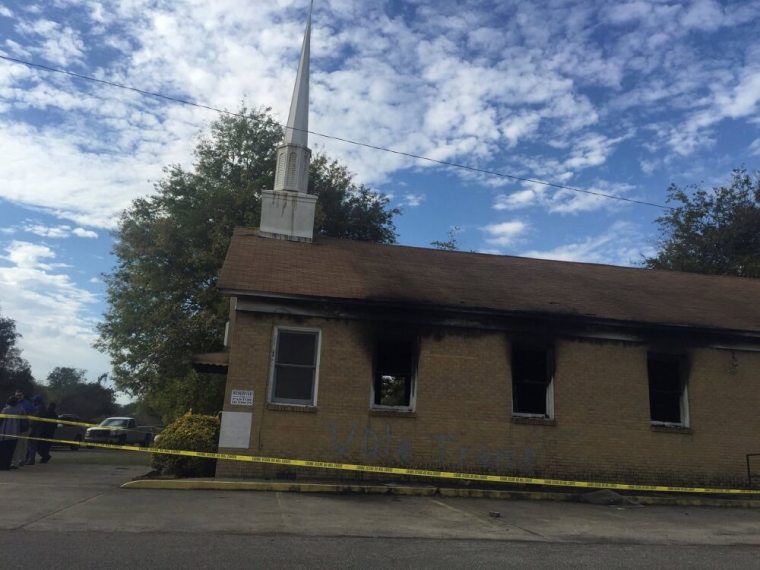 Pastors are reacting to news that a member of a 111-year-old historically black church in Mississippi is the alleged culprit in last month's arson attack in which the sanctuary was torched and a graffiti message of "Vote Trump" was spray painted on an exterior wall.
The suspect behind the Nov. 1 attack on Hopewell Missionary Baptist Church has been identified as 45-year-old Andrew McClinton, who was a congregant of the church, according to CBS affiliate WJTV.
McClinton, a resident of Leland, Mississippi, was arrested and charged last week with first degree arson of a place of worship.  
"It's shocking, but not out of my scope of reason," said African-American Pastor Sylvelt Walker of Golgotha Church On The Rock in Washington, D.C., in an interview with The Christian Post. Walker said the flesh cannot be trusted and can fall short at any time, given the right circumstances, which causes it to "do things that [it] would not normally do."
"From a Christian perspective, there is unmanifested evil in this flesh," he said. "Whether you're black, white, Asian or Hispanic, at any moment — any opportunity — things that you didn't think you would have the potential of doing, or ever had the desire to do, might emerge from this flesh.
"We don't know what that [act of arson] was about. We don't know what the root [cause] was. All we see is the fruit of the root," Walker added. 
McClinton previously served eight years in prison with the Mississippi Department of Corrections for an armed robbery conviction in 2004.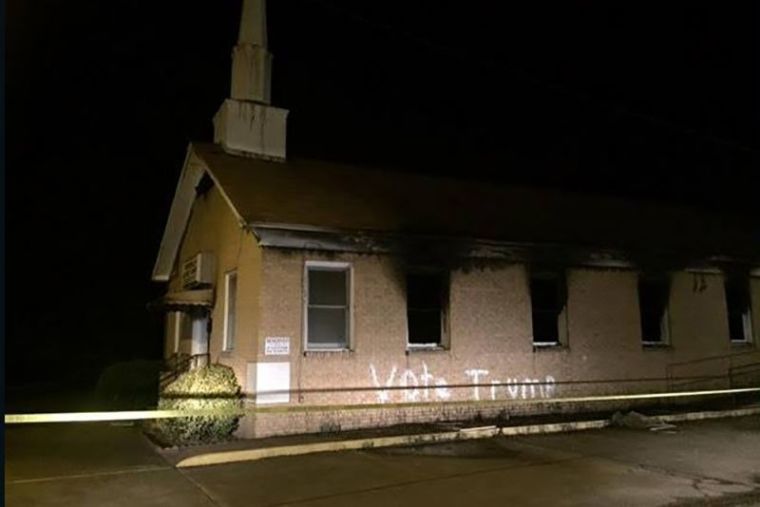 Thomas Christianson, a professor of religion at Stevenson University in Maryland and former pastor of life mission at Abundant Life Church, echoed Walker's sentiments, saying that the attack on Hopewell Missionary Baptist Church and the recent arrest saddens him.
"Organizations are filled with people and people are always going to fall short," Christianson said in an email to CP. "The power of the Church is not in our numbers, but in the transformation of the Holy Spirit on an individual level."
Christianson said he hopes the Holy Spirit will transform the fallen away from hate and vitriol toward faith, hope and love.
Following the arson attack, Hopewell Missionary Baptist Church was invited to worship with First Baptist Church of Greenville, Mississippi. Hopewell Missionary Baptist Church Bishop Clarence Green said last minth that the kind gesture by Senior Pastor James Nichols and his congregation demonstrates the "unlimited love" that breaks through social barriers, The Associated Press reported. 
The Christian Post contacted First Baptist Church of Greenville for comment on this story, but a response was provided at the time of this publication. 
Greenville Mayor Errick Simmons had previously said that the city would not rest until the culprit "be they male, female, black, white, Republican or Democrat," was found and prosecuted.
Mississippi Insurance Commissioner Mike Chaney said he didn't believe the arson, which was committed just days before the election, had anything to do with politics, according to the AP. 
"We do not believe it [the fire] was politically motivated. There may have been some efforts to make it appear politically motivated," he said.
The crime was also denounced by President-elect Donald Trump's campaign, which said in a statement after the arson attack: "We are deeply saddened for the members of the Hopewell M.B. Church community and condemn in the strongest terms this terrible act that has no place in our society. We are grateful that no one was hurt and we urge witnesses with any information to come forward and help bring justice to those who are responsible."
Authorities are still trying to determine whether the arson was a direct flame contact or the result of contact with clothes or paper.
Hopewell First Baptist Mission Church has a 200-member congregation. Although the sanctuary of the church sustained the most damage, Hudson said the building, which was declared to be a total loss and is expected to take months to rebuild, will be erected at the same location, according to CNN.
McClinton has requested a public defender to represent him in court. His bond was set at $250,000, according to the AP.