Pattie Mallette 'Nowhere but Up' Offers Honest, Untold Story of Justin Bieber's Mom
Pattie Mallette is not only the mother of one of today's top musical icons, but also the author of the best-selling book "Nowhere but Up: The Story of Justin Bieber's Mom."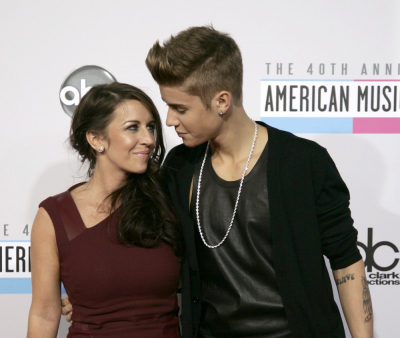 After the book reached the New York Times Bestsellers' list, Mallette decided to offer a Teen Edition of "Nowhere but Up" with new features, offering hope and healing through her own story.
Before the birth of her son Justin, Mallette endured sexual abuse, drug and alcohol abuse, abandonment issues, attempted suicide and teen pregnancy.
In an unexpected and candid account, "Nowhere but Up" tells Mallette's life story that aims inspire teens and encourage them to overcome their own struggles.
Furthermore, the Teen Edition offers young readers sidebars containing facts and quotes as well as a group discussion guide. Topics within the book also address actual questions from some of Mallette's 2 million Twitter followers.
As "Nowhere but Up: Teen Edition" hit stores last week, Mallette stopped by The Christian Post to discuss her passion for helping young people on Tuesday.
"I have been sharing my story since before Justin started his career, he has heard it so many times over years, and so when he turned 18 … He wants some space, so I'm going to do a little but of the things I want to do," the Canada native explained to The Christian Post.
 "I think it's just good timing, I have over two million Twitter followers that call me 'mom,'" Mallette continued. "I really feel a responsibility to respond."
When it came to airing the sometimes-uncomfortable experiences found within "Nowhere but Up," Mallette asserted that her son was always supportive, and Bieber even wrote the foreword.
Mallette prized the success stories of others during her years of struggle, as they pulled her through the hard times. Consequently, the author was compelled to share her own story for those who are suffering.
"I want to be able to say, 'Hey, I've been there, I know all your struggles, there's so many things I can relate to,' and I want to say, 'There's hope' and 'Don't give up, it won't be like that forever,'" she told CP.
As for her adoring fans on Twitter, Mallette is in a unique position to get through to both young people and parents.
"I say I'm kind of a bridge between parents and teenagers, I get to say 'Kids, listen to parents,' and tell parents, 'Listen to your teenagers,'" said Mallette.
Meanwhile, it remains a little-known fact that Justin Bieber was born to an unmarried Mallette when she was just 18 years old.
Today, the 38-year-old mother recalls the struggle she endured during the pregnancy, including the pressure to have an abortion. However, it all paid off- Bieber was recently named the third-most powerful celebrity in the world, according to Forbes.
"It's been such a whirlwind, one minute we're living in government housing, I was working two to three jobs trying to put food on the table, the next minute we are traveling across the world," Mallette recounted of Bieber's launch into stardom.
"I think it was really strange to go through the checkouts and see your child's face on magazine covers when you're just checking out in the grocery store," she told CP.
However strange Bieber's rampant success initially felt, Mallette is thankful for her son's celebrity in countless ways, including her ability to serve God.
"The best thing about his fame for me is the opportunity to be able to use his fame for good," said Mallette. "I get to write down my story on paper and share it with as many people who will listen and say there is hope, no matter what you're going through- there is hope … and healing, and that you can come through on the other side and be okay."
In addition to offering an inspiring story of her life with "Nowhere but Up," Mallette is also an executive producer of the film "Crescendo" and a forthcoming film, "Day 1." She is also the founder of the charity for teens Round 2 Foundation.
For more information about "Nowhere but Up," visit nowherebutupbook.com.
Stay tuned to The Christian Post for the video interview with Pattie Mallette.