Pentagon Disallows Transgender Troops From Embracing 'Preferred Gender' at 'Place of Duty'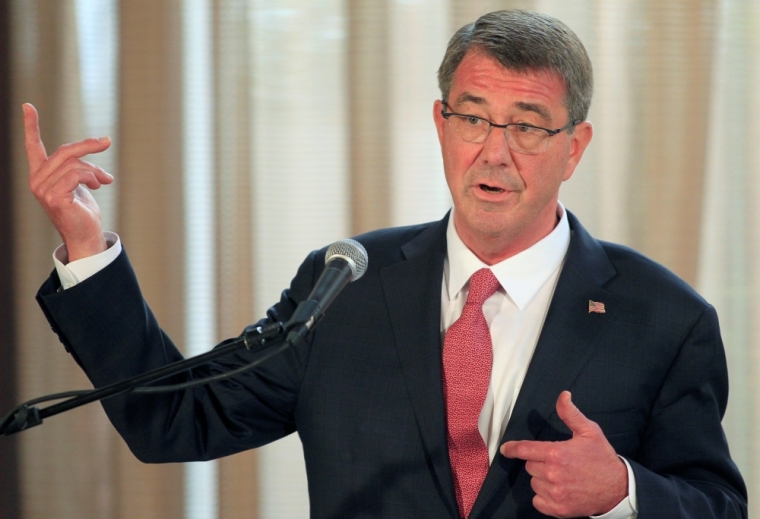 In the Obama administration, gender identity should trump biological sex in K-12 schools, but not in the U.S. military.
The Pentagon has released a new instruction manual detailing that transgender service members must undergo sex change transition to be officially recognized by their "preferred gender" in the military.
After the Department of Defense announced last month that it had lifted a ban against transgender individuals serving openly in the military, the department issued a comprehensive step-by-step protocol titled "In-Service Transition for Transgender Service Members." The directive goes into effect on Oct. 1.
The manual states that service members must obtain and provide diagnosis from a military medical provider that states that gender transition is "medically necessary" in order to be provided government-funded "medical care and treatment for the diagnosed medical condition."
"Gender transition begins when a Service member receives a diagnosis from a military medical provider indicating that gender transition is medically necessary, and concludes when the Service member's gender marker in DEERS [Defense Enrollment Eligibility Reporting System] is changed and the member is recognized in the preferred gender," the directive states.
According to the instructions, the commander can only change the service member's gender marker in DEERS once the medical service provider advises he or she that the service member's "gender transition is complete."
Although the Obama administration has pushed to allow transgender service members to serve openly for the last year and Defense Secretary Ash Carter called the old military transgender policy "outdated" and "confusing," the Department of Defense's guidelines still don't seem to make it acceptable for transgender service members to live out their preferred gender while on duty until they have had sex change surgery.
The manual explains that a transgender service members who have not yet completed sex change transition should refrain from acting in accordance with their preferred genders while at their places of duty. However, the instructions state that it is permissible for non-transitioned transgender service members to act in accordance with their preferred genders while off duty.
"Real Life Experience (RLE) is the phase in the gender transition process during which the individual commences living socially in the gender role consistent with their preferred gender," the directive explains. "Although in civilian life this phase is generally categorized by living and working full-time in the preferred gender, consistent application of military standards will normally require that RLE occur in an off-duty status and away from the Service member's place of duty, prior to the change of a gender marker in DEERS."
The Christian Post reached out the Department of Defense for clarification but none was provided before press time.
The commander serves an important role in the gender transition process, as he or she must not only approve the medical treatment but must also advise the service member on his or her options for extended leave status or voluntary absence programs. Additionally, the commander must also oversee when the service member is capable of returning to service.
Although a service member may provide diagnosis from a medical provider, he or she is not guaranteed to start the transition process immediately. Especially for service members in their first term of service, his or her commander can use discretion to determine when the service member may begin transition.
"A blanket prohibition on gender transition during a Service member's first term of service is not permissible. However, the Department recognizes that the All-Volunteer Force readiness model is largely based on those newly accessed into the military being ready and available for multiple training and deployment cycles during their first term of service," the manual states. "This readiness model may be taken into consideration by a commander in evaluating a request for medical care or treatment or an ETP associated with gender transition during a Service member's first term of service."
The document also warns that service members will be subject to administrative separation for "fraudulent" enlistment, "based on any deliberate material misrepresentation, omission, or concealment of a fact, including a medical condition, that if known at the time of enlistment, induction, or entry into a period of military service, might have resulted in rejection."
According to a RAND Corporation study, there are between 1,320 and 6,630 transgender individuals serving in the active component of the United States military.