Pentecostal Pastor Behind Viral Trump, Witchcraft Video: Trump Is an Adulterer but I Can't Question Who God Raised Up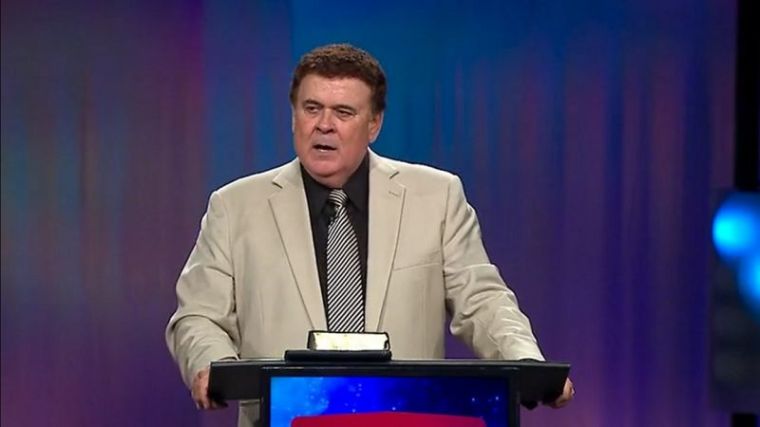 An Assemblies of God pastor whose sermon on President Donald Trump and witchcraft went viral said he believes Trump is an adulterer and doesn't understand how God can use him.
Though he's scratching his head over the current president, the Rev. John A. Kilpatrick of Church of His Presence in Daphne, Alabama, said he doesn't want to question God.
"If God has raised him up, and I believe that is the case, then I would say I would not touch him because [who] God has raised up, you don't want to oppose," he said in a sermon this past Sunday.
"Do I believe he is an adulterer? I do. Do I believe that he's had these affairs? I surely do. Do I believe that he's lied? I do ... and I don't agree with it," he said of Trump's alleged extramarital affairs.
"But I also know that David committed adultery and had a man killed, and the Lord left him as the king of Israel. I don't understand that," he said of the biblical figure. 
Earlier this month, one of Kilpatrick's sermons, in which he warns believers that forces of witchcraft are coming after Trump and and he doesn't "see how President Trump bears up under it," went viral and reached over 1 million views on Facebook.
He made the comments on Aug. 19 as he urged everyone to pray for the president.
He shared his surprise over the popularity of the video, which was released by a ministry called Pray Alabama as it sought to rally more prayers for Trump. While standing by everything he said, he noted that he would've made one change if he released the video himself — he would have cut out the parts where he is speaking in tongues.
"If I would've released that, which I had no intention of doing, it was just a Sunday morning sermon to me, you know, and we just ended up by praying for President Trump; that was home cooking, you know? That wasn't meant for anybody else," the senior pastor said.
"But whenever it hit, I had to say, 'Well, you know, the Lord evidently wanted this out, tongues and all.' Because I would've omitted the tongues because, you know, I'm a Pentecostal preacher, I'm a revivalist, I speak in tongues. I'm not ashamed of it at all," he explained.
"But if I was going to release something like that, I wouldn't release that, you know, for the world to look in and see that because they don't understand that kind of stuff. But I would've released the same words, but I'd just took some of that out."
His son, also named John Kilpatrick and who serves as associate pastor, said they "ultimately ... feel it was God's will."
"The world's ... going to mock ... but this word is for the body of Christ and we're trying to raise everybody up and unify," he noted. 
"We're trying to say this is what's happening and we need to pray. We're not afraid of the enemy at all because we know god's more powerful."
Senior Pastor Kilpatrick believes the Holy Spirit "eavesdropped on the service" and wanted to get it out to the public. He added that he is happy to lend his voice in any way that he can.
Speaking more on Trump, Kilpatrick said that what irks people about Trump is his brashness and that he does not have the "shine" of a politician, but rather that of a "street fighter."
"And that's offending the elites of this country," he noted.
"But I would like to say this: if we are where I think we are spiritually, we need a street fighter in the White House," he added, adding that they need someone who is not going to be moved by criticism.
He also said Trump is "one of the strongest, most unusual people I have ever seen."
He admitted that he doesn't understand how God can use a man who has "betrayed his family," been "married so many times," and has had many lovers.
"But I can't question the Lord if God raised him up. My job is to pray for that man," he said, adding that he has prayed for all the previous U.S. presidents as well.