Perry Noble Hits Back at Pastor Who Claims Depressed People Aren't Focused on Jesus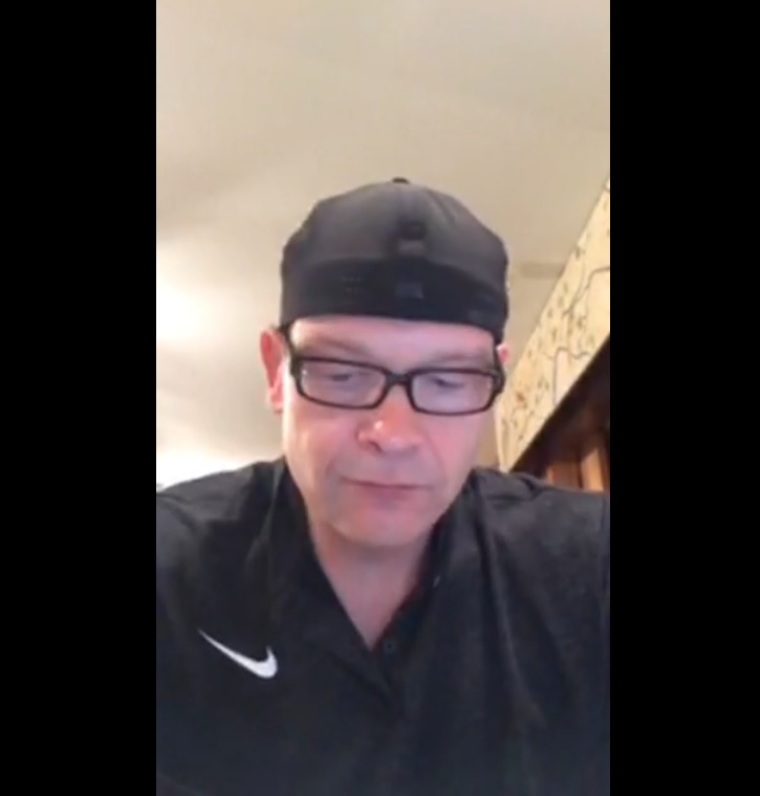 Pastor Perry Noble, formerly of NewSpring Church in South Carolina and now of Second Chance Church, has hit back against the claims of a pastor who said that depressed people haven't made Jesus the center of their lives.
Noble wrote in a Facebook post on Tuesday that a "pastor at a fairly large church," who he didn't name, made the suggestion earlier this month.
"For far too long the Christian community have (sic) treated people with depression as the ancient world would have treated lepers," Noble said.
He then listed a number of reasons why he disagrees with the argument that depressed people have something wrong with them; that they need to pray more; or read the Bible more; or go to church more often.
"While it is true depression can be brought about by overwhelming circumstances, it has also been scientifically proven that depression can be brought about by a chemical imbalance in the brain," Noble said.
"So telling someone who struggles with depression the reason they are in that condition is because Jesus isn't at the center of their life would be equal to telling someone who has cancer that the reason they have that particular disease is because Jesus isn't at the center of their life," he continued.
The former megachurch pastor admitted that this is an area that he is passionate about, because depression is something he has battled on and off for nearly a decade.
Noble has faced a difficult couple of years, and was removed from NewSpring in 2016 following struggles with alcohol addiction. He announced earlier this year that he and his wife will be divorcing, which followed revelations that he was close to taking his own life while in rehab.
The pastor officially launched Second Chance Church online earlier this month, and said that he will be using his new ministry to show that "second chances are not just for some people, they are for all people."
In his recent Facebook post, Noble insisted that it's possible to "experience depression while also having a driving desire to pursue Jesus."
"Being depressed doesn't mean you are ungodly — period," he wrote. "And I would argue that people who believe otherwise are full of both pride and arrogance — and should spend some time looking in the mirror [at] their own lives rather than looking out the window and trying to judge/make statements that merely point to their level of ignorance!"
He said that the pastor's statement about depressed people not being centered on Jesus at first made him angry, and then "broke my heart for all of the people who heard this statement and believed they were ungodly and unfocused in their spiritual journey."
Noble said that he wants to let "those who are walking in the deep valley known as depression" know that they are "not alone."
He added that he is begging church leaders "to stop beating up on those who already feel beaten up with to begin with. Take some time and do some research — but for God's sake, create a church that serves as a refuge for them rather than a torture chamber."
Sharing his own experiences with depression, Perry said he's had seasons where it has "come crashing into my mind like a tsunami," and seasons where he has gone on medication for the condition.
"I've had seasons where I felt close to Christ and seasons where I wondered whether or not He had forgotten me altogether," he wrote.
"And — the ONE THING I have found that works best, the thing that I feel the Lord has used to heal me is this thing called 'community' — a group of people who love you, accept you and walk with you — no matter how messy your life seems to be."
Noble pointed to Romans 12:15 in the Bible and urged Christians to rejoice with others who rejoice, and mourn with those who mourn.
He warned that staying silent is the "most dangerous thing" for people battling with depression.
"I would absolutely counsel you to seek professional medical advice," he suggested.
"If you need medication — by all means, take it. AND — doing so does not mean you do not have faith! Please don't allow ANYONE to look down on you because of this. (People take blood pressure medicine, heart medicine, diabetes medicine — why should it be such a negative thing to take medication that will help with the brain?)" he added.