Philando Castile, Man Shot Dead in Gruesome Video by Minnesota Police, Remembered as 'Good Person'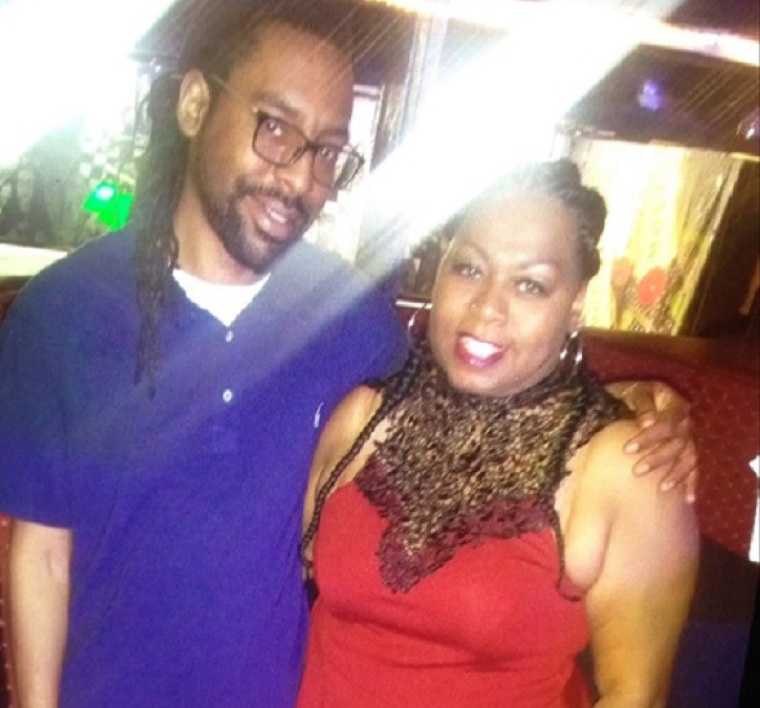 Philando Castile, a 32-year-old Minnesota man whose death was broadcast in a viral Facebook Live video after he was shot by an officer during a traffic stop, was remembered Thursday by his mother, Valerie Castile, as a "good person."
"My son was a law-abiding citizen and he did nothing wrong," a stoic Valerie Castile declared in an interview with CNN Thursday morning. "They took a very good person. And everybody that knows my son, knows that he is a laid-back, quiet individual that works hard every day, pays taxes and come home and play videogames. That's it. He's not a gangbanger. He's not a thug. He's very respectable, and I know."
St. Anthony Police said in a press release cited by CBS Minnesota that officers pulled over a vehicle at Larpenteur Avenue and Fry Street at about 9 p.m. They said "shots were fired" during the traffic stop, and a handgun was recovered at the scene.
In a video recorded in the aftermath of the shooting, Castile's girlfriend, Diamond Reynolds, who was inside the vehicle at the time of the shooting along with her 4-year-old daughter, gave further details about what happened as her boyfriend struggled to breathe in his final moments.
Reynolds, who was in the front passenger seat, revealed that they were pulled over for a broken tail light and police asked Castile for his license and registration.
As Castile reached for his wallet, she explained, he informed officers that he had a firearm in his possession, and a concealed carry permit.
An officer then shot her boyfriend three or four times, Reynolds said.
The officer in the video can be heard saying "I told him not to reach for it! I told him to get his hand out."
Reynolds, calmly but firmly told the officer: "You told him to get his ID sir, his driver's license."
She later pans the cellphone camera over Castile's bleeding body and can be heard saying: "Oh my God, please don't tell me he's dead. Please don't tell me my boyfriend just went like that."
Valerie Castile told CNN that she hasn't looked at the recording of her son's final moments because she wants to remember him as she saw him about 2 p.m. on Wednesday.
"Earlier, I'd say about 2 o'clock, he came to my house in order to get his hair done. We chit-chatted, him and his sister. They had a conversation about the concealed carry permits that they both have. And they were saying that, you know, to be cautious. And my daughter said 'you know what, I really don't even want to carry my gun because I'm afraid that they'll shoot me first and then ask questions later,'" said Valerie to CNN.
"I basically think that these things are happening because there is no checks and balances in the justice system. And that a lot of our African-American men women and children are being executed by the police and there are no consequences. So in essence, I feel like it's becoming more and more repetitive. Every day you hear of another black person being shot down, gunned down, by the people that are supposed to protect us," she continued. "He had a permit to carry but with all of that, trying to do the right things and live accordingly by the law, he was killed by the law. I'm outraged."
She said she knows her son would never have done anything to provoke the officer, especially with his fiancée and her daughter in the car.
"For him to blatantly shoot into that vehicle with that child in there and that female. And I know for a fact that my son would never jeopardize his fiancée and the child by doing anything to provoke this officer to think that his life was in danger," Valerie said.
She told local news station WCCO that her son was a cafeteria supervisor at J.J. Hill Montessori School in St. Paul. He would have turned 33 on Friday.
A statement from St. Paul Public Schools said colleagues describe Philando Castile as a team player who maintained great relationships with staff and students alike. He had a cheerful disposition and his colleagues enjoyed working with him. And said he was quick to greet former co-workers with a smile and hug.
One co-worker said: "Kids loved him. He was smart, over-qualified. He was quiet, respectful, and kind. I knew him as warm and funny; he called me his 'wing man.' He wore a shirt and tie to his supervisor interview and said his goal was to one day 'sit on the other side of this table.'"
"I am deeply sorry for his family and for their loss. He's worked in SPPS for many years and he graduated from our district, so he was one of our own," said SPPS Superintendent Valeria Silva.